Included in this issue: SUEZ fined after worker suffered serious burns; Qatar crisis grows; Foreign Money Laundering queries at record high and more...
---
General
SEC appoints Co-Directors of the Division of Enforcement
The Securities and Exchange Commission (SEC) announced on 8 June that it had appointed Stephanie Avakian and Steven Peikin as Co-Directors of the Division of Enforcement. The Division of Enforcement has over 1,200 members of staff and is the SEC's largest unit.
The SEC has announced that Ms Avakian and Mr Peikin's role will be to "aggressively police our capital markets and enforce our nation's securities laws".
Part of Ms Avakian and Mr Peikin's roles will be to help the SEC in its bid to track cybercrime more closely. Hackers are increasingly disturbing markets and the SEC now considers cybersecurity an enforcement priority. In an interview with Reuters, the two Co-Directors, stated that they were concerned about cyber security with Peikin commenting that 'the greatest threat to our markets right now is the cyber threat'.
Bribery and Corruption
Banker pleads guilty to FIFA money laundering charges
On 15 June 2017, former managing director at Swiss bank Julius Baer, pleaded guilty to money laundering conspiracy. Jorge Luis Arzuaga is the first banker publicly convicted as part of the US criminal case against FIFA.
Mr Arzuaga admitted to organising the financial transfer of more than $25 million in bribes and kickbacks between 2010 and 2015 to high-ranking soccer officials. It is suggested that for facilitating these bribe payments Mr Arzuaga received approximately $1,046,000 in bonus payments.
"When Corruption is the Operating System: The case of Honduras"
A report from the Carnegie Endowment for International Peace has suggested that corruption is institutionalised and widespread in Honduras, rather than limited to certain individuals.
The report, "When Corruption is the Operating System: The case of Honduras", suggests that both international business interests and criminal organisations have corrupted government institutions. It is suggested that this corruption has benefitted public officials, and consequently little has been done to resist it.
Honduras is not the only Latin American country seen to have corrupt networks operating, and the report compares the Honduran network with that operating in Brazil. There is no one united corrupt scheme but a network used by elites to further concentrate their power.
The author of the report suggests that for Honduras to move forward it will need to recognise corruption as 'the intentional operating system of sophisticated and successful networks'.
Corruption case against Brazilian President dismissed
On Friday 9 June, the highest electoral court in Brazil dismissed a corruption case against Brazilian President, Michel Temer. Allegations included claims of illegal campaign funding in the 2014 election. This decision comes amid a growing corruption scandal and low popularity for Temer.
If Temer had been found guilty, the decision would annul his 2014 Presidential campaign victory and would strip him of his mandate.
It is predicted that this decision will lead to demonstrations in the street and increased tension in Brazil.
Study finds that nearly half of Irish employees perceive bribery and corruption as widespread
A study conducted by EY has revealed that Ireland's approach towards fraud and corruption has not improved. Around 47% of respondents believe that practices of bribery and corruption are widespread. 22% admitted that they would be willing to act unethically in order to secure a better remuneration package or to improve their overall career development.
The Irish figures are substantially higher than those in Western Europe, where the average figures show that 33% of respondents see bribery and corruption as widespread.
The head of EY's fraud investigation and dispute services team in Ireland made the following observations:
"Companies need to actively start fostering a culture whereby employees feel encouraged to come forward to report misconduct and that they will be protected if they do."
Fraud
Hundreds arrested in Russian anti-corruption demonstrations
On 12 June, Alexis Navalny, Putin's political opposition, urged Russians to take part in an unauthorised protest in Moscow. Police in Moscow reported that around 5,000 people took part in the anti-corruption rallies in Moscow and there are reports that 3,500 took part in similar protests in St Petersburg.
During the rally, hundreds of people were detained by police who were said to be picking protestors out of the crowd at random. Navalny was arrested before being able to take part in the protests.
Three former traders to face trial in the US for fixing the FX market
Rohan Ramchandani, Richard Usher and Chris Ashton, formerly foreign exchange traders with City, JP Morgan and Barclays respectively, have agreed to travel to the US to face charges that they tried to manipulate the $5.3 million foreign exchange market. A preliminary hearing in New York is scheduled for next month.
The three men were members of the "Cartel" electronic chat room in which they are said to have shared client information in order to manipulate the foreign exchange rates.
Cyber-Crime
Australia and Thailand sign cybercrime agreement
Australia and Thailand have signed a cybercrime agreement to increase regional commercial security. Australia's first Ambassador for Cybercrime signed the agreement on an official visit to Bangkok. The agreement follows a similar agreement reached between Australia and Singapore and is part of a bid to improve cyber security in Asia.
Global leaders prepare to sign cybercrime agreement
Global leaders are preparing to reach agreement on amendments to the Budapest Convention on Cybercrime, which deals with how the police in states subject to the convention should access digital evidence which may be physically located in a different jurisdiction.
The changes are reported to enable the police forces of such signatory states to gain access in a timely fashion, for the purposes of criminal proceedings, to digital evidence held overseas – a change which addresses a longstanding complaint.
FCA publishes new cyber security guide
The FCA have published a guide to the foundations of good cyber security. The guide is intended to assist companies to become more resistant to cyber-attacks and explains how to respond if a cyber-attack does occur. It also explains when a company may need to report a cyber incident, how to report it, and who to report it to.
The FCA have said they have published this guide as they want to encourage companies to stay in the UK and to promote the fact that the UK is a safe place to do business.
Money Laundering and Terrorism
FCA publishes consultation of implementation of 4MLD and the revised Wire Transfer Regulation
On 12 June, the FCA published a consultation on the Fourth Money Laundering Directive (4MLD) and the Fund Transfer Regulation (FTR). These introductions update the EU's anti-money laundering (AML) framework to meet the new international standards introduced by the Financial Action Taskforce. The objectives of these new regulations are to ensure that the UK's AML is up to date, effective and proportionate.
The Consultation will be of particular interest to persons that may be subject to supervision and/or enforcement actions by the FCA under the regulations. The FCA has asked for comments on the consultation paper by 7 July.
Foreign Money Laundering queries at record high
According to Home Office Data, the number of requests for mutual legal assistance from foreign governments, as part of money laundering investigations, has increased from 73 in 2012 to 163 last year. These figures were revealed as the UK government, in particular the FCA, has been trying to tackle the issue of foreign money being laundered through the UK's financial system. The National Crime Agency predicts that as much as £90 billion is processed in the UK each year.
The FCA has announced that it will prioritise tackling profits made by banks through money laundering and that this is a particular priority following recent money laundering scandals. Earlier this year, the FCA wrote to several UK banks asking for information after the Guardian revealed details of the 'Russian Laundromat Scheme' where UK banks are alleged to have processed transactions amounting to $740m of money laundered funds.
Brokerage firm charged by the SEC for failure to comply with anti-money laws
A US brokerage firm, Alpine Securities Corporation, has been charged by the Securities and Exchange Commission (SEC) for multiple violations of securities law.
Brokerage firms are required to describe any suspicious transactions taking place in their firms by filing Suspicious Activity Reports (SARs). The claim by the SEC was that Alpine Securities had, on numerous occasions, either failed to file the SARs or had filed SARs which omitted relevant information.
The director of the SEC's Denver Regional Office, Julie Lutz, made the following comment:
"As alleged in our complaint, by failing to file SARs, Alpine Securities deprived regulators and law enforcement of critically important information often related to trades in microcap securities used to investigate potentially serious misconduct."
Basel Committee on Banking Supervision (BCBS) publishes updated guidelines on managing risks related to money laundering and financing of terrorism
The BCBS has responded to the growing concerns that banks, in order to mitigate certain risks, are withdrawing from correspondent banking.
The existing guidelines on sound management of risks related to money laundering and financing of terrorism have therefore been amended to address these concerns.
Sanctions
Qatar crisis grows
Saudi Arabia, and its Gulf allies, have created a 'terror' sanctions list. The list includes 12 organisations and 59 individuals who are accused of having links to Islamist militancy - a number of whom are either Qataris or have links with Qatar.
This sanction list comes at a time when there are increasing efforts by Saudi Arabia and its Gulf allies to isolate Qatar both diplomatically and physically. This list was announced as Turkish President, Erdogan, approved new legislation for increased military cooperation with Qatar.
The Qatari government made a statement on Friday that it did not support terrorist groups and that the sanction list issued by Saudi Arabia, Bahrain, Egypt and the UAE was another 'baseless allegation that held no foundation in fact.'
Health and Safety
Building owner and contractor fined following building collapse
The owner of a building and the contractor demolishing it have been fined after an uncontrolled collapse.
The building owned by Panther AL (VAT) Limited which was being worked on by Martin Elmes collapsed after unsafe demolition work was carried out. Road closures were not applied for and members of the public were put at risk.
Panther AL (VAT) Limited pleaded guilty to breaching Regulation 4(1) of the Construction (Design and Management) Regulations 2007, and was fined £160,000 and ordered to pay costs of £9,128.89.
Martin Elmes pleaded guilty to breaching Regulation 25(1) of the Construction (Design and Management) Regulations 2007, and has been sentenced to nine months imprisonment suspended for two years.
Care home fined £450,000 following resident fatality
A care home has been fined after an elderly resident died after falling from a first floor window.
The 87 year old resident fell four meters from her window in the early hours of 3 October 2013 at the Coppice Lea Nursing Home. She was reported missing at 1am and found two hours later. She was pronounced dead at the scene.
Caring Homes Healthcare Group Limited (the owners and managers of the care home) pleaded guilty to breaching Section 3(1) of the Health and Safety at Work Act 1974. The company was fined £450,000 and ordered to pay costs of £14,762.44.
SUEZ fined after worker suffered serious burns
SUEZ Recycling and Recovery have been fined £220,000 after a worker suffered serious burns to his back, arms, legs, face and ears.
The worker was injured when hot ash had erupted through a blocked chute. SUEZ had failed to implement relevant safety measures after a similar incident eight months previously.
SUEZ admitted a single breach of the Health and Safety at Work Act 1974, however the Judge acknowledged that a number of breaches had existed over a number of years and described the risk of an accident as "obvious".
Suez was fined £220,000 plus costs of £12,695.65.
Court of Appeal reduce Tata Steel fine from £1.98 million to £1.31 million
The Court of Appeal has reduced a fine of £1.98m in respect of a healthy and safety offence committed by steel company Tata Steel UK Ltd last year.
Tata admitted to two breaches of both section 2(1) of the Health and Safety at Work Act 1974 and section 33(1)(a) following incidents where staff members had fingers severed by machinery. They were originally fined £185,000 for the first offence and £1.8 million for the second offence.
The Court of Appeal found that the second offence committed by Tata had been wrongly categorised by the court and should have been categorised as a medium likelihood of harm not high. The Court of Appeal found that the revised categorisation of likelihood of harm meant that the starting point for the fine should have been £2 million not £2.75 million. One third discount was applied leaving Tata with a total fine of £1.5 million for all matters.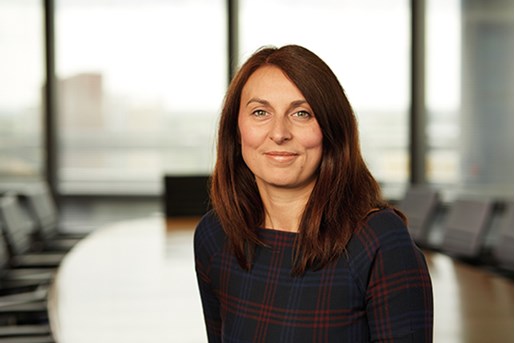 Erin Shoesmith
Partner, Health & Safety United Kingdom
View profile