Included in this issue: Standard Chartered to face FCA; US credit-rating firm hacked in huge data breach; New sanctions imposed on North Korea after nuclear test and more...
---
Bribery and Corruption
Standard Chartered to face FCA
Standard Chartered are to face questions from the Financial Conduct Authority (FCA) this week about allegations of bribery relating to an Indonesian power plant in which they have a majority stake. It is alleged that Maxpower executives bribed Indonesian officials in an attempt to secure power contracts and that Standard Chartered executives on Maxpower's board failed to prevent them.
Standard Chartered reported their concerns to the US authorities last September, but this is the first time the FCA have been involved. Neither Standard Chartered nor the FCA have commented on this development.
Corruption Watch to ask US DoJ to investigate McKinsey & Company
Corruption Watch South Africa has confirmed it will ask the DoJ to investigate McKinsey & Company, a US consultancy company operating worldwide.
Corruption Watch alleges that the firm contravened the US Foreign Corrupt Practices Act in its dealings with Eskom, a South African public utility electricity producer. McKinsey secured an advisory role with Eskom, but a report released in June by an advocate probing Trillian Capital suggested McKinsey then sub-contracted 30% of their work to Trillian. The report suggested this was under the guise of 'supplier development' and Corruption Watch believe this deal was a bribe for the purposes of McKinsey securing the contract with Eskom.
Money Laundering
Spain begins ICBC money laundering investigation
The Spanish High Court has approved a request from anti-corruption prosecutors in Spain to investigate the management of the European headquarters of the Industrial and Commercial Bank of China (ICBC) in Luxembourg. It is alleged that ICBC Luxembourg was aware of the laundering of hundreds of millions of euros through the Madrid branch of ICBC Spain.
The initial investigation into ICBC Spain's activities saw the arrest of seven executives in February 2016. It was alleged that Chinese clients in Spain had avoided paying tax on the sale of goods imported from China and that ICBC Spain then transferred millions of euros of this money back to China.
Azerbaijani government dismiss allegations of money laundering
Last week, the Organized Crime and Corruption Reporting Project (OCCRP) released a report accusing the Azerbaijani government and ruling elite of laundering billions of pounds into Europe. It was alleged this money was then used for payments to European politicians, in a lobbying campaign designed to counter the criticism of Azerbaijan's human rights record.
The Azerbaijani government has called the report a smear campaign organised by British and US intelligence and access to the website containing the report has since been blocked inside Azerbaijan.
The Guardian, 5 September 2017
Fraud
Former RSA staff member and accomplice found guilty of £270,000 fraud
A former employee of Royal Sun Alliance (RSA) and his accomplice have been found guilty of a number of fraud offences carried out against RSA. The pair, Kevin Macey and Debbie Starkings, colluded to defraud RSA of in excess of £270,000. Starkings had a policy with RSA and Macey was a claims handler. Starkings made five false claims on her policy which Macey paid out. Macey then began processing false claims on other people's insurance policies, but paying the money again to Starkings' bank account.
Macey was sentenced to three years and four months' imprisonment for one count of fraud by abuse of position and one count of money laundering, whilst Starkings was given a suspended sentence of two years' imprisonment and a 20 day community order for one count of theft and one count of money laundering.
Insurance Age, 11 September 2017
Wife of Israeli PM being considered for fraud charges
Sara Netanyahu, wife of Israeli PM Benjamin Netanyahu, may face fraud charges according to Israel's attorney general. Mrs Netanyahu is alleged to have claimed expenses for hiring chefs and other food ordered to the PM's official residence which were not permitted. The costs subject to the potential charges amount to approximately £77,000.
This comes just over a month after Israeli police confirmed that Benjamin Netanyahu was himself suspected of having committed fraud and bribery in an alleged attempt to gain positive newspaper coverage.
Cyber Crime
US credit-rating firm hacked in huge data breach
Equifax, a US credit-rating firm, has been subject to a huge cyber-attack in which the personal data of up to 44 million British citizens may have been stolen. It is not yet clear exactly what data has been taken or the exact number of people in the UK affected. Equifax holds most of this data through its work with other UK companies such as BT and British Gas.
However, the firm did confirm that the personal data of 143 million US customers was stolen between May and July. The data included names, dates of births and addresses. It was accessed after a vulnerability in Equifax's website was identified and exploited by the hackers.
The Telegraph, 8 September 2017
Sanctions
New sanctions imposed on North Korea after nuclear test
In response to North Korea's latest and largest nuclear test, the United Nations has imposed further sanctions on oil imports and textile exports. The sanctions also prohibit the granting of working visas to North Koreans.
Although the US had initially wanted the sanctions to go further and include complete bans on oil imports and asset freezes, these would not have received the support of China and Russia, so were dropped. China, in particular, is concerned that stronger sanctions will destabilise its neighbour.
Pakistani PM warns against further US sanctions
Pakistani PM Shahid Abbasi has said that further US sanctions against Pakistan, designed to pressure Pakistan to deal more effectively with officials linked to terrorist groups, would be counter-productive and would hamper both nations' attempts to fight the war on terror. He also claimed that it would force Pakistan to turn to other nations, including China, to buy weapons.
According to Reuters "The Trump administration's tougher stance is seen as pushing Islamabad closer to Beijing". As well as sanctions, the US now makes its aid to Pakistan conditional on its progress in dealing with Pakistan-based militants aiding the Taliban.
Tax
Law Society publishes guidance on new 'failure to prevent' offence
The Law Society has published its guidance for law firms on the new corporate offence of failure to prevent the facilitation of tax evasion, due to come into force on 30 September 2017. The new law makes corporates criminally liable when their employees, or others acting for them or on their behalf, facilitate tax evasion. The only defence in this event is to show that you had "reasonable prevention procedures" in place.
HMRC has already published broad guidance on the nature of the offence and the principles that govern what might constitute "reasonable prevention procedures", but the Law Society practice note gives more detailed guidance for law firms specifically.
HMRC anticipates that other bodies, such as the British Bankers' Association, will issue their own sector specific guidance in due course.
Environmental
£8,989.70 fine imposed for fisheries offences
On 29 August 2017, a self-employed fish merchant plead guilty to fishing offences in a prosecution brought by the Marine Management Organisation (MMO). Mr Manning, a registered buyer of first sale fish, had failed to submit sales notes to the MMO within the 48 hour period as required by EU Regulations. Investigations revealed that a total of 270 sales notes detailing purchases made between 1 January 2014 and 30 June 2016 from four vessels were not provided to the MMO.
The Plymouth Magistrates' Court ordered Mr Robert Manning to pay a fine of £1,882, the costs of bringing the prosecution of £6,937.70 and a victim surcharge of £170.
Health and Safety
Bakery fined £1million following ladder fall
A bakery has been fined £1 million after a self-employed contractor died when he fell from a stepladder. The worker was contracted to complete electrical work at Greencore Grocery Ltd site in Hull in October 2013. He was using a step ladder to wire a motor above a machine when he fell sustaining fatal injuries.
Greencore Grocery Ltd pleaded guilty to breaching Section 3(1) of the Health and Safety at Work etc. Act 1974 and was fined £1million plus costs of £30,000.
£450k fine for company following fork lift truck death
Ben Pallier-Singleton was driving a FLT at the site of Vinyl Compound Ltd in February 2015 when the vehicle overturned. He was operating the vehicle at night on a sloping road without adequate training and was not wearing a seatbelt. The HSE investigation also found that the company did not advise employees of speed limits on site and the site did not have adequate lighting or edge protection to avoid FLT's overturning.
Vinyl Compound Ltd of Stephanie Works, High Park, Derbyshire pleaded guilty to breaching Section 2(1) of the Health and Safety at Work etc. Act 1974 and Regulation 3 of the Management of Health and Safety at Work Regulations 1999.
The firm was fined £450,000 plus costs of £71,778.20.
Manufacturing firm fined £285,000 following fatality
Employee Mr Jeffery Warner was fatally crushed when a steel beam emerging from a machine pushed another beam and crushed him against a closed door. The machine at Thomas Panels and Profiles Limited had been in operation since 2013 and did not have suitable safeguards to prevent the risk of crushing injuries. The company also failed to undertake an adequate risk assessment and its system of work was generally unsafe.
Thomas Panels & Profiles Limited pleaded guilty to breaching Section 2 (1) of the Health and Safety at Work Act 1974 and was fined £285,000 with costs of £29,961.48.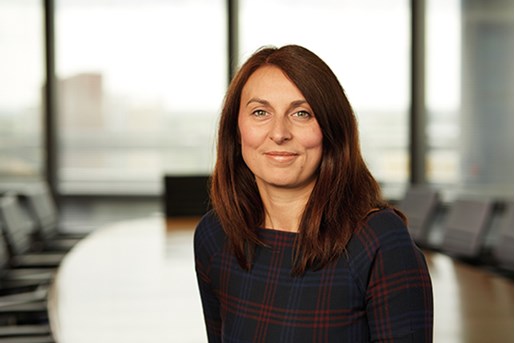 Erin Shoesmith
Partner, Health & Safety United Kingdom
View profile