Included in this weeks Corporate Crime & Investigations Update: New economic crime centre announced for UK; UK Government announces new anti-corruption strategy through to 2022; Threat of US prosecution lifted from HSBC and more...
---
General
New economic crime centre announced for UK
Home Secretary Amber Rudd has announced plans for a new National Economic Crime Centre (NECC), which will be based within the National Crime Agency and will oversee operational and police response to financial crime. The centre will have the power to require the Serious Fraud Office to investigate the worst cases of fraud, corruption and money-laundering. The new plan is part of the Home Office's strategy to target "corrupt insiders" in particular sectors such as policing, prisons and border forces and will see a new Home Office minister, John Penrose MP, appointed to tackle economic crime as an 'anti-corruption champion'.
National Crime Agency, 11 December 2017
SFO advertises for new Director
Through a statement made by Attorney General Jeremy Wright on economic crime, the Serious Fraud Office has begun advertising for a new Director to succeed David Green next year. Mr Wright highlighted the importance of finding an "exceptional person" to continue the "significant progress" made by the SFO in recent years.
Bribery and Corruption
UK Government announces new anti-corruption strategy through to 2022
The UK government has launched a new "longer-term framework" to tackle corruption both in the UK and abroad, designed to run until 2022. The plans set out a longer term vision to reduce threats to national security, create greater public trust and ensure stronger economic opportunities for British businesses in particular. The government has highlighted 6 priorities to tackle: reducing insider threats in high-risk domestic sectors, strengthening the integrity of the UK as an international financial centre, promoting integrity across all sectors, reducing public corruption, improving business globally and working with other countries to tackle corruption.
It is hoped the strategy will join efforts across the government, working closely with the private sector and law enforcement also.
OECD publishes report on progress in fight against bribery
The Organisation for Economic Co-Operation and Development (OECD) has published a report showing that the enforcement of foreign bribery offences has increased since the launch of its Working Group on Bribery 20 years ago. There has been progress in the fight, with 500 investigations alone in 2016 taking place in 43 different member states of the group. However, the report equally highlights areas that must still be addressed. Two-thirds of OECD countries still do not provide adequate protection against bribery, with a failure to provide whistle-blowers protection, despite their important role in revealing such offences. There is also a failing of some tax authorities to share information with law enforcement authorities, while the enforcement authorities themselves should be better trained to detect such foreign bribery cases in cross-border transactions.
The Detection of Foreign Bribery, 2017
Money Laundering
Threat of US prosecution lifted from HSBC
HSBC has been cleared of the threat of prosecution by US authorities over allegations of money laundering in Mexico, following the expiry of the Deferred Prosecution Agreement (DPA) imposed by the US Department of Justice in 2012. The DPA acted as a form of probation against the bank, allowing HSBC to avoid criminal charges following its apology over poor money laundering controls and its record $1.9bn settlement. With the DPA in place, this allowed the US government to continue conducting business with the bank.
A probe into HSBC's involvement in money laundering saw the bank implicated in acting for Mexican drug cartels and alleged operations in Iran, Libya and Sudan.
The Guardian, 11 December 2017
FCA speech on the use of artificial intelligence in the prevention of money-laundering
Rob Gruppetta, Head of the Financial Crime Department at the FCA, has delivered a speech to a FinTech Innovation event in London on the capabilities of artificial intelligence in combating money-laundering in the financial industry. Mr Gruppetta highlighted the amounts spent annually by banks combating financial crime – an estimated £5bn, which is £1bn more than is spent by the UK annually on prisons.
Mr Gruppetta also set out his belief that artificial intelligence and the use of machines should complement and assist human decision-making, rather than replace it. He argued that, while there is no easy fix or "black box in the corner that will sniff out the launderers", machines and technology can be used to "greatly amplify the effectiveness of the machine's human counterparts" in identifying and countering financial crime.
Law Commission to review existing SAR and DAML regimes
Addleshaw Goddard understand that, in addition to reviewing the law on confiscation under the Proceeds of Crime Act, the Law Commission is to review the existing Suspicious Activity Reports (SAR) regime, which currently acts as the system by which industry spots suspicious activity related to money laundering or terrorist financing. Such concerns are then reported to the UK Financial Intelligence Unit. We also understand the 'Defence Against Money Laundering' regime is also set to be reviewed, which may affect what defences are available to request on a corporate level.
Fraud
UK Finance announce new fraud prevention scheme
UK Finance, the trade association that represents the interests of the UK financial services sector, has announced a new "ground-breaking" fraud prevention scheme. The 'Banking Protocol' aims to protect potential fraud victims at the point they visit a bank or building society branch, and has stopped criminals taking more than £9 million in its first year. The Protocol enables bank staff to contact police if they suspect fraud in ongoing towards a customer. This has successfully led to 101 arrests nationally.
Cyber Crime
'MoneyTaker' hackers steal $10m from US and Russian banks
A leading Moscow-based cyber-security firm has alleged that the group known as 'MoneyTaker' may have hacked into as many as 20 systems, including US and Russian banks, in the past 18 months, stealing as much as $10 million. The security firm, Group-IB, believes the previously unknown group of hackers may now be targeting institutions in Latin America and the Swift international bank messaging service.
The head of Group-IB's cyber intelligence team reported that criminals are changing to tactics in order to target smaller banks themselves, rather than their customers, while he believes "with 100 percent certainty" that the full extent of MoneyTaker's attacks has not yet been discovered.
Prime Minister advised to introduce new sanctions against web firms with abusive content
A government ethics report will advise Prime Minister Theresa May to introduce new sanctions against tech firms found guilty of failing to delete abusive content. The Committee on Standards in Public Life will recommend that firms such as Google, Twitter and Facebook should be prosecuted and potentially sued for failing to manage racist, sexist, terrorist or other hateful posts. In response, the under-fire tech giants have argued that, unlike publishers, they are just platforms and are not responsible for the content hosted on their sites.
The Chairman of the Committee, Lord Bew, expressed frustration with the levels of progress in preventing such content, given the "vast resources of these companies to protect the integrity of our democracy".
Business Insider, 12 December 2017
Tax
EU updates list of non-cooperative jurisdictions for tax purposes
The EU have released a list of non-cooperative jurisdictions for tax purposes, following an EU Council meeting on 5 December 2017. Amongst those countries listed are the United Arab Emirates, Barbados and the Republic of Korea.
The list was compiled as part of the EU's attempts to clamp down on tax evasion, targeting more robustly the tax havens that threaten Member States' own domestic tax bases. Up until now, the European Commission accepted that there has been a "patchwork approach" to dealing with tax evasion and countries that help facilitate it, which has ultimately had limited impact. A common EU list is designed to more effectively tackle those countries that encourage abusive tax practices.
Loyal Offshore Limited, 5 December 2017
Environmental
Company fined for hydrochloric acid pollution of watercourse in Glossop
The Environment Agency (EA) prosecuted Firth Rixson Metals Limited after over 600 litres of a solution of hydrochloric acid, caustic soda and water polluted Shelf Brook in Glossop. A member of the public initially reported the pollution in 2015. The EA subsequently launched an investigation which identified that a valve for the waste tank located at the site had been left open. The pollution had a significant impact to the brook, resulting in 199 dead brown trout within a 500 metre stretch.
Firth Rixson Metals Limited were ordered to pay a fine of £80,000 after pleading guilty to causing a water discharge activity not under and to the extent authorised by an Environmental Permit, contrary to the Environmental Permitting (England and Wales) Regulations 2010.
Health and Safety
Company fined £267,000 after worker suffers serious head injuries
The employee of Lightcast Limited was injured when he lost his footing and fell approximately five metres to the floor through an uncovered concrete chute. He suffered head injuries and a fractured arm. The HSE investigation into the incident found the cover of the concrete chute had been removed, and the company had no systems in place for employees working at height.
Litecast Limited pleaded guilty to breaching Regulation 5 (1) of the Management of Health and Safety at Work Regulations 1999 and has been fined £ 267,000 and ordered to pay costs of £1017.44.
Recycling firm fined £666,700 after worker suffers life threatening injuries
Countryside Recyling Limited were fined following an incident in which an employee was struck by a telehander. The telehandler was left running while the employee left the cab unattended, the boom of the telehandler was elevated and was lowered by another employee who entered the cab of this vehicle. The boom struck the head of the injured person who suffered serious brain injuries and has not returned to work since this incident. The HSE investigation found that the company failed to suitably plan the management and overseeing of workplace transport activities on site and that employees had not received the appropriate level of training in order to safely operate the telehandlers on site.
Countrystyle Recycling Ltd pleaded guilty to breaching Section 2 (1) of the Health and Safety at Work Act 1974. The company also pleaded guilty to breaching Regulation 17(1) of the Workplace (Health, Safety and Welfare) Regulations 1992. They were fined £666,700 and ordered to pay costs of £8,424.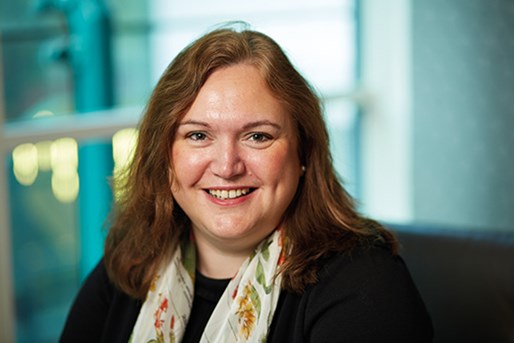 Nichola Peters
Partner, Head of Global Investigations/Inquiries
London
View profile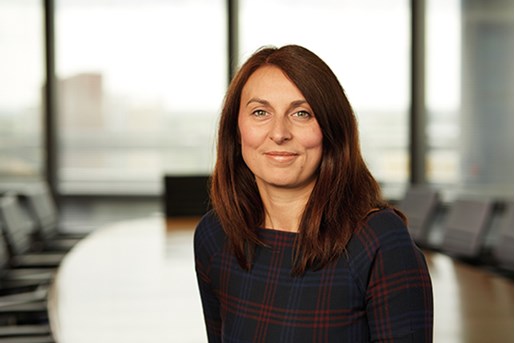 Erin Shoesmith
Partner, Health & Safety United Kingdom
View profile