Included in this issue: ENRC granted right to appeal litigation privilege ruling; Transparency International report on bribery in Latin America and the Caribbean; FCA ends investigation into former Barclays executive; and more...
---
General
ENRC granted right to appeal litigation privilege ruling
Eurasian Natural Resources Corporation (ENRC) has been given the right to appeal a ruling from the High Court requiring disclosure of documents to the Serious Fraud Office (SFO). The SFO had previously issued a compulsory notice requiring various documents to be provided as part of the SFO's long running investigation into ENRC regarding allegations of fraud and bribery.
The High Court ordered in May that certain documents, including internal investigation interview material along with the product of a books and records review conducted by external accountants were not covered by litigation privilege. This was on the basis that the documents were not produced when litigation was contemplated and were not created for the sole or dominant purpose of conducting litigation.
Lawyers for ENRC had previously described the High Court decision as "unprincipled and illogical".
Legal business, 12 October 2017
NCA releases its annual SARs report
The National Crime Agency (NCA) has released its annual report on Suspicious Activity Reports (SARs). Between October 2015 and September 2016 nearly 420,000 SARs were submitted to the NCA, a near 10% increase compared to the previous reporting period. The number of Defence Against Money Laundering SARs submitted increased by 24% on the previous reporting period to nearly 18,000 submissions. Some 1,242 consent SARs were refused.
The Chair of the SARs Regime Committee said: "it is abundantly clear that the SARs regime is vital in tackling many sorts of criminality…SARs provide valuable information and intelligence from the private sector that would otherwise not be visible to law enforcement".
National Crime Agency, 11 October 2017
Bribery and Corruption
Transparency International report on bribery in Latin America and the Caribbean
Transparency International has published a report as part of its Global Corruption Barometer series after speaking with citizens from 20 countries in Latin America and the Caribbean.
Transparency International found that corruption across the region rose over the last twelve months and made a number of recommendations to combat the endemic bribery in the region, including investing in online applications for public services to reduce face-to-face interactions with officials, and ensuring official fees for services are clearly and publically displayed.
Transparency International, 9 October 2017
Airbus CEO prepares staff for conclusion of corruption case
Tom Enders, Airbus Chief Executive, has written to its 130,000 staff to prepare them for "turbulent and confusing times", in respect of the various fraud, bribery and corruption investigations into the company.
In his letter, Mr Enders recognised that the investigations could lead to "significant penalties" against the company but defended the decision to self-report.
Fraud
Former CFO of Dewey and LeBoeuf avoids prison sentence
Joel Sanders, the former Chief Financial Officer of Dewey and LeBoeuf, was sentenced following his conviction for defrauding investors in the run-up to the firm's 2012 collapse. Mr Sanders, and other less senior employees, were convicted of having used "illegal accounting adjustments" to disguise the firm's financial troubles from investors in its bonds.
Mr Sanders avoided a prison sentence but was order to conduct 750 hours of community service and given a $1 million fine.
FCA ends investigation into former Barclays executive
The Financial Conduct Authority has dropped its investigation into former Barclays executive, Richard Boath, concerning his role in Barclays' £11.8 billion fundraising deal with Qatar in 2008. The deal was part of Barclays' attempt to avoid coming under UK government control following the 2007-08 financial crisis.
Mr Boath still faces criminal charges of conspiracy to commit fraud by false representation. This charge was brought by the Serious Fraud Office in June. The FCA and SFO investigations had been running in parallel and it is thought that the FCA may re-open its investigation if Mr Boath is convicted by the SFO.
Money Laundering
CBA faces class action over money laundering rule breaches
Commonwealth Bank of Australia, the biggest lender in the country, faces a shareholder action after it processed thousands of payments in breach of money laundering rules. The CBA's share price has fallen by 8.5% since the Australian Transaction Reports and Analysis Centre (AUSTRAC) commenced a civil case against the bank in August.
CBA has confirmed it will defend itself against the class action, as it argues the breaches were mostly caused by software glitches.
Cyber-Crime
New court proposed to open in City of London
The City of London Corporation has announced its backing for a new court to be built focussing specifically on cyber-crime and fraud offences. The court is proposed to have space for 18 courtrooms and be in close proximity to the Royal Courts of Justice.
Justice Minister Dominic Raab said the new court will be "leading the drive to tackle fraud and crack down on cyber-crime" whilst the Chief Executive of HM Courts and Tribunals Service said the court would be a "world-leading centre for economic and cyber-crime".
Although still in the planning stage, the City of London Corporation hopes to complete a feasibility study and identify funding sources in early 2018.
City of London Corporation, 9 October 2017
Sanctions
US lifts sanctions on Sudan
The United States has formally lifted most of its trade sanctions against Sudan, a continuation of the process begun by the Obama administration. The move is expected to assist a number of sectors of the Sudanese economy, particularly in oil and agriculture.
However, Sudan is still listed by the US as a state sponsor of terrorism and President Omar al-Bashir is still wanted by the International Criminal Court, accused of war crimes against civilians in Darfur, a region of the country which rebelled against the government in 2003 and has been beset by intermittent conflict ever since.
The lifting of the sanctions is in response to, amongst other things, Sudan's willingness to allow humanitarian relief to reach South Sudan and its assistance in tackling Islamic militants in the region and the Lord's Resistance Army in Uganda.
Four ships banned from ports following violation of North Korea sanctions
The United Nations has banned four ships from entering any global port, after it determined that they had shipped prohibited goods to and from North Korea, in violation of sanctions. The head of a UN expert panel dealing with the implementation of the North Korea sanctions said it was the first time in UN history that a global port ban had been effected.
The ban was imposed swiftly after the ships were identified, in part as a result of Chinese support, who in September confirmed their commitment to enforcing sanctions against North Korea.
Health and Safety
Council fined £150,000 for HAVS diagnosis
Wrexham County Borough Council has been fined after an employee was diagnosed with hand arm vibration syndrome (HAVS) in 2015. The HSE investigation found that the council had failed to address the issue of HAVS following an audit. It also found that although a number of HAVS policies had been developed, they had not been implemented.
Wrexham County Borough Council pleaded guilty to breaching Section 2(1) of the Health and Safety at Work Act 1974. The council has been fined £150,000 and ordered to pay costs of £10,901.35.
Environment
Waste disposal spot-checks on Thames Valley waste firms
The Environment Agency (EA) carried out a series of unannounced spot-checks on Tuesday 3 October across Berkshire and Buckinghamshire. A number of businesses across the Thames Valley are on notice to comply with the law on waste disposal and may face prosecution, after officers visited more than 100 sites and firms in the area. The EA will be following up on 10 illegal waste sites found during the day.
The surprise inspections covered the removal of hazardous items, the review of correct environmental permits and pollution checks (assisted by Thames Water). EA staff also offered free waste-handling advice to hauliers and homeowners in Slough, as a drive to reduce fly-tipping.
Mark Tucker, Installations Team Leader for the EA in the Thames Valley said:
"The 117 sites we inspected this week were under no illusion of their legal obligations on waste management. Mishandling waste, poorly-operated permitted sites and illegal waste activities can pose a threat to human health and the environment by contaminating land, polluting rivers and producing emissions from burning waste."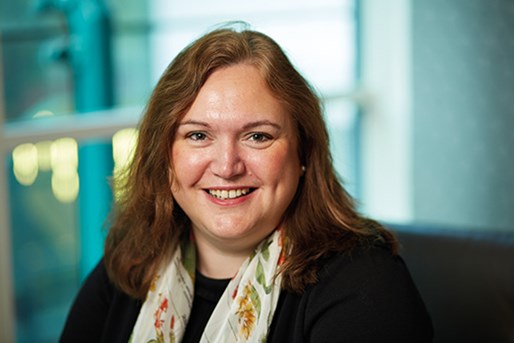 Nichola Peters
Partner, Head of Global Investigations/Inquiries
London
View profile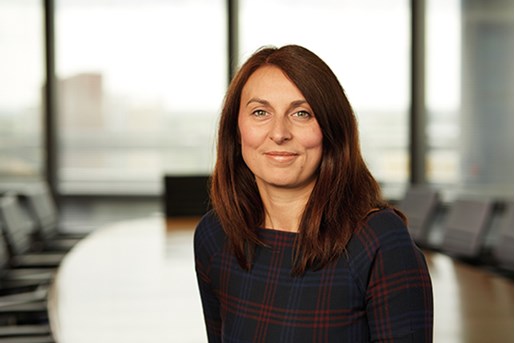 Erin Shoesmith
Partner, Health & Safety United Kingdom
View profile