Included in this issue: PM abandons plans to scrap Serious Fraud Office (SFO), Uber in bribery review of Asian operations, Airbus to investigate possible corruption and more...
---
General
PM abandons plans to scrap Serious Fraud Office (SFO)
The UK government has begun searching for a new director of the SFO, following the PMs decision not to scrap the crime authority. The Conservative manifesto set out plans to scrap the SFO and hand its responsibilities to the National Crime Agency this was subsequently abandoned when the Conservatives failed to secure a majority.
The SFO is currently carrying out a number of high profile probes, including into Airbus, Barclays and Rio Tinto.
Read more here: The Telegraph, 16 September 2017
Bribery and Corruption
Uber in bribery review of Asian operations
Uber has begun a review into its Asian operations following a US federal probe into whether it has broken bribery laws. As part of the review, Uber has informed US authorities of payments made to police forces in Indonesia. The staff implicated in the payment have since been fired, while the head of the Indonesia business has left the company.
Other potential US authority investigations include Uber's $30 million investment in Malaysian government-linked entities, while the US Department of Justice is said to be focusing also on potentially suspicious activity in China, Indonesia and South Korea.
Read more here: Bloomberg, 20 September 2017
Airbus to investigate possible corruption
It is reported that Airbus is to conduct an internal investigation into incidences of corruption following the identification of a series of questionable financial transactions which resulted in unexplained payments. Two concealed companies controlled by Airbus were involved in transactions amounting to $19 million, with much of the sum then transferred to an unknown company via a tax haven. Airbus was unable to say who had received the money and why, or why control of the two companies was hidden.
The investigation follows previous allegations of corruption under investigation by the Serious Fraud Office in 2016, following irregularities in the use of middlemen to secure overseas contracts.
Read more here: The Guardian, 18 September 17
Seven convictions in F.H. Bertling corruption case
Six current and former employees of F.H. Bertling Ltd, and the company itself, have been convicted of conspiracy to make corrupt payments. The company sought to obtain a contract worth $20 million in its freight forwarding business in Angola by making corrupt payments to an agent of Sonangol, the Angolan state oil company.
The Director of the SFO, David Green CB QC said: "Corrupt practice by British companies such as this undermines the UK's reputation as a safe place to do business and distorts the market, not to mention the damage it causes in the countries where the bribes are paid. This is a clear example of the SFO holding a company and its senior executives to account for corrupt behaviour".
Read more here: SFO, 26 September 2017
Money Laundering
European Supervisory Authorities publish anti-money laundering guidelines
The Joint Committee of the three European Supervisory Authorities (EBA, EIOPA and ESMA) have published guidelines to prevent the use of electronic fund transfers for terrorist financing and money laundering. The guidelines are designed to give a greater common understanding of payment service providers' obligations to prevent such criminal activities.
European legislation requires that specific information on payers and payees involved in electronic fund transfers must be passed along the payment chain. Payment providers must have appropriate policies and systems in place to ensure the specific information is complete as required. The guidelines are intended to provide clear and common regulatory expectations for these policies and systems, ensuring a more harmonised approach to tackling money laundering and terrorist financing in a funds transfer context.
Read more here: EBA, 22 September 2017
Criminals target JustGiving pages to launder money
The BBC has reported that the fundraising website, JustGiving, has closed c. 100 appeal pages over the last 18 months following suspicions they were fraudulently set up for the purposes of money laundering. Capitalising on the rise of crowd funding and the strong public response to recent tragic events, the site believes that criminals are using the website to store and clean illegal earnings.
Read more here: BBC, 15 September 2017
Swiss prosecutors to investigate flushed euro notes
Prosecutors have confirmed they will investigate the circumstances surrounding the discovery of tens of thousands of Euros flushed down toilets in Geneva. Wads of €500 notes were found in the plumbing of a branch of UBS, with three further deposits discovered in the toilets of nearby restaurants.
While it is not a criminal offence to destroy banknotes, Swiss prosecutors intend to conduct an investigation in relation to the case.
Read more here: The Guardian, 18 September 2017
Fraud
Police investigate potential fraud following Grenfell Tower disaster
Police are investigating 8 cases of potential fraud involving people claiming for money in the aftermath of the Grenfell Tower disaster
Read more here: Evening Standard, 19 September 2017
Tesco Executives to face trial for fraud
The trial into allegations of fraud and false accounting against three former Tesco executives began in Southwark Crown Court on 25 September 2017. The allegations were brought by the SFO, with each executive pleading not guilty at a hearing last month to the respective charges. If found guilty at trial, the executives each face up to 7 years imprisonment for the charge of false accounting and up to 10 years for the charge of fraud by abuse of position.
The SFO has alleged that the executives hid Tesco's true financial position from auditors and employees between February and September 2014, leading to a profit overstatement in its 2014 forecast.
Read more here: City AM, 24 September 2017
Former Afren plc executives charged with fraud and money laundering
The ex-CEO and COO of Afren plc, a former FTSE 250 company now in administration, are to be charged by the SFO with two counts of fraud by abuse of position and two counts of money laundering. It is alleged that Osman Shahenshah and Shahid Ullah received payments of up to $45 million through a Nigerian company they controlled, without the knowledge of the Afren board, in respect of contracts worth $400 million.
Afren is now in administration, allegedly as a result of the directors' actions, having previously been valued at $2.6 billion. Afren's administrators have therefore brought a $500 million civil claim against Shahenshah and Ullah to recover money for creditors who have lost out as a result of the financial collapse.
Read more here: SFO, 26 September 2017, Telegraph, 26 September 2017
Cyber Crime
Equifax confirms number of Britons hit by data breach
The UK branch of the US credit rating firm, Equifax, has confirmed that the data of up to 400,000 Britons "may potentially have been accessed" following a major security breach in the US.
It has been reported that "due to a 'process failure'" information on UK customers were held in the US. Information that may have been accessed included names, dates of birth, email addresses and telephone numbers.
Equifax has stated that due to the limited nature of the UK data involved, UK citizens are unlikely to suffer identity theft. The company is cooperating with the Financial Conduct Authority and the Information Commissioner's Office in relation to their investigations.
Read more here: BBC, 15 September 2017
Security company issues alert after major software hack
Piriform, a software security company that develops the 'CCleaner' program used to remove junk from Android phones and Windows PCs, made available a hacked version of its newly updated software between August and September. The company's owner, Avast, disarmed the threat before it was able to do any harm, though this was 'to the best of its knowledge'.
If undetected, the hackers could have remotely taken over the devices of 2.27 million users of the most recent version of the program.
Read more here: BBC, 18 September 2017
PM to host meeting with tech companies on terrorist content
The Prime Minister, Theresa May, will urge internet firms to go further than ever to stop the spread of terrorist material. This will include developing new technology designed to stop terrorist content from appearing on the internet in the first place.
In a meeting co-hosted with the French President and Italian PM, May will introduce target times in which offending content should be removed from the web. Huge tech firms, such as Facebook, Microsoft, Twitter and Google, are expected to attend the event and will be expected to continue to improve on the steps already being taken to tackle the spread of content online.
Read more here: Gov.uk, 19 September 2017
Russian government responds to US Kaspersky software ban
The Kremlin has criticised the US government's decision to stop using software from Kaspersky Lab following concerns about ties between company officials and the Russian intelligence services. It is reported that the Russian government has stated that the decision undermines fair competition and the competitiveness of Russian firms around the world. US retailers, such as Best Buy, have already begun to withdraw Kaspersky products from sale.
Kaspersky Lab creates anti-virus and security software for over 400 million customers globally, but has never become a major supplier to the US government. The software company has repeatedly denied any ties to the Kremlin, suggesting it has fallen victim to higher geopolitical games. A US government spokesperson alleged that government information obtained by Kaspersky may potentially be accessed by the Russian government, undermining national security.
Read more here: BBC, 14 September 2017
Sanctions
Foreign Secretary calls for continued pressure on North Korea
The Foreign Secretary, Boris Johnson, has urged China to continue applying economic and political pressure on North Korea. In a meeting with the Chinese Foreign Minister in New York, Johnson highlighted the vital and unique role China can play in exerting significant economic influence, with China controlling more than 90% of North Korea's external trade.
Read more here: Gov.uk, 19 September 2017
African countries at risk of sanctions following relations with North Korea
Several African countries, including Tanzania, Uganda, Namibia and Zimbabwe, are under investigation by the UN for violating international sanctions imposed on North Korea and face being hit with sanctions of their own as a result. Relations between the countries and North Korea are thought to stem from historic anti-colonial links from the 1960s. Investigations are understood to have uncovered a number of links between the African countries' military services, which have historically been both supplied and trained by North Korea.
Read more here: Business Insider, 19 September 2017
China confirms it will enforce UN sanctions on North Korea
The Chinese Ministry of Commerce has confirmed it will ban the export of certain petroleum products, such as liquefied natural gas, immediately and limit the export of others from 1 October, in line with UN sanctions. Though it will allow textile contracts agreed before 11 September to be fulfilled (as long as import formalities are completed before 10 December), other textile imports will be banned immediately.
The move will be welcomed by the United States and others who see China's economic leverage over North Korea as the key to ending North Korea's missile programme and bringing Pyongyang to the negotiating table.
Read more here: The Guardian, 23 September 2017
Environmental
Better co-ordination between the Environment Agency and DVSA to stop illegal waste carriers
Sir James Bevan, Environment Agency Chief Executive, and Gareth Llewllyn, Driver Vehicle Standards Agency (DVSA) Chief Executive, signed an agreement on 12 September 2017 with a view to stopping illegal waste carriers and improving road safety in England.
The joint operations will see:
DVSA staff working together with Environment Agency teams to ensure enforcement action is coordinated and effective;
sharing of information between the agencies; and
enforcement teams provided with shared and up-to-date intelligence about waste industry operators.
Companies who transport, buy sell or dispose of waste must register as a waste carrier, although there are instances of carriers operating illegally without the necessary licence. Every year, waste crime costs taxpayers and businesses £1 billion, with the Environment Agency spending almost £15 million on illegal waste activity prevention between April 2015 and March 2016. The new agreement aims to change this by jointly identifying high-risk or illegal goods vehicle operators involved in the transport of waste and reducing the number of seriously and serially non-compliant waste industry vehicles.
Read more here: Gov.uk, 12 September 2017
Offenders receive £28,220 penalty for release of non-native species.
Two offenders, Ni Li and Zhixiong Li, pleaded guilty to a breach of the Wildlife and Countryside Act at Brighton Magistrates Court on 20 September 2017, in a case brought by the Marine Management Organisation (MMO).
The court heard how Zhixiong Li organised and oversaw the release of 361 live American lobsters and 35 Dungeness crabs off Brighton on the Sussex Coast on 15 June 2015 as part of a Buddhist ceremony. Ni Li had procured the lobsters from a specialist fish merchant in London. The MMO discovered the release and worked swiftly with the local fishing industry to recover a significant number of the non-native animals.
The release of the lobsters was contrary to the Wildlife and Countryside Act 1981, which protects indigenous species from invasion by non-native species. Zhixiong Li was fined £500, ordered to pay £9,000 in compensation to the MMO, costs of £3,000 and a victim surcharge of £50. Ni Li was fined £3,500, ordered to pay £9,000 in compensation to the MMO, costs of £3,000 and a victim surcharge of £170.
Read more here: Gov.uk, 22 September 2017
Health and Safety
Firm fined £300,000 following employee fatality
Vacu-Lug Traction have been fined £300,000 after an employee ran over a loose tyre in the road when driving a fork lift truck. He was crushed between the fork lift and the ground suffering fatal injuries. He was not wearing a seat belt at the time.
The Health & Safety Executive found there was no company policy in place instructing workers to wear seat belts when operating fork lift trucks.
Vacu-Lug Traction Tyres Limited pleaded guilty to breaching section 2(1) of the Health and Safety at Work etc Act 1974 and was fined £300,000 and ordered to pay costs of £25,000.
Read more here: SHP Online, 18 September 2017
Iceland Foods fined £2.5 million following fatal fall
In 2013, a contractor was visiting the food store's Rotherham premises to replace air conditioning filters located above a suspended ceiling. He fell three meters from the platform through the ceiling, sustaining fatal injuries.
Iceland had previously been found guilty of breaching Sections 2(1) and 3(1) of the Health and Safety at Work etc. Act 1974 following a three-week trial held at Sheffield Crown Court in July 2017. The investigation into the incident found there were no barriers in place to prevent falls from the platform, the area of the platform immediately in front of the access ladder was restricted (just 45cm in width) and there were several tripping hazards in this area, including cabling and the fixing points for the ladder itself.
The company was fined £1.25 million for each offence and ordered to pay the full costs of £65,019.64 to Rotherham Council.
Read more here: SHP Online, 20 September 2017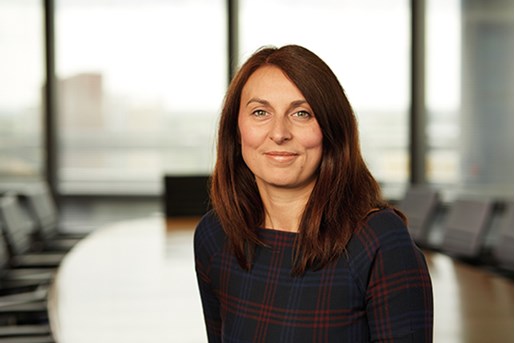 Erin Shoesmith
Partner, Health & Safety United Kingdom
View profile