It has been 18 months since Transport for the North (TfN) published their Northern Transport Strategy report. That report acknowledged that there has never been a single plan for freight and logistics across the North, and TfN promised to develop a Northern multi-modal freight and logistics strategy, to be published in 2016.
---
Find out more in our previous article Northern Transport Strategy - 2 April 2015
True to their word, they have now published a Northern Freight and Logistics Report which seeks to "Maximise the efficiency of the movement of goods to, from and within the North of England to contribute to the transformation of the economy of the Northern Powerhouse."
Freight and logistics is one of seven complementary workstreams that TfN is progressing, the others being road, rail, integrated smart travel, strategic international connectivity, strategic local connectivity and independent economic review.
The importance of freight in the North
The North handles a disproportionate amount of freight to its population: the region has 24% of the total GB population but handles around a third of total GB freight. 56% of GB rail freight tonnage was transported to or from the North in 2014/15 along with 35% of all road tonnes and 35% of port throughput.
There are a wealth of freight assets located in the North including three Strategic Rail Freight Interchanges (Ditton, Wakefield and Selby); five Intermodal Terminals (Trafford Park/Barton Dock Road, Leeds, Garston, Doncaster and Wilton); four key ports (on the Humber, Tees, Mersey and Tyne) and several rail connected sub-regional ports; a strategic road network and strategic rail network; inland waterways; and significant Distribution Centre capacity.
If the recommendations in the report are carried out, TfN state they will bring £34.7 billion of user and non-user benefits to the UK economy and £13-£20 billion of wider economic benefits to the Northern economy, as well as 25,000-38,000 additional jobs in the North by 2033.
Public and private sector collaboration
The freight industry lies almost entirely in the private sector, which operates the key ports and distribution centres, along with the rail rolling stock and the road haulage assets. TfN recognise that collaboration between the public and private sector is key for any freight strategy to work. This report sets out a package of public sector measures to be coupled with complementary private sector action: "a coordinated package that heralds the beginning of a new era of strategic, coordinated investment in transport across the North of England spearheaded by TfN."
Three key objectives
The report highlights three key objectives for TfN. TfN admits these are challenging but are deliverable if there is an ongoing commitment by the public and private sectors to invest:
To deliver road and rail infrastructure capacity that enables forecast demand to be realised, improve connectivity and ensure network resilience for freight and logistics activity to, from and within the North to 2033 and beyond
To deliver at least 50 hectares of rail and water connected distribution parks per annum to deliver two million square metres of distribution centre capacity on multimodal sites in the North and create 25,000-38,000 new jobs in the logistics sector by 2033
To deliver £16.8 billion of efficiency gains for the UK economy through the freight and logistics sector and £17.8 billion of net non-user (reduced congestion and environmental) benefits.
Transport network constraints
There are constraints on the region's transport network that will need investment to overcome, such as long distance freight flows being dominated by North-South movements and a heavy concentration of freight activity on a relatively small proportion of the North's road and rail network. Current planned rail and road network improvements will at best keep pace with demand and do not include drivers to positively change the investment and locational patterns of Northern freight and logistics. Rail freight is forecast to decline if nothing is done, whilst road congestion will increase.
Recommendations
The report sets out a series of short, medium and long term measures that will create the business environment and associated conditions needed to enable the private sector to respond appropriately with its own investment in freight infrastructure. They are a mixture of 'hard' infrastructure measures and 'softer' policy and planning measures.
They concentrate on rail and waterborne freight. There are no recommendations for air freight, since the majority of air freight is moved by bellyhold (where cargo is carried in wide-body long-haul passenger jets) means the only real way to secure more air freight is to promote more long-haul passenger services.
The central recommendations include:
Securing more rail freight paths on key routes both east-west and north-south
Rail network upgrades to allow 20% longer freight trains to operate on a six day week basis, and new terminals and railway equipment at ports
Promoting short-sea shipping to bring cargo directly to Northern ports, facilitated by providing Liquid Natural Gas (LNG) bunkering infrastructure at ports to enable its use as a cheaper marine fuel alternative, making longer trips to Northern ports more competitive
Complementary land-side access improvements to ports to reduce local road congestion
Developing 50 hectares of rail and/or water connected Multimodal Distribution Parks (MDPs) per year, to be located at the edge of urban centres
Simplified and streamlined planning and policy processes to stimulate and support a greater level of investment through a more competitive environment – TfN will work with similar sub-national transport authorities to develop strategies of mutual benefit, and will also work with the National Infrastructure Commission and Business North.
Collaboration with the private sector is key
TfN anticipate the private sector will carry out action in three areas:
the development of MDPs that offer road, rail and/or water connectivity
changes to the short sea and deep sea shipping industry services that increase traffic through Northern ports
greater investment in equipment (locomotives, wagons etc.).
Due to the private sector prevalence of the freight industry, all TfN as a public body can do is recommend a set of actions that public bodies like Network Rail, Highways England, the DfT and local planning authorities can take in order to stimulate private sector investment in and expansion of the freight industry. An ongoing dialogue between the public and private sectors is essential to achieve this.
The key to successful delivery of the report's recommendations is facilitation by the public sector, through the planning system, providing 50 hectares per annum of sufficiently large sites for MDPs. This will need TfN, local and national government to work together and for the private sector to feel involved.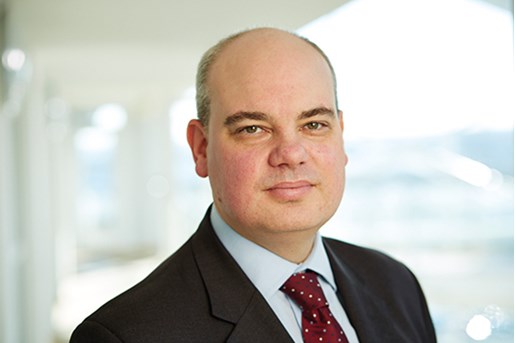 Paul Hirst
Partner, Global Infrastructure and Co-head of Transport
United Kingdom
View profile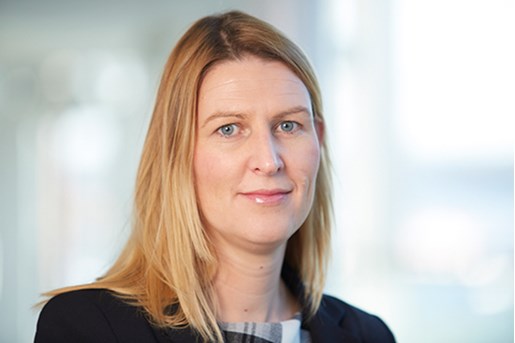 Sara Gilmore
Partner, Infrastructure, Projects and Energy
United Kingdom
View profile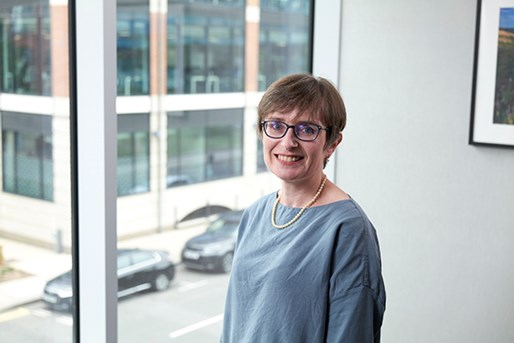 Anna Sweeney
Principal Knowledge Lawyer, Projects & Infrastructure Leeds
View profile