This article summarises Ofgem's decision on its May 2016 consultation on criteria, pre-tender and conflict mitigation arrangements for competitively appointed transmission owners (CATOs) which we reported on previously.
---
The decision relates to arrangements for new, separable and high value onshore electricity transmission projects to be tendered in RIIO-T1, i.e. before 2021 – so projects that are already contemplated.
There is an accompanying informal consultation on licence modifications to implement the measures and there will be a formal statutory licence consultation in spring 2017.
The competitive tendering regime (known as ECIT – Extending Competition in Transmission) will be enacted by way of a new Act of Parliament amending the Electricity Act 1989. This new Bill has already been published in draft and gone through pre-legislative scrutiny - see our article Competition in Onshore Transmission Moves a Step Closer - supported by two sets of regulations: one setting out the 'new, separable and high value' criteria that an asset must meet to be eligible for competition; and a second set detailing the arrangements for running an onshore competitive tender. There will also be Ofgem guidance on each set of regulations.
Broadly, Ofgem's decision is to proceed with the policies outlined in the May consultation but there is some more detail on how the process will work.
Identifying projects
The projects that could be tendered are those that meet the criteria of being new, separable and high value. These criteria have not changed. Ofgem will consider all projects that have been submitted through the Strategic Wider Works (SWW) regime and in future, those identified in the Network Options Assessment (NOA), against these criteria. If any such projects meet the new, separable and high value criteria, they could be put out to competitive tender.
The NOA is part of National Grid's new enhanced system operator role. National Grid in its capacity as GB transmission system operator has to produce an annual NOA report that describes the options that the Transmission Owners (TOs) (in Scotland, Scottish Power and Scottish and Southern Energy and in England and Wales, National Grid) have provided to meet the reinforcement requirements of boundaries on the national electricity transmission system. The report goes on to identify the System Operator (SO)'s preferred option or options based on a cost benefit analysis for each boundary. It will be amended in 2018 to take account of ECIT.
Ofgem's decision process
Ofgem will follow the steps below in deciding which projects should be competitively tendered.
Initial Needs Case (INC)
To submits an Initial Needs Case (INC)
Ofgem assess the project's suitability for tendering (using new, separable and high value criteria and considering potential deliverability and the effect of any specific project considerations on the overall consumer benefits case) and carry out the SWW assessment at same time
Ofgem consult on SWW assessment, suitability for tendering and potential tender packaging options
Initial Tender Decision (approximately 6 months after INC submitted)
If Ofgem decide not to tender, the project will continue on the SWW pathway (leading to the project being the responsibility of the existing TOs).
If Ofgem decide to tender, they will make an initial tender decision setting out the package of assets to be tendered and when they expect to start the Final Tender Checkpoint (FTC).
Pre-tender obligations
As previously concluded by Ofgem, for projects tendered in RIIO-T1 the TO will still carry out the "preliminary works" for the project (namely the key pre-construction activities) and develop the tender specification outputs in time for the start of the FTC. The tender specification outputs are the documents and data that bidders will use when putting together their bids and will comprise:

a tender specification document (the chief information record, applicable to all projects); and
the tender specification data (which the TO will select from a list that will be added as a schedule to all TO licences) plus any additional preliminary works.

The CATO will fund the TO for any additional works required to deliver the tender specification outputs that are over and above what they would have been funded via the pre-construction works component of the SWW framework. Ofgem will give bidders an indicative costs of these at ITT stage so that bidders can include them in their tender revenue streams.
Final Tender Checkpoint (FTC)
The FTC process will take 3-6 months and during this time Ofgem will consider:

the ongoing need for the project
any changes in the project's scope since the INC
the extent and completeness of the relevant preliminary works
the content and suitability of the tender specification and associated outputs.

At the end of the process, Ofgem will make a final decision on whether or not to proceed with the tender.
Tender process
This decision does not deal with the actual process and timings in any detail (this is covered in the August 2016 consultation), but there will be a data room and a process for bidders to ask clarification questions anonymously via Ofgem, as for OFTOs. In general, the CATO tender process will mirror the OFTO one, as Ofgem believe that this works well (albeit the context will be different, in that the CATO will be tendering to build as well as operate the transmission asset).
Conflict mitigation
There is also more detail around conflict mitigation, at least for late CATO build. In particular, Ofgem have added in some timing requirements.
An incumbent TO that is potentially intending to bid for its own project has to submit a compliance methodology statement along with its initial needs case and must then confirm its intention to bid and begin to implement conflict mitigation arrangements within eight weeks of Ofgem's initial tender decision but no later than six months before the specified FTC date. This will be a licence obligation and there is more detail in the licence modifications consultation.
Even if the TO later decides not to bid, it must still submit the compliance methodology statement with its initial needs case, unless it is sure that it will not be bidding. It cannot then change its mind. So to keep its options open, even if it might not bid, it should still submit a statement.
Stakeholders agreed with all the conflict mitigation measures suggested in the consultation but interestingly Ofgem have chosen to tighten up the physical separation requirements so that although the bidding unit need not be in a completely separate building, they will not be able to access shared TO facilities such as gyms and canteens.
Which projects could be tendered?
This is a list of the current SWW projects, taken from Ofgem's website:
Western Isles link

Either a 450MW or 600MW HVDC link between the Isle of Lewis and Beauly, comprising 80km of land cable and 76km of subsea cable.
Earliest in service date 2020

Orkney Islands link

An AC subsea cable rated at around 200MW between Orkney and northern Scotland.
Earliest in service date 2022

Shetland Islands link

A 450MW of 600MW HVDC Link between Kergord on Shetland and Caithness, or alternatively landing in Morayshire.
Earliest in service date 2021

Beauly Blackhillock

A new 400kV double circuit overhead line between Beauly and Blackhillock, following the existing Beauly –Knocknagael – Blackhillock line.
Earliest in service date 2024

East Coast onshore upgrade

An upgrade of the existing 132kV onshore network either at 275kV (or 400kV).
Earliest in service date 2020 (or 2022)

Dumfries and Galloway Strategic Reinforcement

This option involves a new 400kV double circuit between Auchencrosh and Harker, comprising a 180km new overhead line.
Earliest in service date 2023

Eastern link

A subsea 2000MW HVDC cable. Options for link with vary with different combinations of cable drop off and landing points between Peterhead, Torness, Hawthorn Pit and Lackenby.
Earliest in service date 2023

Hinkley Seabank Connection Project

A new 400kV double circuit overhead line between Hinkley Point and Seabank.
Earliest in service date 2024

North West Coast Connection

A new 400kV double circuit connection for a proposed new nuclear power plant in Moorside.
Earliest in service date 2024
The final two (Hinkley Seabank and North West Coast Connection) are specifically being considered and we expect a decision in spring/summer 2017.
Other projects could be tendered also, as Ofgem have made it clear that they would potentially compete any SWW projects that meet the criteria for tendering.
What happens next
It seems that the first competitive tenders are now expected to take place from April 2018 (this has slipped from 2017). Figure 1 on page 11 of the decision document has a diagram showing indicative ECIT timings. These are kept under review as they depend on the timetable for legislation coming into force and what specific projects come forward. Some notable dates are:
Spring 2017: Consultation on tender models and market offering, following on from the August 2016 consultation. This will cover, amongst other things, risk allocation arrangements, including for preliminary works, and the handover process for preliminary works
May 2017 - January 2018: Potential Parliamentary process for primary legislation (amending Electricity Act 1989)
Summer 2017: Changes to the SO and TO licences
July 2017 - April 2018

Finalising late CATO build detailed tender documentation
Drafting CATO licence
Finalising drafting of industry codes for late CATO build model

September 2018 - April 2019: Potential secondary legislation going through Parliament: Criteria Regulations and Tender Regulations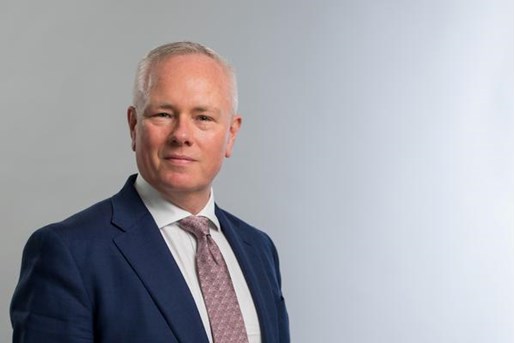 Richard Goodfellow
Head of IPE and Co-head of Energy and Utilities
United Kingdom
View profile