There have been developments in the Capacity Market
---
Our last article, More Reforms to the Capacity Market summarised a consultation that DECC issued in October 2015. Since then, DECC responded to that consultation on 1 March and also issued a further consultation. The response to the further consultation was published 5 May 2016. The outcomes of both consultations will be implemented together.
Also, Ofgem recently consulted on changes to the Capacity Market Rules.
This article summarises the key themes emerging from these consultations.
Buying more capacity, and buying it earlier
The next T-4 (four year ahead) capacity auction in December 2016 will be open to materially more capacity, perhaps over 3GW more, but certainly at least 1GW more. The final decision on the amount will be in June when the Secretary of State determines the auction parameters.
There will be a new T-1 (one year ahead) auction in January 2017 for delivery of 100% of the capacity requirement in 2017/18, a year earlier than the capacity that was auctioned in the first round. This is intended to replace the Capacity Balancing Reserve (CBR) as DECC believe the CBR risks actually encouraging decisions to close a plant, by giving plants the impression they can opt out of the capacity market and get a better detail direct with the CBR.
Auction Timescale
June 2016 – National Grid publishes its Electricity Capacity Report, including target volume for 2017/18
By July 2016 – Secretary of State confirms auction parameters, including target capacity and price cap, for early 2017/18 auction
August 2016 – prequalification for all auctions opens
December 2016 – Third T-4 auction (for 2020/21 delivery)
January 2017 – Early capacity auction (for 2017/18 delivery)
March 2017 – Second 'Transitional Arrangements' (TA) (aimed at demand side response) auction (for 2017/18 delivery)
Tightening delivery incentives
In its March consultation, DECC proposed tightening delivery incentives on those generators who have capacity agreements through "a robust system of checks" on new build projects and more severe penalties on projects that do not deliver capacity.
The latest conclusions on these changes are summarised in the sections below; for the avoidance of doubt the changes will be limited to new capacity agreements rather than those that have already been entered into, although it is not clear whether the disqualification measures will catch new build CMUs that default under their existing capacity agreements.
Credit cover
The level of pre-auction credit cover for new build Capacity Market Units (CMUs), and existing generating CMUs which have made a declaration in respect of a Distribution Connection Agreement, will be raised from £5,000 to £10,000 per MW of de-rated capacity. This will apply in time for the next auctions. It will not apply to unproven DSR capacity at this time, but the Government may propose this later this year. New build CMUs which have not achieved their Financial Commitment Milestone (FCM) by 11 months after the auction results day will have to increase their post-auction credit cover to £15,000 per MW.
Delivery milestones
The October consultation suggested increasing the number of delivery milestones from four to 15 but in the end the Government decided to add an extra four milestones for a project to complete by a certain time:
Signing of EPC/equivalent major contract
Main foundations complete
Gas/steam turbine delivery (or any generator dependent on technology)
First firing
The Financial Commitment Milestone (FCM) will also be brought forward from 18 months to 16 months after auction results day and will consist of two arms: (i) achievement of financial close and (ii) capital expenditure of at least 10% of total project spend incurred.
Two extra progress reports, at three and nine months post auction, will also be required.
Termination
The way the capacity market currently works is that there are seven types of termination event with two levels of termination fee: TF1 - £5,000/MW or TF2 - £25,000/MW. Some termination liabilities are secured by credit cover lodged pre-auction, some are not. There are also seven types of termination event that do not incur a fee.
DECC have reviewed the termination fee levels and intend to increase the level and number of termination fees to reinforce delivery assurance whilst enabling the tailoring of the termination liability to the severity of the event. There will be three new levels: TF3 - £10,000/MW; TF4 - £15,000/MW and TF5 - £35,000/MW.
The old levels TF1 and TF2 will only apply to agreements that have already been awarded, not going forward – so for new agreements the lowest level will be TF3 (£10k/MW). This table summarises the different termination events and their associated fees (with the previous fee level shown in brackets):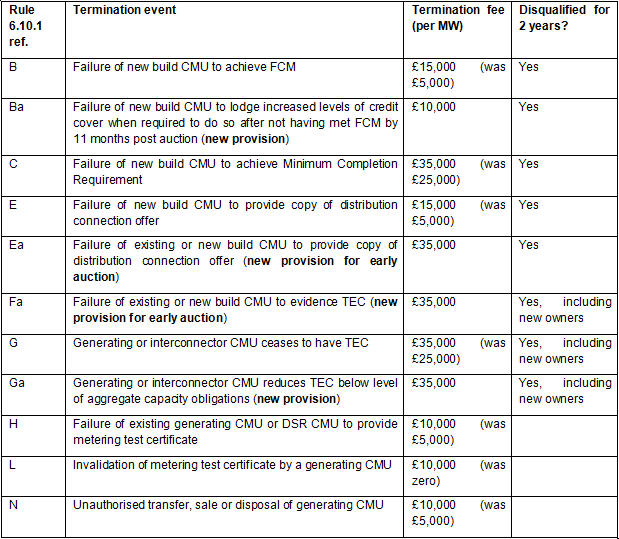 The draft legislation introducing these has been laid before Parliament and should come into force in time to apply to the next auction rounds.
It is interesting to note that the position on penalties represents a shift from the original design of the capacity mechanism, with Government previously concluding that higher penalties should be avoided as they would lead to developers/funders pricing in higher risk premia. The updated conclusions appear to represent a tacit acknowledgement that reliable/robust capacity commitment should be prioritised over low capacity payments.
Disqualification
In its response to the October 2015 consultation, the Government confirmed its intention to disqualify new build CMUs whose agreements been terminated for:
Failing their FCM
Failing their Minimum Completion Requirement
Failing to confirm a distribution connection agreement
Failing to lodge increased credit cover 12 months post auction
These are summarised in the table above.
The above disqualifications will apply to an applicant, or member of its group, which was the capacity provider for the new build CMU at the time their agreement was terminated. Disqualification effectively 'sterilises' the new build site whilst it is owned by that provider or a member of their group, but if the site is sold outside the group, the new owners will be able to apply for a capacity agreement.
The Government also intends to progress disqualification provisions for existing or prospective generating or interconnector CMUs which have had their capacity agreements terminated as a result of not maintaining the requisite level of Transmission Entry Capacity (TEC). This would go further than the other disqualification provisions and would prevent the unit from applying for a capacity agreement even on a change of ownership, i.e. it would 'sterilise' the site for two years. It would also not be able to take on a transferred agreement or participate in volume reallocation for two years.
It is not clear whether these disqualifications will also catch new build CMUs which already have a capacity agreement, if that agreement is terminated for one of the above reasons.
Transitional arrangements and DSR
DECC also looked at refining the eligibility for the Transitional Arrangements (TA) auctions to target them at genuine load reduction demand side response (DSR) only. They clarified that there would still be a second TA auction for delivery in 2017/18 even though the main capacity auction is brought forward by a year. They are keen that funding through the next TA auction is targeted to those DSR types that need it most, and that DSR that is mature enough to participate in the main auctions is encouraged to do so. So:
Generation-derived DSR will no longer be eligible for the TA auction
Unproven DSR with a capacity agreement from the first TA auction will also be able to participate in the main capacity market auctions – this will come as a relief to the DSR industry, which was concerned that they had to choose between the TA auction and the main 4 year capacity auction
The minimum capacity threshold for entry into the TA auction will be lowered from 2MW to 500kW.
Diesel and embedded generation
Many respondents to the consultations expressed concern that diesel generators were taking advantage of the capacity market and a report from the IPPR, Incapacitated criticised the scheme for working against decarbonisation by incentivising new diesel generators which were awarded £175 million in subsidies in 2015. It recommended setting an emissions performance standard for all CMUs. Defra will be introducing measures to control emissions but there will be no controls on diesel within the capacity market itself, as the Government must maintain the principle of technology neutrality.
We are expecting Ofgem to publish their conclusions and a proposed way forward on embedded benefits shortly. This may include changes to the charging regime. Watch this space!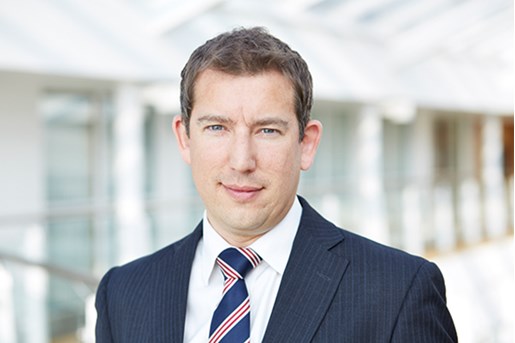 Paul Dight
Partner, Energy and Utilities United Kingdom
View profile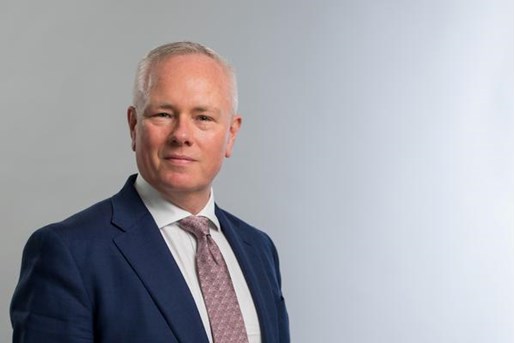 Richard Goodfellow
Head of IPE and Co-head of Energy and Utilities
United Kingdom
View profile