DECC have recently made a number of announcements about the Capacity Market, including a consultation on more reforms which will affect the next auction round in 2016.
---
DECC have reduced the parameters for the December 2015 T-4 auction and the January 2016 Transitional Arrangements auction from 45.4GW to 44.665GW and from 1500MW to 900MW respectively, due to a number of plants electing to opt out after prequalifying. At the same time, National Grid released the prequalification results for the December 2015 auction.
Capacity Market Consultation
On 15 October 2015 DECC issued a consultation on reforms to the Capacity Market. Almost all of the reforms being consulted on will take effect from next year's auction round, in 2016 (i.e. not the December 2015 round for which the prequalification results have just been released), although there are some changes to reporting requirements which are intended to take effect immediately.
New build Capacity Market Units (CMUs)
A key objective of the capacity market is to provide "missing money" – the shortfall between predicted energy market revenues and what is needed to justify investment in new plant. Capacity agreements in last year's auction were mainly awarded to existing plant, to incentivise them to stay open. However, a number of new-build awards were made.
The most significant changes proposed by the consultation aim to ensure that new-build generating plant have the right incentives and penalties to ensure they deliver fully and in accordance with their agreements. The reforms attempt to balance the benefit of greater assurance with the risk of disproportionately increasing barriers to entry for new plant. Whether they achieve this is one of the questions that DECC invites responses on.
Larger new build CMUs (over 400MW) will have to pass three new financing tests
A pre-auction financeability test – projects will have to provide a directors' declaration on (i) the lowest clearing price they could accept, (ii) whether they are reliant on debt finance (and if so "evidenced commitment" for at least 50% of the relevant debt level from a qualifying bank), and (iii) that they have in principle commitment for equity investment for the residual project cost. DECC propose that this statement (and accompanying evidence) be provided circa 10 working days before the auction, by directors' declaration.
DECC's desire to include "upfront" checks on a new build project's viability makes perfect sense at a policy level. However, given that (i) providing a binding commitment regarding financing pre-auction will for most projects be unrealistic; and (ii) that a non-binding, heavily caveated, commitment (which DECC seems to recognise is all they can reasonably require) will provide extremely limited assurance on a project's viability – ultimately it is difficult to see any material value in this proposed change.
Post-auction financing tests at five months and 11 months after auction. This is to incentivise financial closure as soon as possible, allow a unit to give early notice if it cannot proceed and help to discourage speculative projects.
The five month test is evidence of financial commitment of 100% of the stated debt level and/or 100% of the required equity level. Failure to meet this test will lead to an increase in credit cover from £5,000/MW to £10,000/MW. If the increased credit cover is not lodged in time, the capacity agreement will be terminated and a £5,000/MW termination fee payable.
The 11 month test requires signed and approved offer letters and term sheets for the project accounting for 100% of the stated debt level and 100% of the required equity level. Failure to meet this test means the level of credit cover is increased to £15,000/MW. If the increased credit cover is not lodged in time, the capacity agreement is terminated and a termination fee of either £5,000/MW (if the five month test was passed) or £10,000/MW (if the five month test was failed) is payable.
The level of termination fee applied for failing to meet the Financial Commitment Milestone will be amended to reflect the level of credit cover being maintained. So if a unit fails both the five month and 11 month tests and then does not meet its Financial Commitment Milestone, the capacity agreement will be terminated and the termination fee will be £15,000/MW.
The following proposed changes will affect all new build CMUs
The Financial Commitment Milestone date will be brought forward from 18 to 16 months after auction results day.
There will be increased progress reporting for ALL new build CMUs, and it seems that this will apply to capacity agreements that have already been awarded (see paragraph 1.3.3 of the consultation).
The current requirements are for six-monthly independently verified reports detailing progress against four key milestones, with remedial plans to recover any delays. The consultation proposes three-monthly reports until the Financial Commitment Milestone is achieved, i.e. additional reports (but no need for independent verification) at the three month and nine month points. After the Financial Commitment Milestone, the reports will revert to every six months. This focuses reports on periods of greatest risk so DECC can factor this in to decisions about target capacities for future auctions.
The consultation also proposes increasing the number of milestones from four to 15 – but the provider is to identify them in their prequalification application and at least seven must refer to the construction phase of the project. One question is, are there core milestones (in addition to the existing four) that are sufficiently generic to all new build projects which should be specified in the Rules?
Disqualification for unsuccessful new build projects (all sizes)
If a new build CMU defaults on its Financial Commitment Milestone or Minimum Completion Requirement, it will not be able to reapply to participate in the Capacity Market as a new build CMU for the next two years. The disqualification applies to a specific unit, to prevent re-branding under a different legal entity. This will be particularly relevant to financiers during the build phase.
Also, board directors with directorial responsibility for a CMU whose capacity agreement is terminated, will be personally disqualified from working in a managerial role for any new build CMU applying for a capacity agreement for the next three years.
One of the questions the consultation asks is whether the disqualification proposals should also apply to new build agreements terminated for failing to provide increased credit cover.
Disqualification for not maintaining TEC
The consultation also proposes to apply the above disqualification provisions to existing or prospective generating or interconnector CMUs which have had their capacity agreements terminated as a result of not maintaining the requisite level of Transmission Entry Capacity (TEC).
Secondary trading
The consultation makes a number of proposals to make secondary trading easier.
Other reforms
The consultation proposes a number of other, mainly minor, reforms to the Regulations and Rules in response to feedback from the first auction, including:
Clarifying the roles of DECC and Ofgem as although DECC are responsible for policy (the Regulations and any consequential amendments to the Rules) and Ofgem are responsible for the operation and administration of the Capacity Market (changes to the Rules), the distinction is not always clear. DECC will introduce a provision allowing them to "call in" a proposed change to the Rules that raises a question of policy, so that Ofgem need to get DECC's approval before implementing the change. DECC state that they intend to use this power sparingly, and in line with the Competition and Markets Authority (CMA)'s comments about the importance of transparency where there is a risk of regulatory overlap between DECC and Ofgem.
Whether the Refurbishing CMUs category is still needed and if so, what the specific eligibility criteria should be.
Allowing the aggregation of prospective generating units (under 50MW) that have different legal owners.
Not implementing a price duration equivalence provision as DECC cannot find a methodology that works to take account of agreement length in defining prices for multi-year agreements.
The Capacity Market's interaction with the Contract for Difference (CfD). At the moment, the two sets of regulations conflict. How it should work is that capacity providers can withdraw from their capacity agreement via a CfD Transfer Notice, if they have made a successful CfD application and the CfD Counterparty 'intends to grant a CfD'. But the CfD Regulations prevent a unit which already has a capacity agreement from applying for a CfD in the first place. The consultation proposes two options and invites views as to which is the most suitable (neither seem ideal):

get rid of the CfD Transfer Notice (so if a unit has a capacity agreement, it cannot apply for a CfD)
restrict a CfD Transfer Notice to full unit or station biomass conversions and move the point of transfer to where they are eligible to submit a CfD application – with the risk that they lose their capacity agreement but their CfD application is unsuccessful.

A new termination event for applicants who make false or misleading declarations in their prequalification application and are then awarded a capacity agreement. They would have to pay a termination fee of £25,000/MW and repay all capacity payments they had received.
Longer term issues
DECC also seeks views on the approach to deciding how much capacity to set aside for the T-1 auction, and whether to make the timing of this more flexible or leave it as 12 months ahead.
When will these proposed changes take effect?
The consultation closes at 5pm on 10 December 2015. DECC intends to amend the Rules in time for the opening of the 2016 Capacity Market prequalification – so not affecting current participants, but as mentioned above the enhanced reporting requirements will seem to apply immediately.
In future, DECC will work to a two year cycle. Regulatory amendments that are proposed following the 2015 auction will be consulted on in autumn 2016 and any resulting regulatory changes will be in force before the 2017 auction prequalification opens.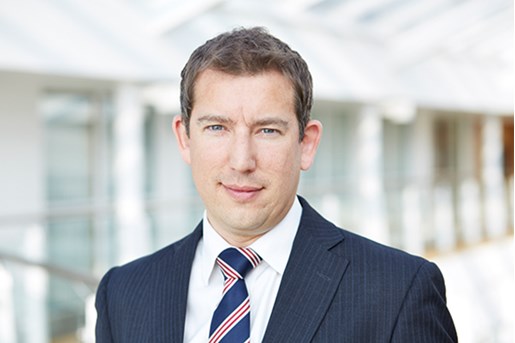 Paul Dight
Partner, Energy and Utilities United Kingdom
View profile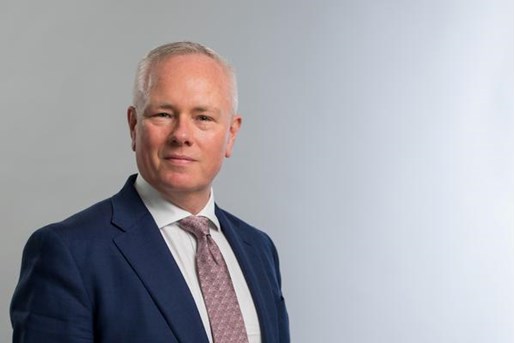 Richard Goodfellow
Head of IPE and Co-head of Energy and Utilities
United Kingdom
View profile