Included in this issue: Angola: New Private Investment Law, a new opportunity for investors? Addleshaw Goddard & Africa Technology Business Network; Brexit Waves and African Shores and more...
---
ADDLESHAW GODDARD
Angola: New Private Investment Law, a new opportunity for investors?
It is well known that Angola is currently facing challenging economic and political times. The drop of the oil prices has exposed the weaknesses of a country still dependent on natural resources and led to a foreign and exchange crisis with significant depreciation of the Angolan Kwanza (KZ) and shortage of foreign currency which, ultimately, led to the intervention of the International Monetary Fund.
The above scenario has brought the attention of the Angolan authorities to the need to diversify investment and attract new sources of revenue. But could this be regarded by foreigners as an opportunity to invest in the country?
Darren Harris and Ben Sims, both of Addleshaw Goddard's Dubai office, outline the growth of investment across Africa and highlight some of the characteristics and challenges facing the investment landscape across Africa and the Middle East. Antonio Vicente Marque and Francisco Goes Pinheiro, both of AVM Advogados, focus on Angola and outline some of the key features of Angola's new Private Investment Law (Law no 14 of 2015, 11 August 2015) (PIL).
AFRICA TECHNOLOGY FORUM
22 June 2016
Addleshaw Goddard & Africa Technology Business Network
On 22 June 2016 we hosted the Africa Technology Forum, the first Africa focused event at London Tech Week. Over 150 people attended the event, including international corporates along with a large number of investors and start ups. There were over 20 experts speaking at the event, sharing their insights into the emerging technology trends and opportunities across Africa.
Topics Included:
Fintech
Private Equity
Cleatech Energy Opportunities
Africa Market Insights
Building a successful African digital media brand
Bridging the Africa Tech funding gap
Investors guide to venture finance in Africa
Creating new opportunities through affordable technology
Powering SMEs to unlock the potential of Africa's grown consumer market
For more information, please view our infographic
SONGHAI ADVISORY LLP
Brexit Waves and African Shores
The United Kingdom voted to exit the European Union (EU) on Thurs, 23 June and now Britons, Europeans and Africans must find perspective. This translation of rhetoric to referendum has unravelled the safety blanket of political, economic, social, diplomatic and security body which was the EU, as seen by most Scottish, Northern Irish and London voters. At this embryonic stage of Britain having filed for divorce, we are in unchartered waters. Neither the pace nor degree of change have been set. In fact, with Prime Minister David Cameron's resignation we cannot yet say who on the UK side will set policy.
Nevertheless, the voice of a slim majority of the British public has spoken and the new world order will force a recalibration of relationships in the shifting sands of global geopolitics. One such set of relationships of extreme importance to Songhai Advisory, is that of Sub Saharan African countries and their engagement with the UK.
The article above was written by Kissy Agyeman-Togobo, Songhai Managing Partner with contributions from the Songhai Team (Nana Adu Ampofo- Managing Partner, Songhai Advisory (UK), Lord-Gustav Togobo, Director of Healthcare and Social Impact (Ghana), Landing Goudiaby, Associate (Senegal), Nadoun Coulibaly, Associate (Burkina Faso), Adedayo Ademuwagun, Analyst (Nigeria) and Interns Emmanuel Danquah, Elsie Taylor-Sampson, Razaq Balogun (Accra), Fatima Tambajang (Accra) and Metolo Foyet (Niger)). Sincere thanks to all who provided their perspectives on the subject matter.
DETAIL SOLICITORS
Opportunities for Off-Grid Solutions in the Nigerian Power Sector
The Nigerian population is above one hundred and eighty three million, and about 55% of the population have no access to grid-connected electricity. Access to electricity in the rural areas is about 35% and in the urban areas, about 55%. The Federal Government recently projected that by the year 2019, the country's generation capacity would be 10,000MW, and this is expected to consist of a mix of gas, hydro and renewable sources.
Read the full article by Ifedayo Adeoba, Associate.
Detail Commercial Solicitors is distinct as Nigeria's first commercial solicitor firm to specialize exclusively in non-courtroom practice. Based in Lagos, Nigeria's business capital, DETAIL is totally committed to its clients' business objectives and reputed for dealing with the minutiae.
BENTSI-ENCHILL LETSA & ANKOMAH
In this newsletter, we review the impact on Ghana's mining industry of the Income Tax Act, 2015 (Act 896) ("the ITA"). The objective of the ITA, which came into force on 1 January 2016, is to revise and consolidate all the income tax laws of Ghana, bring all tax rules into a comprehensive code, and improve compliance levels. Though the corporate income tax rate of 35% is preserved, the ITA introduces several changes to the taxation of income derived from the mining of minerals under a mining lease in Ghana, as well as some wholly new concepts.
Read the full article by Araba Amissah-Arthur.
Bentsi-Enchill, Letsa & Ankomah is a law firm regulated by the Ghana General Legal Council. This newsletter is not intended to constitute legal advice, and represents the opinions of the author only. For further information or advice about mining or other natural resource-related matters, please contact Mr. Kojo Bentsi-Enchill, Senior Partner and Head, Energy and Natural Resources.
GBS AFRICA
Is East Africa ready for a Sovereign wealth fund for their natural resources?
Over the last decade the global oil and gas industry has witnessed considerable changes from the dynamic pricing and investment cycles to emergence of relatively unknown or frontier countries announcing significant hydrocarbon discoveries. Kenya, Uganda and Tanzania are among the new frontier economies in the oil and gas industry. These EAC countries have introduced laws to manage oil and gas resources for the benefit of all stakeholders.
The article above was written by Agnes Gitau - Partner at GBS AFRICA – A boutique Africa Advisory Group focusing on Africa's Trade & Investment Competitiveness.
Mr Thuo Njoroge Daniel - Economics and policy analysis lecturer at the School of Business Karatina University and a researcher for GBS AFRICA with high interest on energy studies specialising in oil and gas.
ADDLESHAW GODDARD
Brexit – a view from the lawyers
Following the UK's momentous referendum decision to leave the EU, there has been the full gamut of reactions from public and experts alike, with the cocktail of optimistic and doom-laden views reflected in the lurches of the pound and FTSE indexes. This month, we feature Songhai Advisory's piece on the reaction to Brexit of various African business leaders and commentators. But what is the feeling of the lawyers working on the major deals and issues across West Africa? We grabbed the opportunity to ask a selection of lawyers and colleagues for their views on the meaning of Brexit for business and investment on the continent.
Korieh Duodu is counsel with Bentsi-Enchill Letsa & Ankomah in Ghana, focusing on major disputes and West African projects, and also a consultant to Addleshaw Goddard LLP.
ADDLESHAW GODDARD
Could Nigeria have a competition law regime within the year?
Key business groups in Nigeria have called on the government to pass without delay the Competition Bill currently before the legislature. Nigeria has long been a rarity amongst the large African economies in not having established – or at least created the framework for – a competition law regime. For instance, South Africa has a well developed competition law regime administered by a relatively sophisticated regulator (the Competition Commission of South Africa), whilst COMESA member states from Burundi to Zambia have established a supra-national framework for merger control and antitrust regulation.
The article above was written by Rona Bar-Isaac, Partner, Addleshaw Goddard and Saul Gindill, Associate, Addleshaw Goddard.
NEWS
The opposite of Brexit: African Union launches an all-Africa passport
On June 13, two weeks before the United Kingdom voted to leave the European Union, the African Union announced a new "single African passport". The lead-up discussion was much like the original debate on the European Economic Community, the EU's predecessor. African passport proponents say it will boost the continent's socioeconomic development because it will reduce trade barriers and allow people, ideas, goods, services and capital to flow more freely across borders.
By Anne Frugé – Washington Post
Arbitration, key to foreign investments
Nigeria's Vice President, Professor Yemi Osinbanjo San, has urged businesses in Nigeria to embrace commercial arbitration for the desired speed in resolution to attract international investors. This falls in line with the presidents vision for Nigeria to be the next major destination for foreign investment.
Nigeria report: focus on arbitration
Places such as London and Singapore are still the main hubs for international arbitration but Nigeria has been attempting to raise its status in the past few years. This is in part because Nigerian businesses are increasingly seeing arbitration as a viable means of dispute resolution.
Source: The Lawyer
Telecoms giant promotes arbitration in business
The company's Coordinator, Commercial, Globacom, Mr. Ike Oraekwuotu, spoke on behalf of the company's chairman, Dr. Mike Adenuga, Jr., at an investment roundtable held during the first International Chamber of Commerce (ICC) Africa Regional Conference on arbitration, sponsored by Globacom in Lagos. Oraekwuotu said the company was committed to promoting arbitration in Africa because of its inherent benefits.
Nigeria: Maritime Disputes - Terminal Operators Back Alternative Dispute Resolution Method
The Chairman, Seaport Terminal Operators Association of Nigeria (STOAN), Princess Vicky Haastrup has okayed the use of arbitration, mediation and other forms of Alternative Dispute Resolution (ADR) in settling commercial disputes in the maritime industry.
1st ICC regional conference puts future of Arbitration in Africa centre stage
The 1st ICC Africa Regional Arbitration Conference took place in Lagos this week, bringing together 500 participants to consider the prospects and challenges of arbitration on the African continent.
Ghana: Opening up to dispute resolution
As an oil producer and one of Africa's most high-profile economies, Ghana has great potential, but has been slow to adopt the dispute resolution machinery needed to attract investors. As an oil producer and one of Africa's most high-profile economies, Ghana has great potential, but has been slow to adopt the dispute resolution machinery needed to attract investors. Andrew Mizner evaluates the state of the dispute resolution market.
COUNTRY ANALYSIS FROM THE EASTERN AFRICA ASSOCIATION
The plight of free trade
Africa trade and investment
Kenya – Business sector review
Uganda – The economy
Tanzania – The gas sector
Ethiopia – Weather crisis
Established almost 60 years ago, The Business Council for Africa network supports over 400 companies and entrepreneurs operating across the continent. The Business Council for Africa works closely with its members to promote business opportunities and facilitate sustainable investment across the continent. They organise over 30 African business related meetings in London each year and have 33 In-Country Directors in West and Southern Africa and thus provide a very useful platform for networking for both new investors and those already operating on the continent. The EAA was established in 1964 on the initiative of a number of prominent, mainly British based companies with business interests in East Africa and it now has over 400 member companies from more than 25 different countries. The EAA aims to facilitate successful participation in the economic development of Eastern Africa by member companies. The EAA exists to support the business activities of its members in the countries covered by providing channels of communication and lobbying on common issues, either through the various diplomatic missions, the international financial institutions or directly with the respective national government.
For further information, please contact Karen Taylor or John Small.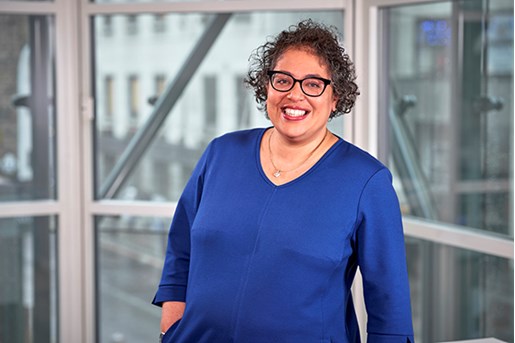 Rona Bar-Isaac
Co-Head of Retail & Consumer Sector, Partner, Competition
London, UK
View profile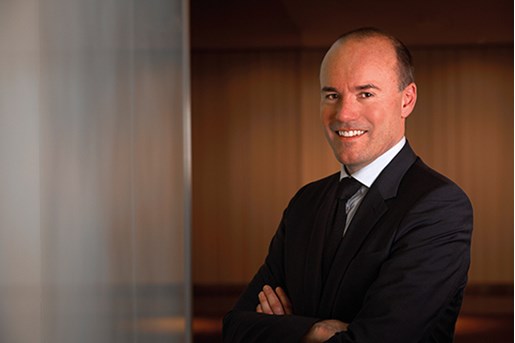 Andrew Rosling
Co-Head of Retail & Consumer Sector, Partner, Mergers and Acquisitions London
View profile