Is Brexit good or bad news for the UK's Real Estate market?
---
Property law for the most part falls within the scope of national oversight and has not been subject to harmonisation in the same way as other national laws. There are therefore few direct legal repercussions for the UK's property laws but the real estate market will undoubtedly feel the aftershock of the seismic impact of the UK's vote to leave the EU.
While occupier demand is likely to reduce in line with any downwards economic adjustment resulting from the fall-out of the Brexit vote and as investor sentiment wavers causing volatility, a weaker Pound could help stimulate the global capital that has been sitting on the side-lines in recent weeks, which could in turn result in increased capital flows into prime UK real estate.
In the short to medium term, a Brexit will mean uncertainty in the UK real estate market as everyone's attention is likely to be diverted to the withdrawal/renegotiation process. To make sense of this complex mesh of legislation and rules in a Brexit world will take a huge amount of thought and head scratching.
We are here to help with contingency planning and implementation; and understanding what the various Brexit scenarios would mean for your business.
Please don't hesitate to get in touch with us.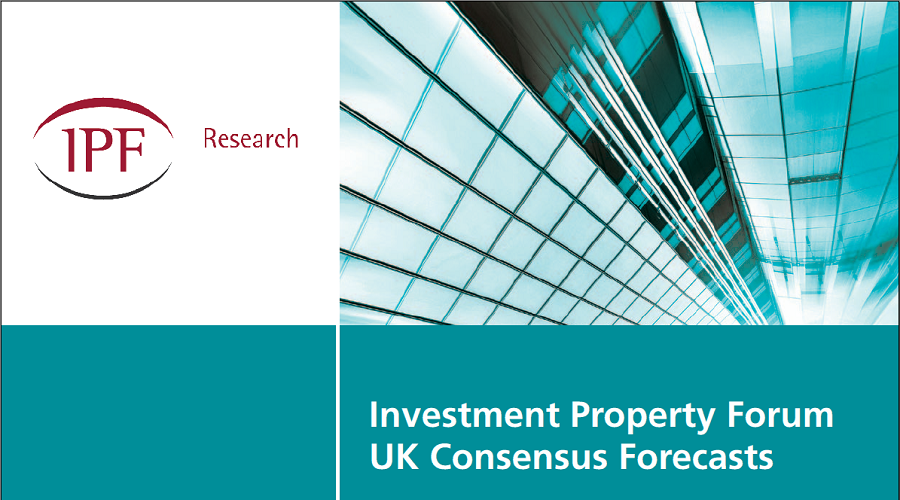 REPORT: IPF post-Brexit forecaster sentiment survey August 2016
The IPF has invited its 24 Consensus Forecast contributors to provide projections for UK commercial property over the next five years. Find out what their short and long-term projections are and whether these have been affected by the referendum result.
Download the report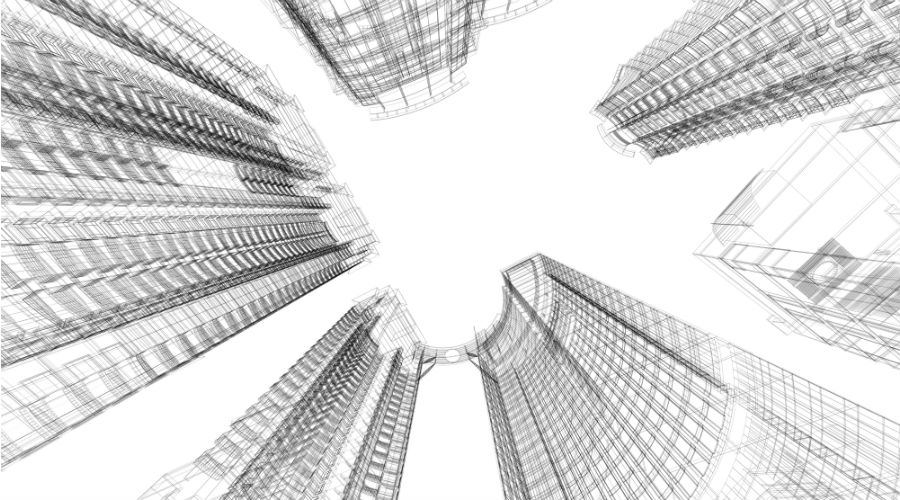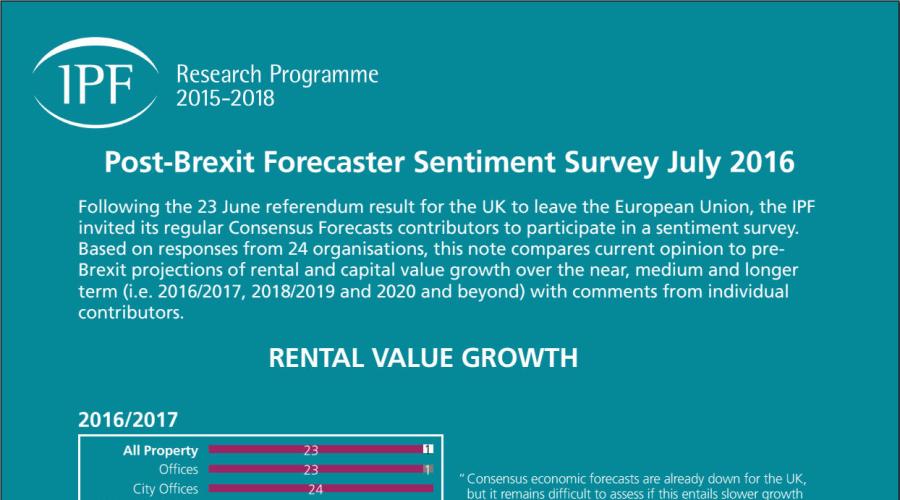 REPORT: IPF post-Brexit forecast sentiment survey July 2016
Following the 23 June referendum result for the UK to leave the European Union, the IPF invited its regular Consensus Forecasts contributors to participate in a sentiment survey - 24 organisations contributed. This note summarises their changes to pre-Brexit projections of rental and capital value growth for the next five years.
Note: this survey captures changes in forecaster opinion in a post-Brexit referendum world, compared to the figures returned for the May 2016 Consensus Forecasts.
Download the report
Please note, these materials are current as of the date of their publication and do not necessarily reflect the present state of the law or relevant regulation. If you have any questions, please do not hesitate to get in touch with us.