The transfer of consumer credit regulation from the Office of Fair Trading (OFT) to the Financial Conduct Authority (FCA) took place on 1 April 2014.
---
The OFT no longer exists and the regulation of activities relating to consumer credit is now regulated by the Financial Conduct Authority (FCA), framed by a combination of provisions retained under the Consumer Credit Act 1974 (CCA) and new provisions in the Financial Services and Markets Act 2000 (FSMA) and conduct rules (the Consumer Credit or "CONC" Rules) which have the force of law.
If you are conducting consumer credit activity and hold an interim permission from the FCA, you will be preparing to apply to the FCA for authorisation between now and 31 March 2016. This involves creating a regulatory business plan which sets out your risk and control framework and which demonstrates that you are able to identify, measure, manage and control risks of regulatory concern. You will also be identifying your proposed approved persons and you may also be considering how the new regulatory environment affects your relationships with third parties such as agents, dealers and collectors.
In February 2015, the FCA published a consultation paper on consumer credit with proposed changes to its rules and guidance. As well as dealing with issues raised by firms and other stakeholders following the transfer of consumer credit from the OFT, this paper covers changes intended to address potential areas of harm to consumers as identified by the FCA and clarifies and amends rules to ensure they reflect the underlying policy objective. The areas affected include: credit broking - consulting on the rules that came into force on 1 January in PS14/18, guarantor lending, HCST credit, financial promotions, arrears, default and collections (including the use of continuous payment authorities) and mortgages with respect to consequential changes arising out of the implementation of the mortgage credit directive. Feedback is due by 6 May 2015.
Our aim is to make the whole process as smooth and efficient as possible for you, providing expert advice and practical help as and when you need it.

Market leading Consumer Finance practice - Our Financial Services team are one of only a few firms who specialise in consumer credit regulation. We are ranked Tier 1 – Best in UK for consumer finance within Chambers and Partners 2013.
Detailed understanding of FCA compliance - We have a strong reputation for assisting clients in the management of compliance implementation and review projects. Our broad experience means that we have a genuine understanding of your business, products and services and the environment in which you operate. Our team includes lawyers who have worked at the OFT and the FSA and we therefore understand regulation from the inside, enabling us to deliver really practical advice.
Our senior compliance & risk specialist can offer expert advice on your business model, governance and on your systems and controls as well as assisting you with your compliance monitoring and regulatory business plans and training for your approved persons. Our compliance specialists and lawyers work closely to provide you with a seamless complete legal and compliance offering.

The following explains how we can help with the next steps in the process to FCA authorisation.

STEP 1 Structure your business for FCA regulation

The FCA regulatory regime is more onerous, intrusive and expensive for firms than regulation by the OFT.

How we can help: We can work with you and your business to create the most appropriate business structure for the new regime, providing advice and assistance on rationalising the intra-group entities that need authorisation and what level of authorisation those entities have.

STEP 2 Prepare for the FCA style of regulation

The FCA has a different approach to regulation than the OFT:

Wider enforcement powers
Expects businesses to have a more rigorous risk and compliance framework.
Expects businesses to demonstrate that Treating Customers Fairly is at the centre of their culture.

How we can help: We have broad experience in drafting or reviewing policies and procedures, governance and compliance frameworks as part of compliance reviews and can work with you to ensure all your policies and frameworks are compliant with the FCA's standards. We can also deliver training to your staff, to ensure they understand their personal obligations and responsibilities to the FCA.

STEP 3 Apply for full authorisation

All businesses need to apply for Full or Limited Permissions from the FCA by 31 March 2016.

How we can help: We can help you with the authorisation process. Whatever your requirements, we will work with you to produce the necessary documentation to support your application.

Useful links

Frequently asked questions

Registering for Interim Permission - useful links

Useful information about the transfer of consumer credit

Legislation documents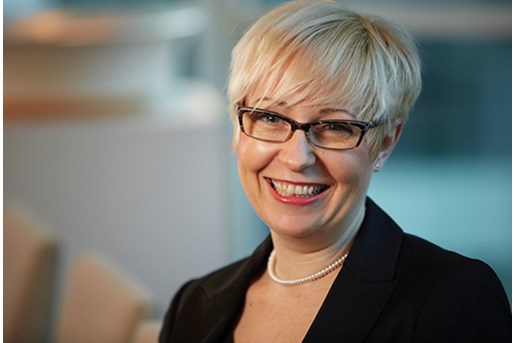 Amanda Hulme
Partner, Head of Financial Regulation
London
View profile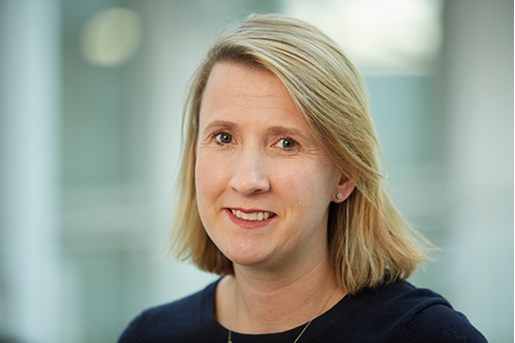 Rosanna Bryant
Partner, Financial Regulation
Leeds, UK
View profile