Supporting our nation of shopkeepers
---
With the evolution of new technologies and consumer habits, customers are becoming more savvy and demanding than ever. They can price check, research and order on the go whenever and wherever they want. New trends are emerging all the time, and the ability to respond quickly to make the most of these opportunities is a priority. We help our client to do this.
Our team has worked on some of the largest and most complex deals, mergers and disputes in the retail sector. The mixture of legal knowledge, commercial understanding and industry insight ensures our clients receive the best advice in the context of their particular market.
Our experience in this sector is vast. Highlights include:

Brokering Sainsbury's £5 million sponsorship deal for David Beckham.
Advising Primark on its legal requirements across its real estate portfolio.
Advising Hobbs Ltd on corporate matters.
Advising B&Q on its new financial services providers.
Advising online retailer The Hut on various advertising and sales promotion issues.
Advising on 3i's £28 million stake acquisition in retailer Go Outdoors.
Advising the trustees of the £1.5 billion Asda pension scheme on funding and dividend policy.
Advising ECI Partners on the purchase of the specialist cycling retailer, Evans Cycles.
Advising Royal Mail Group Ltd on a unique tie-up with Alibaba Group Holding Ltd's Tmall Global that will see Royal Mail launching an online store on Alibaba's Tmall Global e-marketplace - the largest business-to-consumer retail platform in Asia.
Advising Kurt Geiger on sale to private equity firm.
Management of the UK and worldwide trade mark portfolios of the a number of well-known retail businesses such as Argos, Card Factory, Harrods, Homebase, Kickers and Warburtons.
Advising on the Co-operative Group's groupwide restructuring including the sale for £620m of its nationwide chain of 700 pharmacies.

There are a number of issues affecting the retail sector today. We have created a series of PDF guides which give an overview of various issues and how we can help our retail clients to overcome these challenges and make the most of developments within the sector.

Digital Disruption

The continued and increasing presence of digital, social and mobile technologies in retail is putting immense pressure on businesses in the sector to ensure they can provide a fully integrated experience across online and in-store platforms. Redesigning legacy operating models and diversifying traditional revenue lines can help retailers remain competitive as well as the efficient use of data, store portfolios and logistical and supply chain arrangements.

Bricks vs clicks

The surge in online shopping has changed the way that all retailers view and manage their real estate portfolio. We help a number of retailers pro-actively manage their real estate portfolios.

Copycat Brands

Intellectual property (IP) rights are valuable assets to retailers and must be closely managed and protected. As a result, IP disputes are becoming increasingly common across traditional and online platforms.

Cyber Security

The exponential growth of the internet has caused a shift in the way that businesses operate. Although it offers scope for the development of innovative ways to drive growth, reduce barriers to trade and increase access to new consumer markets, our increasing dependence on cyberspace has also brought new risks.

Evolving Workforce

The workplace is changing. Offices are decentralised, working hours are no longer "9 'til 5" and job-for-life employees are a thing of the past with the average retail worker moving on after 2 years. We help our clients with specific issues in the retail sector including zero hours contracts, minimum and living wage, flexible working requests and immigration issues.

Funding and Acquisitions

Even allowing for the general drop in M&A, fundraising and lending activity triggered by the global economic downturn from 2008, the lack of appetite for such transactions involving retailers since then had felt particularly acute. However the period since late 2013 has seen something of a resurgence. Have private equity firms, institutional investors and banks rekindled their love affair with UK retail?

Growth through partnering

In pursuit of growth and diversification, partnering can quickly deliver new markets, a bigger portfolio, a pace of growth, or a strategic stepchange that is not achievable by either partner on its own. It can also share risks and capital commitment and leverage different skills, products and capability.

International Expansion

The Retail and Consumer sector is a UK export success story as more and more businesses take their brands, products, state of the art production techniques and unique retail and restaurant formats around the world. Inevitably such an opportunity is matched by significant risk and unique challenges, needing clear visualisation and planning.

Multi-channel: Beyond Websites

As online and cross border sales increase, retailers are embracing new ways to create attractive multi-channel offerings. Bricks and mortar retailers in particular are diversifying their business models to compete more effectively with e-tailers.

Payments, Loyalty and Big Data

In two years retail payments have moved from cash, cheques and plastic at physical or internet based point of sale, to an omni-channel, omni-payment environment where customers pay with various technologies, from the relatively staid PayPal to contactless to cutting edge ApplePay and Pingit.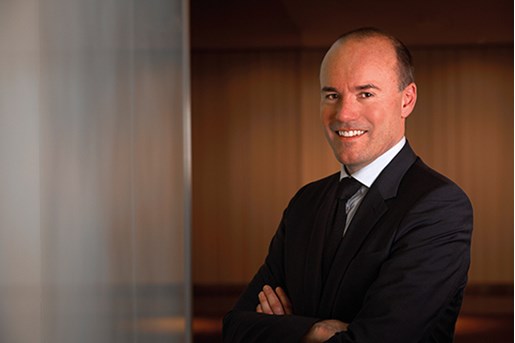 Andrew Rosling
Co-Head of Retail & Consumer Sector, Partner, Mergers and Acquisitions London
View profile