Supporting our nation of shopkeepers
---
With the evolution of new technologies and consumer habits, customers are becoming more savvy and demanding than ever. They can price check, research and order on the go whenever and wherever they want. New trends are emerging all the time, and the ability to respond quickly to make the most of these opportunities is a priority. We help our client to do this.
Our team has worked on some of the largest and most complex deals, mergers and disputes in the retail sector. The mixture of legal knowledge, commercial understanding and industry insight ensures our clients receive the best advice in the context of their particular market.
Extensive experience
Our experience in this sector is vast. Highlights include:
Brokering Sainsbury's £5 million sponsorship deal for David Beckham.
Advising Primark on its legal requirements across its real estate portfolio.
Advising Hobbs Ltd on corporate matters.
Advising B&Q on its new financial services providers.
Advising online retailer The Hut on various advertising and sales promotion issues.
Advising on 3i's £28 million stake acquisition in retailer Go Outdoors.
Advising the trustees of the £1.5 billion Asda pension scheme on funding and dividend policy.
Advising ECI Partners on the purchase of the specialist cycling retailer, Evans Cycles.
Advising Royal Mail Group Ltd on a unique tie-up with Alibaba Group Holding Ltd's Tmall Global that will see Royal Mail launching an online store on Alibaba's Tmall Global e-marketplace - the largest business-to-consumer retail platform in Asia.
Advising Kurt Geiger on sale to private equity firm.
Management of the UK and worldwide trade mark portfolios of the a number of well-known retail businesses such as Argos, Card Factory, Harrods, Homebase, Kickers and Warburtons.
Advising on the Co-operative Group's groupwide restructuring including the sale for £620m of its nationwide chain of 700 pharmacies.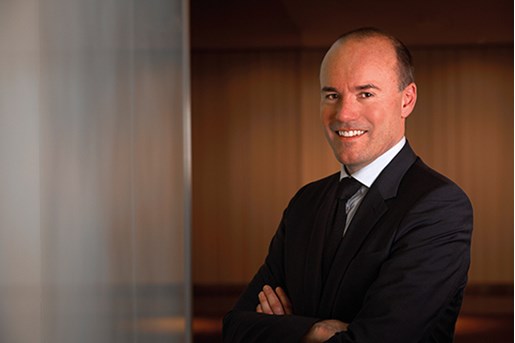 Andrew Rosling
Partner, Mergers and Acquisitions London
View profile
How we can help: A retailer's shopping list
There are a number of issues affecting the retail sector today. We have created a series of PDF guides which give an overview of various issues and how we can help our retail clients to overcome these challenges and make the most of developments within the sector.