When I first started writing my blog, one of my amazing colleagues (Greg Bott, Head of AG consulting) asked me why I wanted to do one. He asked me if it was to see if people agreed with what I had to say or whether I was inviting challenge to my views. As someone who does seem to prefer the validation side of that question, it has been something I've thought about when writing my blog posts. So in the effort to open up the conversation and invite challenge I thought I'd pose a question…
---
How do you balance the need for innovation to be part of your competitive advantage along with collaboration and the want and need to provide your client with the best possible solution?
Many of you will know that as part of panel reviews and tender requests our clients, rightly, ask us how we are innovating, how we are using technology and how we are different (I discussed this is my first blog post here).
Our clients use the answers to these questions to be part of the decision when considering if your firm should win that work or win a place on their panel.
With conference season now in full swing I've been thinking about what has been discussed at the different presentations and sessions I've attended. I recently attended my first ILTA Conference in Washington where there were a huge number of sessions to choose from – and what struck me, at ILTA but also at other conferences, was that the majority of sessions were theoretical – there were some notable exceptions – such as the session with Sukesh Kamra, from Norton Rose Fulbright, Jason Jones from Corrs Chambers Westgarth and Amy Monaghan from Perkins Coie, but on the whole, conference season this year has still been more about the theory of innovation (which conveniently sounds like a book!) than the practicalities of implementing new ways of working.
And you can tell, that even the less theoretical sessions are still only snippets of what firms are doing – as they try to not give away the secret sauce recipe! We read highlights in awards submissions and press releases but it's very clear that a number of legal services providers see innovation as part of their competitive advantage and very much keep their cards close to the their chest.
I was also thinking about the various questions that our clients have been posing recently– which are similar – but also very specific to that client.
It's clear to me that many of us, including suppliers, firms and clients, are trying to solve very similar problems. With the growth in innovation teams and the rise in the number of technology solutions – I wonder how much time is being spent on creating or developing similar, new systems and processes across the industry and whether there is more that we can all do in terms of collaboration?
We of course want to provide the best possible service to our clients. We want to work on some of the most exciting matters that our clients need advice on, and we want to build relationships and maintain relationships with amazing companies. And to win those mandates our clients need to differentiate us all somehow.
So in posing my question above and opening up the conversation – 'How do you balance the need for innovation to be part of your competitive advantage along with enabling collaboration and the want and need to provide your client with the best possible solution?' Should we continue to see innovation as our competitive advantage? How do we open up more collaboration in this area without giving away trade secrets? (There are of course great examples of collaboration but I'm not sure they go far enough) And how do we solve similar, but different, client needs in the most suitable way? I look forward to hearing your thoughts…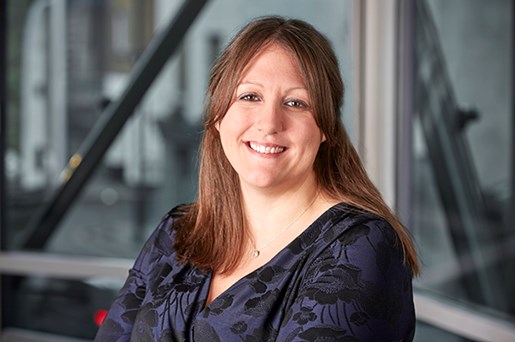 Kerry Westland
Partner, Head of Innovation & Legal Technology London
View profile