We all know that how well your team works together underpins how it operates and how effective it is.
---
As a manager, I have seen first-hand the success a team can bring when you have the right mix of people and offer them the opportunity to brings ideas to the table and be creative in their approaches to delivering work.
I have talked in previous blog posts about my team and the bravery and dedication of each and every member. For me I am lucky enough to work with some incredibly talented and creative individuals who are prepared to take a risk and think outside of the box when it comes to developing solutions for our internal or external clients.
AG's Innovation and Legal Technology team (ILT team), has a number of different career paths be it associate secondments, technologist trainees or paralegals – but no matter the role, the team wouldn't be what it is now without those in it – so for today's post I thought, I'd hand over the reins and let them all introduce themselves…
Emma Wells - Finance & Project (F&P) Associate seconded to the ILT team

I am currently on secondment to the ILT team from the Banking team in London. I applied for the secondment as I thought it would be a great opportunity to be part of the team that is driving change in the Firm. For the next generation of lawyers, technology is going to play a large part in improving the way that we work and the way in which we advise our clients. I am currently working with the ILT team to design, scope and manage the roll-out of a number of technical projects for the F&P division, to help streamline our processes internally and to offer improved solutions to our client's legal problems. From the start, the secondment has given me the opportunity to think creatively about how we might collaborate better with our clients and deliver legal services in an innovative and efficient way.

Ellen Catherall – Corporate Associate seconded to the ILT team

While standing at the top of an Austrian Mountain on holiday, I decided to reply to an email accepting a secondment into the ILT team and swapped my role as an M&A lawyer to be the Corporate division's representative in the ILT team. From within the ILT team, I publicise the legal technology we have developed to the division and help our lawyers understand and use technology to serve our clients better. I help design, build and test various forms of legal technology for our clients but have also taken the opportunity to deconstruct how we advise our clients and examine what technologies we could use to advise our clients in a way which better serves all of our needs. I have relished the opportunity to delve into the future of legal service delivery and help instigate some of it into the here and now.

Hannah Oakley – Real Estate Associate seconded to the ILT Team

I recently joined the ILT team on secondment from the Construction team within the Real Estate division. My role within the ILT team has allowed me to work on number of projects in relation to our largest institutional investor client, bringing significant efficiencies to routine drafting and processes, including automation of documents and use of artificial intelligence in respect of due diligence.

Prior to qualifying with the firm, I spent many years working in project management in the retail sector, overseeing the implementation of IT systems and significant business change projects. This experience allowed me to quickly get to grips with some of the solutions the team offers and ensure that technological developments and software solutions aid fee earners in their day-to-day work in order to deliver the best possible client experience.

Olivia Hancock

I started at AG as a Paralegal in the Commercial team but in early 2016, after a few months, I was given the opportunity to do some work with the fairly newly-formed 'Tech Team'. Legal Technology was still an emerging field in the legal world, and it was (and still is!) exciting to be working in a team at the forefront of that change. When I was later offered a training contract at AG, I chose to do the training within the ILT Team. It wasn't a difficult decision, to venture from the traditional route, because I really enjoy my role; I work on projects across all divisions, and I work closely with some of our biggest clients, looking at how technology can improve their internal processes. Working in our team has given me the chance to learn skills like coding that I may never have learned otherwise, and to give valuable technical input into important projects, all in addition to building my legal expertise at a great law firm.

Tom Hinton

In an industry that values consistency of approach, accuracy, and efficiency, the benefits of tech are obvious and transformative. The key question in my mind when diverting from the safety of my "traditional" training contract was one of timing - whether we were yet at a tipping point where there was the right combination of industry buy in, investment, and genuinely effective tech to make the move right now. Luckily I think AG really "get" technology and offered the opportunity I was looking for.

On a career level, tech is a gateway to plenty of interesting commercial and strategic conversations that you would not usually be involved with as a trainee. Because we offer a unique skillset, we get a chance to provide input to pitches and senior meetings in a way that would usually be beyond the scope of a junior role. I've had the opportunity to plan out and price services offered to clients, consider when and how tech is commercially viable on different types of deals, and design and present solutions at pitches that win work for the firm. It's rare in a job to be actively encouraged to take a step back from the day to day pressures and continually re-think and improve how things can be done. It's testament to the firm's approach that this role exists, and I'm looking forward to helping shape where the team goes next!

Mike Kennedy

I am a Trainee in the ILT team, focussing on the Banking division. My role involves working with clients and fee earners across the Firm on live matters and projects as well as internal projects focussing on cutting down the time spent on tasks. I also work on developing products to market to our clients from a tech specific angle. I work on Kira (our AI software) and was instrumental in bringing it into the Firm and spend time investigating other technology on the market. Before leaving to begin my LPC I started to realise the impact technology will have on my career and on the delivery of legal services and started to think about ways in which I could stay involved in this line of work, whilst also qualifying as a solicitor. I was able to start my training contract within the ILT whilst also studying for my LPC part time. Whilst some people may think it is quite a risk to follow the less certain route of doing my TC within a newly formed team focussing on legal tech, I believe that this opportunity has given me the chance to form my own career path which is something that few people are lucky enough to be able to do!

Ben Green

I joined the ILT Team in January after an internship with the legal technology company ThoughtRiver. Having had experience of how technology can dramatically reduce the time it takes to perform routine tasks and the effect this could have on the legal profession, I chose to pursuit this path in my own career. Though most firms advertise themselves as innovative and forward-thinking, the ILT team offers a unique opportunity to work in a genuinely progressive environment where I had the freedom to develop new solutions across all the practice areas of the Firm. As a Paralegal Technologist I support the team in rethinking and streamlining the Firm's internal workflows as well as building client facing platforms which capture and visualise important information on any given deal - reducing clients' costs and improving the value for money which they receive, ultimately helping AG to stand out from our competitors by providing the best service possible.

Nelly Kubheka

I recently joined the ILT team as a paralegal from Keoghs. I realised the old traditional model of law firms is becoming more and more challenged by the changes in technology. Client needs are changing with a greater demand for transparency, better value and the rise of new technology pushing law firms onto a new path. I was eager to embrace the change and help tackle future challenges by thinking and working differently. The reasons I decided to apply for the ILT paralegal role at AG was the fluidity between departments, being open to collaboration, the encouragement to focus on innovation and having the drive to learn new and effective ways of doing things. I felt that AG was the best place to learn and develop.

Geof Banzi

I began my role within the ILT in April 2018. An avid science fiction fan, I recently graduated in Law and was already operating in the legal sphere, when I spotted the rare opportunity to join the ILT team, which combined Law and Technology, I had to take it! Since joining, I have found that being a legal technologist has not been like most other traditional legal careers and it has been highly rewarding, both professionally and in terms of my own personal development. Since joining, I have been presented with many opportunities to be creative, think outside the box and continuously excel in my projects. I have enjoyed my work with the ILT team and I look forward to seeing its progression in the future.

Jodie Keenan

I joined AG in 2013 as part of the Legal Apprentice trailblazer scheme working within the Transaction Services Team gaining legal experience working within the Commercial, Real Estate, Corporate and Litigation teams. In 2016 I moved to the ILT Team and began working as a Legal Technology paralegal.

My role within the team has allowed me to work on various large projects, including working on a large disposal for one of the Firm's largest Energy clients and working closely with our Funds clients to manage the work that the AG team carry out. Through the use of document automation and matter management systems I have helped deliver work much more efficiently and made this standard work more profitable.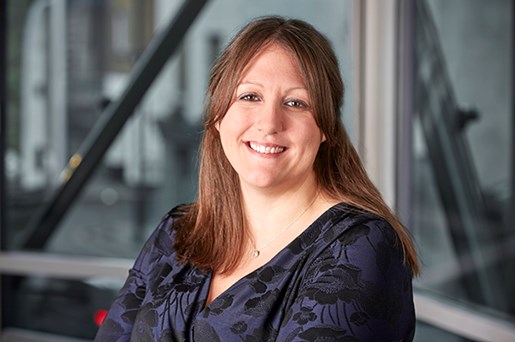 Kerry Westland
Partner, Head of Innovation & Legal Technology London
View profile