Things sometimes go wrong. It is the unhappy lot of in-house counsel to deliver bad news to the Executive. It's a difficult conversation and preparing for it may not change that. However, it's best approached in a constructive way.
---
From time to time I will post blogs written by a guest author. Today's guest is Cameron Scott, a senior member of the CDC team, former magic circle partner, barrister and a graduate of the Ashridge Business School Advanced Management Programme. Cameron has spent over 25 years' as a lawyer both in private practice and in-house and has significant experience of leading teams of professionals, delivering legal projects and dealing with the personal and professional challenges faced by senior lawyers. In this blog Cameron is sharing his experience and tips about delivering bad news to the Executive.
An example, and one of which I had first-hand experience during my time in-house, is telling the board that a regulatory case has had an adverse outcome for the business and perhaps a significant fine or costs award.
When I was in-house I had to tell the board that a case had gone against us and then a regulatory case had an adverse outcome for the business and resulted in a significant costs award.
What I learned from that experience was, first, when delivering bad news don't delay in the hope that the situation might resolve itself. Early notification to the executive and, if possible, early warning of potential adverse outcomes, is crucial. As a senior, and very wise, partner of mine once said: Clients like good news; they don't mind bad news; what they hate are surprises!
I also quickly learned to avoid attributing blame. It's a natural reaction to feel some anxiety, embarrassment and possibly anger when something has gone awry. An instinctive response may be self-protection. We seek to explain what has happened and attribute blame (ideally to someone else). The Executive is unlikely to be interested in this. What is important however, is what contributed to the problem. Looking at the factors which contributed to the situation, rather than apportioning or deflecting blame, can make it easier for lessons to be learned.
Your second strategy should therefore be to ensure steps are taken both effectively to manage what has happened and to prevent it happening again. (You can read more about this strategy in Difficult Conversations by Stone, Patton and Heen).
It might not feel like it, but even delivering bad news can be an opportunity for you to add value to the business. Taking the example of litigation which has gone against the business, the Executive are unlikely to be concerned about the intricacies of the tribunal or investigation process, nor about the minutiae of the legal issues (they may not be interested in the legal issues at all!).
Instead the Chief Executive's concerns are likely to include the effect on the business' reputation and brand and whether it may have any effect on strategy. The CFO is more likely to be concerned with the current year's financial performance and whether any provisions need to be made either now or for future periods (for example if the business is facing a number of similar cases). Customers of the business may have their own concerns about any knock – on effect on them, particularly if there are reputational or regulatory issues involved.
While the lawyers may not have the answers to all these issues, considering and addressing the wider effects on the business is where in-house counsel can add significant value. This should be your third strategy and it calls for the type of strategic thinking that characterises Trusted Advisers. Ask yourself, is there any immediate action which the business can or should take to minimise reputational damage?
I am reminded of the telegram sent by a Lloyd's of London Underwriter to its US agent following the San Francisco earthquake in 1906 which stated Pay all our policyholders in full, regardless of coverage. This ignored the legal position but their actions enhanced Lloyd's reputation worldwide. I'm not sure of the extent to which Lloyd's in-house lawyers were involved (or even if they had in-house lawyers back then) but the individual who gave this advice certainly found a way to add significant value.
I hope you don't have to have difficult conversations too often, but if you find yourself delivering bad news, remember:
Don't delay;
Avoid the blame game;
Look for opportunities to add value and address strategic issues.
Addleshaw Goddard's Client Development Centre provides advice and assistance to in-house counsel and legal functions to enable them to add value to their business. Part of this is helping lawyers to understand the value drivers of the business and it's stakeholders. It is one of the areas explored in our Value Dynamics research and in the consultancy services, training and coaching which we provide.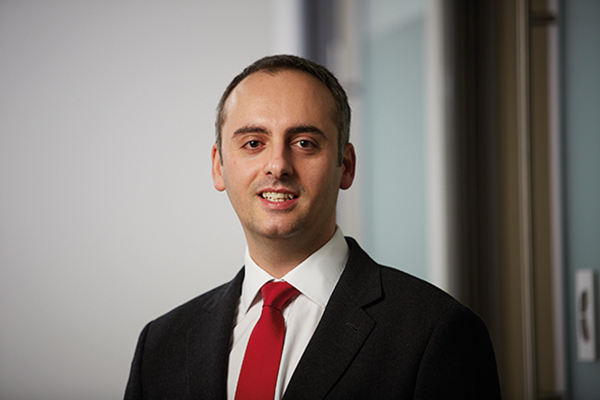 Greg Bott
Head of the Client Development Centre
+44 (0)20 7160 3488
Email Greg