2022 was an exceptionally challenging year in automotive supply chains, with constraints on battery cells, metals and semiconductors.
---
Looking back at 2022
Particular geopolitical events had a significant and disruptive impact on the automotive sector - the outbreak of the war in Ukraine caused a sudden supply shock in respect of commodities and components sourced from Ukraine and Russia; the computer chip war resulted in the escalation of US, EU and UK export controls on semiconductors and other related technology limiting availability (and subsequently cutting the global production of vehicles); and the significant increase in energy prices hit the manufacturing costs of all in the automotive sector (with Germany particularly affected). Numerous vehicle manufacturers have idled plants and reduced output as a result of these constraints.
The second half of 2022 saw a potentially significant development for automotive supply chains as the US Inflation Reduction Act introduced significant tax credits related to electric vehicles, provided that final assembly of the vehicle occurs in North America and a percentage of battery metal value is extracted or processed in the US and/or a proportion of battery components are manufactured in North America. Since the Inflation Reduction Act passed, a significant number of vehicle manufacturers (including Honda and Toyota) have announced plans to invest in increased battery production in North America to take advantage of the tax credits. The impact has been so large that the EU has been considering various responses including introducing a similar set of tax credits and lobbying the US to implement the Act in a way which will allow manufacture in "allied countries" to quality for the tax credits.
Looking forward to 2023
The automotive industry faces long term challenges. It is undergoing a significant transformation due to the shift from traditional internal combustion engines to electric vehicles. This has led to high-profile efforts to increase battery supplies through the construction of "giga factories", but this is only the tip of the iceberg. An electric vehicle requires around double the number of electrical components as compared to a traditional combustion engine and this will require a significant scale-up in supply of these parts as the manufacture of electric vehicles increases.
This transformation is being undertaken against a background of rising trade tensions (particularly with China, a major market for some European manufacturers), supply chain instability with the impact of the Covid pandemic and Brexit still felt by many, and stronger environmental and social regulations, all of which have the potential to make the transformation to electric vehicles more challenging.
Rising tensions between the US and China may lead to an increase in tariffs or other forms of trade barrier which make it more expensive for vehicle manufacturers to source components from China. Alternatively, an increase in tensions may lead to manufacturers seeking to on-shore, near-shore, and/or friend-shore production of vital parts to avoid a potential catastrophic outcome were tensions to escalate significantly. Of particular concern is China's dominance of the supply and processing of rare earth metals which are vital components of electric vehicles. Whilst other sources of these metals are available, it takes significant time and investment to develop those sources so a swift decoupling could lead to significant supply constraints.
ESG regulation has also been transformed in recent years with the German Supply Chain Act, the UK's Modern Slavery Act, the Conflict Minerals Regulation and TCFD disclosure requirements requiring vehicle manufacturers to have an in-depth understanding of the environmental and social impact of their supply chains. The EU is likely to implement a Supply Chain Due Diligence Directive in 2023 or 2024 which will further increase regulation of supply chains.
However, in 2023 we may start to see a recovery of the supply chain. China is expected to open up, reducing its Covid lockdown measures, which could help ease availability issues. Less demand for products from China has reduced shipping costs, which for products that are sourced from Asia could result in the easing of supply costs. Freight rates are around two thirds lower than at the start of 2022, but still remain higher than 2019 rates.
In addition, many automotive businesses are adapting operations to build resilience into their supply chain, and in doing so they have the opportunity to embrace new technologies and look to the future with more sustainable and environmentally friendly solutions. 2023 is a year to invest in something new if companies want to avoid a repeat of the same supply chain problems that have plagued them since 2020.
Meeting the Challenge
How can vehicle manufacturers meet the numerous supply chain challenges which they are likely to face in 2023 and beyond:
1. Diversification – reliance on single-sourcing or a limited number of tier 1 suppliers is a significant risk in times of disruption. Manufacturers are broadening their supplier relationships so as to reduce the risk of supplier failure and the impact of potential trade barriers.
2. Investment in technology - digital transformation will not only provide a competitive advantage, but will also enable connectivity of technology portfolios and tools as part of a digitally operative ecosystem to support a resilient supply chain. Having the ability to identify issues in real time, and having an adaptable supply chain sourcing model to respond to such issues, is a goal many companies are searching to achieve. Companies are investing in options such as process automation (such as intra-logistic smart robots in warehouse operations), and updating legacy systems, tools and devices with technology solutions that enable advanced analytics, artificial intelligence and data science. Those companies that continue to invest will prove to be more competitive in the long term.
3. Auditing – understanding the supply chain is critical. It is not sufficient for vehicle manufacturers to have an in-depth understanding of tier 1 and tier 2 suppliers, as manufacturing can be constrained by minor components where those are both critical and in short supply. Manufacturers should ensure that they understand the risks associated with their whole supply chain both from a geographical and from an ESG perspective.
4. Partnering – developing new sources of supply is expensive and the supply chain may not have the resources to invest in new capacity. Vehicle manufacturers should consider entering into long-term partnerships or joint ventures to share the cost of developing new sources of supply.
How can we help?
AG's automotive team has significant experience in working with vehicle manufacturers to help them handle the transformation of the automotive industry. We have advised FTSE 100 and equivalent global organisations on their complex supply chain contracts and advanced manufacturing requirements, including:
Volkswagen on its strategic alliance with Ford Motor Company in relation to its electric vehicle platform and light commercial vehicles;
a UK vehicle manufacturer on an alliance with a European vehicle manufacturer for the development of a new range of electric vehicles;
an electric vehicle manufacturer on the establishment of assembly plants in North America; and
a major Taiwanese EV battery company on the development of EV battery products for car manufacturers in the EU and USA.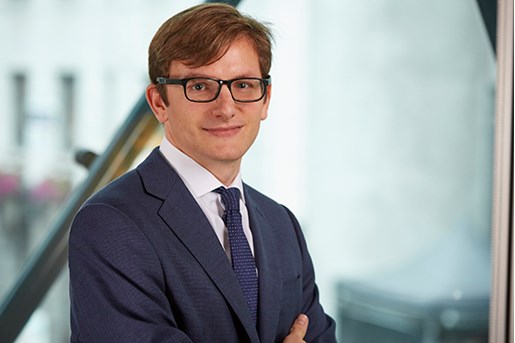 Andrew Carter
Managing Associate, Commercial London, UK
View profile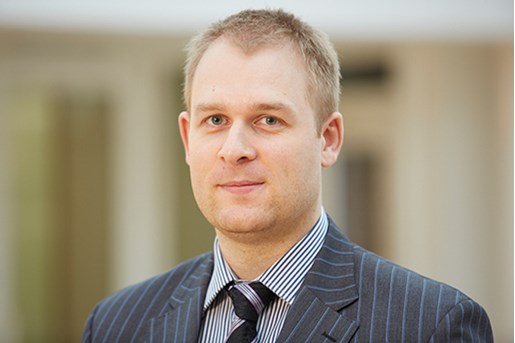 Simon Lofthouse
Partner, Technology and Outsourcing
United Kingdom
View profile