WELCOME TO OUR MONTHLY HEALTHCARE UPDATE WITH ALL THE LATEST DEVELOPMENTS YOU NEED TO KNOW ABOUT
---
Highlights this month include: the latest on sustainability in healthcare; increased scrutiny of digital health apps; why investors are being encouraged to consider investing in women's health; and the growth in care sector deals involving international buyers.
The electronic health records (EHRs) market size is projected to reach £52,990.8 million by 2030. Growth in the market is anticipated on account of rising demand for streamlining electronic healthcare systems, technological advancements in the field of healthcare IT, and increasing awareness about the use and importance of EHRs. Moreover, increasing government funding and expenditure for the development of healthcare IT solution are promoting the adoption of electronic health records, globally. Web/cloud based systems have dominated the market since 2019 and the trend is likely to continue over the coming years. These systems are also anticipated to witness brisk growth in the forecast period due to increasing implementation among clinics, pharmacies, small laboratories and physicians as they can be installed without in-house servers. Additionally, an increasing number of mergers and acquisitions by market players are also boosting the market growth. For instance, in 2021, Allscripts Healthcare Solutions announced a strategic partnership with the U.S. Orthopaedic Alliance. This partnership is aimed at bringing to market efficient infrastructure designed to assist orthopaedic practices scale with agility and improve EHRs implementation timelines.

Related to this, DIGITALEUROPE's new project, "XpanDH: Expanding Digital Health through a pan-European EHRxF-based Ecosystem" was launched in Portugal, on 15 February 2023. The in-person gathering of research organisations, businesses and multistakeholder associations marks the consortium's undertaking to mobilise and build individuals and organisations' capacity to create, adapt and explore the use of interoperable digital health solutions based on a shared adoption of the European Electronic Health Record Exchange format (EEHRxF). The 2-year project will concentrate on leveraging an established network of networks and a vibrant ecosystem to support the adoption of the EEHRxF.

There has been growing interest in reducing the environmental impact of healthcare company's daily operations. New software-as-a-service (SaaS) offerings help aggregate and disseminate data related to carbon footprints and environmental, social, and governance (ESG) impact. Data from the Practice Greenhealth 2022 Environmental Excellence Awards illustrates the relationship between sustainability and cost reduction. Organisations reported avoiding 331,000 metric tons of greenhouse gas (GHG) emissions, and an aggregate annual savings of more than $157 million due to environmental programs.

Artificial intelligence, machine learning, and advanced computational modelling have become important research areas in determining how best to optimise both clinical and operational processes for sustainability. These processes include scheduling and patient access, which helps reduce transportation costs, equipment costs, and recycling costs. These new technological tools enable researchers to analyse systems that would be difficult or impossible to study experimentally.

Royal Philips, has recently made progress towards realising its key Environmental, Social, and Governance (ESG) ambitions. Philips was formerly one of the largest electronics companies in the world, but is currently focused on the area of health technology. In 2022, Philips became the first health technology company to obtain approval by the Science Based Targets initiative (SBTi) for its entire value-chain CO2 emissions reduction targets, and received recognition for sustainability leadership, being ranked on the CDP Climate Change A List rating for the 10th year in a row. In addition to remaining carbon-neutral in its operations since 2020, the company also achieved 77% renewable energy usage in 2022. It also reduced transport- and distribution-related CO₂ emissions by 22% through a stricter air-freight policy and optimized warehouse locations. Philips improved the circularity of its waste stream to 91%, increasingly recycling, re-using or reducing waste. An example is the replacement of single use plastic in supplier packaging with boxes that can be used repeatedly. As a result, less than 0.1% of the remaining operational waste was land-filled, in line with our zero-waste to landfill ambition.

The use of digital health apps and wearable has increased significantly in the last five years, according to a recent survey. The principal reasons for using health apps is still tracking exercise and monitoring heart rate, whilst the main reason for not using one is cost. What may have once been seen as an attempt by tech giants to gain influence in a lucrative industry has become a larger piece of healthcare providers' approach to treatment. The digital health industry is however facing challenges despite its growth. According to a Rock Health report, funding for U.S. digital health startups dropped last year to $15.3 billion after peaking at almost twice that in 2021. Companies with digital health capabilities, are also dealing with the economic downturn and increased scrutiny regarding business practices and privacy.

Click Therapeutics announced in 2022 that it planned to expand its partnership with Boehringer Ingelheim to focus on developing prescription digital therapeutics for patients with schizophrenia. Partnering with pharmaceutical companies is not new for digital health players. According to Click's Chief Strategy Officer, the company actively looks to work with pharma companies for a number of reasons. The first one is that it allows a company to work towards treating serious conditions using the expertise of a large pharma company. Another is that digital therapeutics are a new field and pharma companies that Click have worked with have proven to be very committed to helping create the market for prescription digital therapeutics. With new medical categories such as digital therapeutics, pharma companies can assist with creating the infrastructure required, as well as the necessary coverage and reimbursement policies. These types of new markets can be grown very quickly, as there is a lot of unmet need can be addressed through digital therapeutics. Partnering with pharma companies, who can launch a product at scale, is a good way to realise the potential of these products.

According to new research, the wholesale market for diagnostics was valued at more than £8bn in 2022. The majority of the wholesale market is accounted for by the NHS. The retail market was found to be worth around £1.2bn. Demand for imaging has continued to climb since the peak of the Covid-19 pandemic. Despite growing demand, the UK's per capita rates of diagnostic scans remain considerably below those in Germany, France and the US. This suggests scope for further market growth, especially if the UK is to improve its five-year cancer survival rates. The UK also has approximately half the level of radiologists per capita than these countries. While the government has promised investment in the NHS diagnostic infrastructure, this shortage of professionals working in fields such as radiology means that infrastructure investment has to be accompanied by investment in training if the UK is to have the capacity to meet demand for testing.

Women's health is an often overlooked sector for impact. It offers investors the potential for outsized financial and social returns since bettering women's health can improve their lives as well as their countries' overall economies.
The global fertility services market alone is expected to reach $31bn by 2023. There is also a growing body of work taking place around areas like cancer care, medical devices and radiotherapy, where underlying data on women versus men is lacking. Despite their ubiquity, some female-specific conditions only have treatment options, not cures.

Women collectively spend $500 billion annually on medical expenses. As women age and their risk for certain health issues increases, the costs keep accumulating. Estimated medical costs for gynaecological cancers are $3.8 billion collectively. Menopause costs an average of $20,000 in often trial-and-error spending on doctor visits, prescriptions, and products. Investing in innovative tools and treatments for reproductive health, cancers, and menopause, among others, could lower these costs to individual women and/or their insurance providers. The result could be an influx of capital, which would have otherwise been used to cover health-related expenditures, into a different sector of the economy that may need it.

Growth in the proportion of deals in the care sector by buyers located out of local or regional areas from the target business is reflecting more of an international purchaser base, according to a recent report by Christie & Co. Approximately half of the deals in the care sector it worked on were concluded to buyers over 100 miles from the target business, an almost 20% increase since 2015. Corporate investors accounted for 33% of deals completed in 2022, which is an increase of more than 20% since 2018. This reflects the growing use of sale and leaseback finance and a wide level of activity from a cross section of UK, US, and European REITs together with institutional capital. Christie & Co predicts sale and leaseback finance will continue to underpin many transactions this year.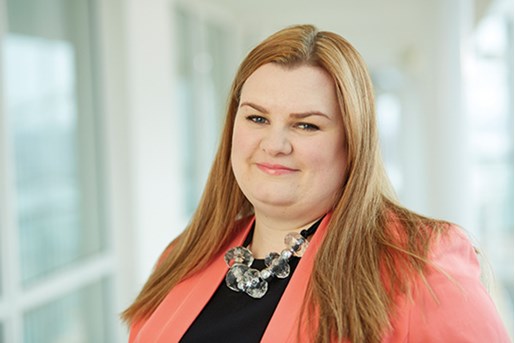 Louise Dobson
Co-Head of Healthcare
United Kingdom
View profile