Practitioners have finally got their hands on the draft rule changes which will launch the new fixed recoverable costs (FRC) regime.
---
CHANGE IS COMING
These sweeping changes will extend FRC across most civil claims with a value of up to £100,000 from 1 October 2023. Here's what you need to know to prepare.
FRC are set amounts that the winning party in civil litigation is entitled to recover from the losing party. They are designed to bring predictability to costs exposure/recovery and encourage parties to deal with cases at proportionate cost.

The Civil Procedure Rules Committee (CPRC) has released its draft changes to the Civil Procedure Rules (CPR), which are designed to implement the new regime. These changes have been approved in principle by the CPRC but remain subject to formal approval. The idea is to give practitioners and litigants time to prepare, though further changes are expected in late May.

The major changes are contained in CPR 26 (case management – preliminary stage), CPR 28 (the fast and intermediate track), Part 36 (offers to settle) and especially CPR 45 (fixed costs), together with the accompanying practice directions.

In most cases, the new FRC regime will apply to claims where proceedings are issued on or after 1 October 2023. It seems likely that there will be a scramble to issue proceedings before this deadline in order to try and preserve costs recovery above the new fixed rates. For personal injury claims, FRC will apply where the cause of action accrues on or after 1 October 2023. They will only apply to disease claims where the letter of claim has not been sent to the defendant before that date.

FRC will apply to the vast majority of cases allocated to the fast track and a new intermediate track, though there are some limited exceptions[1].

The fast track remains as is – claims up to £25,000 where the case can be tried in one day or less and oral expert evidence at trial is limited to two expert fields with one expert per party per field. This track can include claims for non-monetary relief where fixed values have been assigned. In mixed claims (claims including monetary and non-monetary relief), the FRC will be calculated by reference to the damages awarded and the assigned value for non-monetary relief.

The intermediate track is a new track for claims up to £100,000 where the case can be tried in three days or less, with no more than two expert witnesses giving evidence on each side, and the claim is brought by one claimant against one or two defendants, or by two claimants against one defendant. Where the relief sought includes a claim for non-monetary relief, the claim will not usually be allocated to the intermediate track unless the court considers it to be in the interests of justice.

The explanatory note which accompanies the draft rules emphasises that judges will retain discretion to allocate more complex cases valued at under £100,000 to the multi-track and therefore take them outside of the FRC regime.

The court will also assign the case to a complexity band. Both the fast track and the intermediate track will have four complexity bands (1 to 4 in ascending order of complexity). The higher the band, the greater the fixed costs.

Clearly, the question of allocation to a track and assignment to a complexity band will take on pivotal importance for parties given the direct impact on recoverable/payable costs. The parties' views on allocation and assignment will be important but ultimately, it will be a question for the court.

A series of tables in new Practice Direction 45 set out a menu of fixed costs which apply depending on the stage reached/activity undertaken. There will inevitably be some head scratching when piecing these options together to ensure no area of potential recovery is overlooked. These FRC tables have been uprated for inflation since they were set out by Sir Rupert Jackson in 2017, and the MoJ proposes to review them again three years post launch. But it's difficult to avoid the conclusion that, in most cases, costs recovery will be lower than under the current regime. That said, costs assessment proceedings (and the associated costs) will obviously reduce significantly for these types of cases.

In both the fast track and intermediate track, the court may allow any disbursement which has been reasonably incurred, as long as there is no double recovery. VAT can also be recovered, where appropriate.

There may be some comfort in the fact that the court will consider a claim for costs in excess of FRC where there are exceptional circumstances but there is no guidance on what those exceptional circumstances might be. Cases can also be reallocated/reassigned in appropriate circumstances, but these are also likely to be exceptional.

Be prepared - If you have claims which will fall within the new FRC regime then start your preparations early. Take time to understand the rules and determine how you will deal with these cases going forward. If you litigate regularly, consider whether you could maximise your costs recovery by including a contractual right to add all of your costs to the claim. Equally, would it benefit you to open up other avenues of dispute resolution in your contracts e.g. arbitration?
Certainty – Predictability of costs exposure/recoverability is a big advantage of the new rules and is to be welcomed. This predictability will help defendants who are weighing up the merits of trial versus settlement. It may also encourage more claims if claimants have certainty on costs exposure.
Uncertainty – There will inevitably be a period of uncertainty while practitioners, litigants in person and the courts grapple with these new rules. Satellite litigation will likely follow to iron out wrinkles in the rules.
Recoverability – Remember that these rules go to costs recoverability, they do not dictate what legal representatives can charge. The actual costs incurred may exceed the fixed costs that are recoverable, which would leave the receiving party with a shortfall payable to their lawyers.
Access to justice – There are fears that the new regime raises an uncomfortable access to justice issue. Could some smaller firms, typically accessible to smaller clients, struggle to make fixed fee work financially viable?
Pricing – It seems likely that some law firms will consider more creative pricing structures to assist clients whose claims fall into the new scheme. We have considerable experience of advising on litigation finance. We call our service CONTROL.
Please contact us if you would like to discuss the impact of these changes on your organisation, get advice on changes to your contracts or arrange training for your team.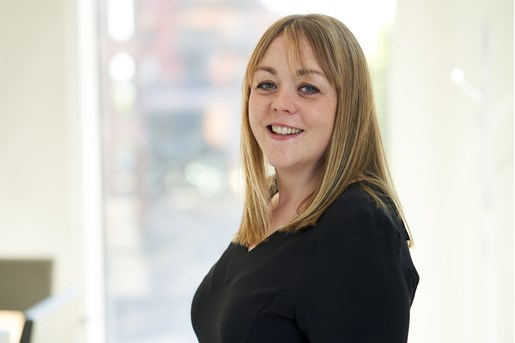 Hannah Bradley
Principal Knowledge Lawyer, Dispute Resolution
Leeds, UK
View profile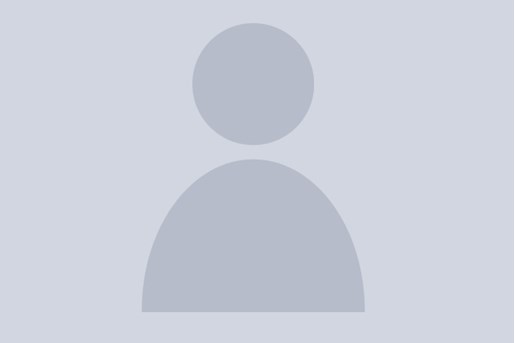 Sue Fox
Senior Costs Manager, Finance Litigation
Leeds
View profile
[1] The following are outside of the FRC regime:

Certain housing claims – the implementation of FRC for relevant housing claims will be delayed by two years from October 2023. Such cases will be exempt from FRC for that period.
The following claims must be allocated to the multi-track and are therefore outside of the FRC regime (CPR 26.9(10)):

A mesothelioma claim or asbestos lung disease claim;
One which includes a claim for clinical negligence, unless both breach of duty and causation have been admitted; (The government's proposals on introducing FRC for clinical negligence cases up to £25,000 are being taken forward separately and are not being introduced as part of these reforms.)
A claim for damages in relation to harm, abuse or neglect of or by children or vulnerable adults;
A claim that the court could order to be tried by jury if satisfied there is in issue a matter set out in section 66(3) of the County Courts Act 1984 or section 69(1) of the Senior Courts Act 1981;
Claims against the police involving an intentional or reckless tort, or relief or remedy in relation to the Human Rights Act 1998. This exclusion does not apply to a road accident claim arising from negligent police driving, an employer's liability claim, or any claim for an accidental fall on police premises.

FRC will not apply where a party is a protected party (CPR 45.1(6)).
Note that a specific regime is being introduced for noise induced hearing loss claims.