Our fringe events and what you need to know
---
Addleshaw Goddard is proud to be sponsoring the UK's Real Estate Investment & Infrastructure Forum (UK REiiF), a groundbreaking new forum aiming to drive economic growth and inclusive investment across the UK.
The objectives, as set out by the event organisers, are to connect people, places and businesses to accelerate the Levelling Up Agenda, whilst unlocking sustainable, inclusive and transformational investment across the UK. This 3-day event will bring together the public sector – with every core UK city and region involved – alongside government, investors, funders, developers, housebuilders, and more. The event will include over 5000 attendees, 250 speakers across 14 stages, and over 100 exhibitors including every major city.
Supported by a high number of regional combined authorities, local councils and government departments, as well as the largest developers and investors from across the UK and internationally, this event will gather all the key players, influencers and decision makers within the investment and real estate markets to highlight investment and development opportunities, whilst connecting and facilitating new relationships to drive economic growth through development and regeneration.
As part of Addleshaw Goddard's sponsorship, we will be hosting several fringe events in Leeds across the three days. Our events programme is outlined below.
Programme of Events
17th MAY
17:00 – 19:00: Housing the TikTok Generation: Is renting the new buying?
Is shared living ready for take-off? What do changing planning regulations mean for the sector? And what does the housing market of today and tomorrow look like for young people? These questions are topical given recent news that planning reforms have halted, resulting in questions from some and worries from others about how we will house the next generation.
Hear from Millie Dodd (Just Build Homes), Jermaine Browne (re:shape Land) and Ghislaine Halpenny (Regal London) as we explore what's next for the housing market, and the implications this will have for developers, funders, and the real estate sector as a whole.
18th MAY
13:00 – 15:00: Levelling Up Delivery Workshop with Deloitte and DLUHC
Join Addleshaw Goddard, Deloitte and The Department for Levelling Up, Housing and Communities in a joint working group looking at the key opportunities and challenges for authorities delivery levelling up projects. Whether it's working through delivery structures, collaborating with private sector partners and the wider supply chain, stakeholder engagement or maximising the use of available resource, a group of experienced local authorities, developers, funders and consultants will work through some of the key lessons learned from recent and upcoming projects.
15:30 – 20:00: AG Drinks Reception at the Stew and Oyster
As a Confirmed Partner of UK REiiF 2022, Addleshaw Goddard is keen to connect people, places and businesses. Join us for an afternoon and evening of drinks and nibbles following the second day at UKREiiF.
16:00 – 18:00: AG Sponsored Culture Event with LCC and WYCA at First White Cloth Hall
As a region we are a creative powerhouse, offering high-quality, diverse culture in all forms across our towns and cities. We have placed culture and creativity at the heart of both our economic and community recovery with exciting milestones such as Leeds 2023 and the Bradford 2025 UK City of Culture Bid to look towards.
Join Mayor Tracy Brabin and Tom Riordan CBE, Chief Executive of Leeds City Council to celebrate all things culture in our region and find out more about the West Yorkshire Culture Collective programme.
19:00 – 21:00: Northern Powerhouse Dinner with Northern Powerhouse Partnership
Addleshaw Goddard and the Northern Powerhouse Partnership host an invitation only roundtable dinner to discuss the opportunities, benefits and challenges presented by the Government's Levelling Up agenda. Planned to align with the UK REiiF fringe programme, we are inviting a small group of senior public and private sector contacts for this discussion and networking dinner.
19th MAY
11:00 – 13:00: Transport Led Growth Roundtable
Addleshaw Goddard's Transport Team would be delighted if you could join this discussion examining the key drivers for transport-led growth in the UK. Bringing together expects from across the Transport Sector, our focus will be on regeneration and new infrastructure projects and the opportunities coming out of the Levelling Up agenda.
14:00 – 16:00: Sustainable Hotels Lunch
A joint event with the Energy & Environment Alliance.
If you would like to register for any of these events or for more information about Addleshaw Goddard Fringe Programme at UK REiiF, please contact: jennifer.ellis@addleshawgoddard.com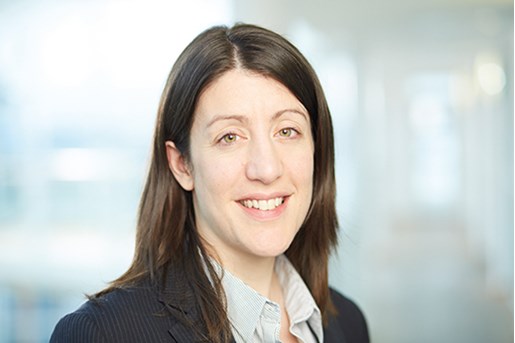 Anna Heaton
Partner, Real Estate and Co-head of Transport
United Kingdom
View profile