On 26 October 2022 the House of Lords published an amended Procurement Bill
---
*Update 30 November 2022: As expected, further amendments have been approved and we expect a further amended Bill to come out in the next week. On an initial read, there are some welcome amendments here, in particular for utilities – we are analysing these changes and will release a further update shortly. See here >
We expect there to be further and more significant changes as the Bill goes through the Commons. In advance of this, there has been ongoing consultation between the government and stakeholders, including through public surveys (see our Latest Development section on the Procurement Reform Hub). Authorities, utilities and suppliers may want to review current progress of the Bill to identify where changes have and have not been made and – most importantly – where they may want to influence the future passage of the Bill.
Some may have hoped for greater change. Our previous articles explore opportunities for greater clarity, flexibility and commerciality, and which remain opportunities. Indeed, there is a measure of uncertainty in the Bill, including where there will be further Regulations (for example, the information requirements in Section 88). Other areas appear to be left wanting for clarification - what will need to be included in an "assessment summary" at the end of the procurement process as per Section 47(4)? It is unclear whether it requires a summary only or will also include underlying information and documentation to show the reasons for the scores awarded to such tenders. These are critical areas where possible interpretations of the current drafting are causing concern.
With that being said, there are some notable changes, which we have summarised below:
What has changed?


Contracting authorities are required to 'have regard' to the National Procurement Policy Statement (NPPS). Failing to do so appeared to give rise to a possible claim under the Procurement Bill, creating another risk to the successful award of a public contract. This would have resulted in a significant further burden for contracting authorities to protect against this, given the breadth and guidance-orientated nature of the NPPS. A new clause added to the draft Bill clarifies that the duty to have regard to the NPPS is not enforceable under the Procurement Bill. It should be noted, however, that non-compliance with the Statement may still be actionable via judicial review.

A further welcome update is a clarification that a voluntary standstill period can be no less than eight working days, closing a loophole. As originally published, the Bill allowed a contracting authority to voluntarily set a (short) standstill period for a certain contract awards and modifications. Once this short period had passed, the contract / modification could then be entered into and the post-contractual remedy of set aside (ineffectiveness in old money) was no longer available.

Frameworks for light touch contracts are no longer limited in length. It remains to be seen how impactful this change could be as what services fall within the definition of "light touch" is something that will need to be defined in secondary legislation.

Transparency appears to drive a number of changes:

There is now an obligation to publish a notice if a contracting authority engages in preliminary market engagement. The concept of 'preliminary market engagement' is broad and appears to cover such things as liaising with advisors, e.g., to prepare the terms of contract. If a contracting authority chooses not to publish a notice, it must provide reasons why in the contract notice. It is unclear what constitutes a valid reason but, in our view, this is less important than the obligation to ensure a level playing field in the competition and "reasons" should be given a broad meaning.
The updated Bill now requires contracting authorities to notify a bidder of their intention to disregard a bid or exclude a bidder where the underlying cause is an associated person or subcontractor. There is no change in that contracting authorities must allow a bidder to replace an associated person or subcontractor before disregarding a bid, but the additional burden of notifying the bidder of the 'ultimatum' could make it more difficult for contracting authorities to deal with difficult and evasive bidders. In our view, this is a less clean and ultimately slower way to manage rejection of tenders from procurement processes.

Finally, in our view, some changes are undesirable. One such change relating to setting and applying requirements comes in a number of parts and is set out in sections 18(2)(a), 18(5) and 19(6) (together with section 20(5) and (6)):

The contracting authority must detail the goods, services or works required and be satisfied that the requirements are sufficiently clear and specific.
There is a precondition for any tender being identified as the most economically advantageous tender – it must "satisfy the contracting authority's requirements".
Where this is not satisfied, a tender cannot be considered for an award of a contract.

The intention appears to be to ensure contracting authorities are clear on what constitutes the fundamental subject matter of a procurement. However, the new drafting appears to conflate "requirements" with the concept of "minimum requirements" which exists in the negotiated procedure under the Public Contracts Regulations 2015. This may create problems. Current practice is that contract notices are often deliberately vague (whilst being 'specific enough') for a number of practical reasons. There is also no common practice of going back to the contract notice to ensure everything included in there is satisfied by a tender: whether a tender is acceptable is often judged by reference to the wider procurement documents, such as the ITT. Contracting authorities will need to be more careful in how they draft contract notices if these changes are adopted. We predict that this would lead to narrowly drawn contract notices and a much higher volume of failed procurements. Our preference would be to revert to the earlier drafting.
What happens next?
The Bill will shortly enter the report stage in the House of Lords, where members will have an opportunity to make further amendments. Assuming the Bill then passes its final reading in the House of Lords, it will then progress to the House of Commons, where MPs will have the opportunity to debate the contents and make further amendments (as well as reject amendments made in the Lords). The Bill will then be voted on by MPs before receiving Royal Assent and passing into law.
The latest communication from the Cabinet Office is that the Bill will not come into force until late 2023.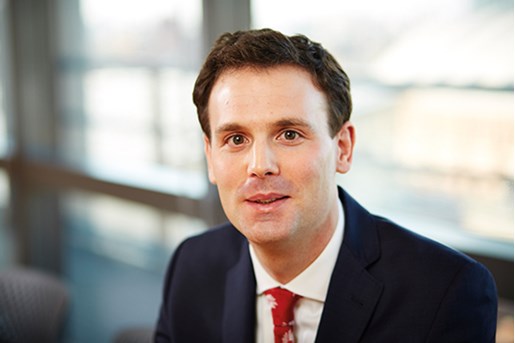 Michael Rainey
Partner, Commercial United Kingdom
View profile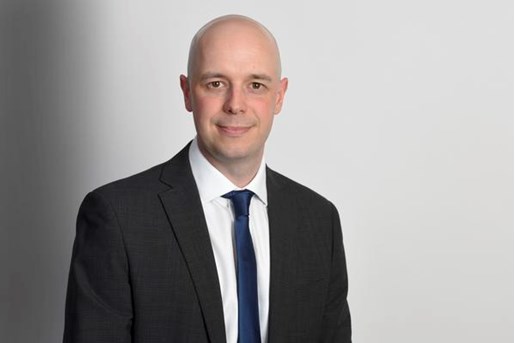 Ryan Geldart
Legal Director, Commercial Disputes Leeds
View profile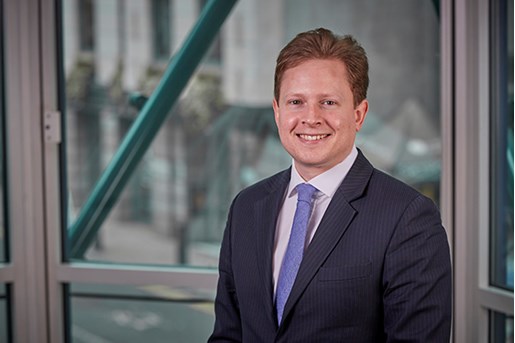 Jack Doukov-Eustice
Managing Associate, Commercial
London, UK
View profile