HEADLINE SUMMARY
---
The victim of alleged cryptocurrency fraud was granted permission by the court to serve proceedings on a number of unidentified defendants, by "airdropping" non-fungible tokens (NFTs) into the defendant's blockchain wallet addresses, in addition to effecting service by email.
D'ALOIA V PERSONS UKNOWN & OTHERS [2022] EWHC 1723 (CH)
FACTUAL BACKGROUND
The claimant ( C) fell victim to an alleged scam inducing him to transfer approximately 2.1 million USDT and 230,000 USDC (two forms of cryptocurrency) to 'persons unknown.' The persons unknown were operating behind an illegitimate website, 'www.tda-finan.com', which mis-used the logo of a legitimate US-regulated business, in an attempt to represent that the two were connected. C's deposits were made into two digital wallets, the addresses for which were recorded on the web platform associated with "tda-finan.com". After C's open trades were closed, he submitted a withdrawal request, but realised his account was blocked. Subsequently, he had a number of email communications with the email address 'tda@58mal.com.'
C sought injunctive relief and permission to serve proceedings on the defendants (persons unknown) by alternative means, both by email and NFT.
NFTs are unique identifiers for digital assets, which are recorded on a digital ledger (the "blockchain"). NFTs cannot be copied, and have unique metadata that allows them to be distinguished from each other (and can be verified via the blockchain). Service by NFT would consist of transferring documents into the tda-finan wallets of the defendants, who sat behind the tda-finan website.
KEY LEGAL POINTS
Permission to serve by alternative means: The court was satisfied that it was appropriate to allow service by NFT, in addition to service by email, on the grounds it was 'likely to lead to greater prospect of those who are behind the tda-finan website being put on notice of the making of this order, and the commencement of these proceedings.' However, the court did not consider that it was appropriate to make an order to serve by NFT without also serving by email.
COMMENTARY
The decision in D'Aloia demonstrates the English courts' readiness to embrace modern technologies, particularly in assisting victims of alleged cryptocurrency fraud where it is possible for a claimant to identify a relevant cryptocurrency wallet address, but not possible to identify the defendant(s) behind that address. This may act as a wake-up call in the digital asset space, and prompt crypto exchanges to invest more heavily in compliance and security infrastructure to seek to prevent such fraud occurring. It may also act as a deterrent for would-be perpetrators of crypto crime, who (arguably) can no longer hide behind such exchanges to evade being served with legal proceedings.
This could be the start of a more mainstream acceptance of NFTs as a viable tool of commerce and law, and may subsequently invite the use of blockchain technology elsewhere in dispute resolution, such as disclosure, e-signatures and document exchange. However, it remains to be tested in court whether permission for service by NFT alone (without also requiring another form of service) would be granted - something worth keeping an eye on.
For our overview article – Crypto Assets Case Law – How Far Have We Come? Click here.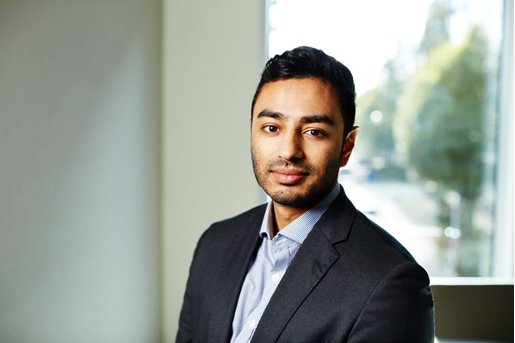 Anouj Patel
Associate, Commercial Disputes
Leeds, UK
View profile