Credit Information market study interim report and discussion paper
---
BACKGROUND
The Financial Conduct Authority (FCA) has recently published the long awaited Interim Report and Discussion Paper on its market study on credit information. Although the project was launched over three years ago (June 2019) work on it was delayed due to the COVID-19 pandemic.
The market study was launched because of the FCA's concerns about the coverage and quality of credit information, the effectiveness of competition between credit reference agencies (CRAs), and the extent of consumer engagement. The Woolard Review (published in February 2021) also highlighted concerns in this area and recommended that the FCA conduct a review of how forbearance is reflected in credit information and how this affects decisions made by lenders and consumers.
The interim report sets out a range of proposals to tackle the issues identified in the market. However, as it is only an interim report and a discussion paper, the proposals can only be viewed as the FCA's direction of travel at this stage as any new rules, guidance or industry agreements are not likely to be made before 2024.
The FCA is seeking feedback on its findings and proposed remedies by 24 February 2023. It plans to publish a final report in 2023 Q3, with a Consultation Paper to follow if it decides to progress with new rules.
SUMMARY
It is clear from the paper that the FCA plans to make significant changes in this sector which will first and foremost be industry led on a voluntary basis, supported by new FCA rules. The FCA believes that this combined approach could help to improve the quality and coverage of credit information, deliver better outcomes for firms and consumers while improving consumer understanding and engagement.
These proposed changes include:
requiring FSMA regulated data contributors to report certain data to 'designated credit reference agencies' to improve credit information coverage;
establishing a common data-reporting format for lenders and CRAs, to improve consistency of credit information;
requirements setting clear expectations on lenders to ensure accuracy of the data they submit and correct errors promptly across designated CRAs;
simplifying ways for consumers to access their credit file and dispute any inaccurate information held about them;
introducing a challenger credit reference agency to enhance competition;
reviewing the principles of data access, and potential enhancements to the way data is shared and more timely reporting; and
establishing a new body with a broader remit to improve work currently done by the Steering Committee on Reciprocity.
The final package of remedies will nevertheless depend on stakeholder feedback.
WHAT IS CREDIT INFORMATION?
The FCA explains that credit information is information that gives insight into an individual's financial standing. It can affect consumers' access to a range of financial services (including mortgages, loans and credit cards) and in some cases the price they pay for them. It is quite key information as it underpins many lender decisions, supports responsible lending and helps to reduce financial crime.
The market study looked at how the sector is working now and how it may develop in the future, focusing mainly on: 
purpose, quality and accessibility of credit information;
market structure, business models and competition; and
consumers' engagement and behaviour.
FCA FINDINGS
The FCA found that although the credit information sector works well in some ways, there are aspects of the market causing concern, for example:
outdated governance arrangements that are slow to respond to emerging issues in a co ordinated way, and which hinder improvements to the credit reporting framework;
difficulties in switching between CRAs and high barriers to entry; and
whilst consumers have a high awareness of credit information, their understanding of it is relatively low. It can be difficult for individuals to access their credit information through the statutory process and also dispute information.
POTENTIAL REMEDIES
To address these concerns the FCA has proposed a range of remedies which comprise of industry led changes supported by regulatory intervention. These are summarised below:
The FCA is seeking views on ways to reform industry governance arrangements known as the Steering Committee on Reciprocity (SCOR), which it believes is currently too narrow in focus and lacking in consumer and smaller CRA representation. The FCA sees this reform as a key precursor to many of the other potential remedies it is proposing and envisages that it would be implemented through voluntary industry arrangements.
As proposed, this reform (the cost of which will invariably be borne by industry both initially and on an ongoing basis), will feature greater regulatory oversight particularly into decisions around how credit information is used going forward. However, it would create an opportunity for smaller CRAs, consumer groups and even smaller lenders to play a vital role in developing a new (or significantly reformed) credit reporting framework and governance body.

The FCA is also seeking views on the extent to which it is crucial to deliver higher quality and more comprehensive credit information and, if so, how. Some of the potential options highlighted include:

New FCA rules around data reporting to improve the coverage of credit information. These new rules would require FSMA regulated data contributors (such as lenders) to share credit information with certain 'designated' CRAs. The FCA is likely to designate who these CRAs should be.
A common data reporting format for lenders and CRAs, to improve consistency of credit information, and granularity of credit information held by designated CRAs, both to help firms assess risk more effectively and ensure fairer consumer outcomes.
New FCA rules requiring firms to correct errors and report satisfied CCJs to the courts to help improve accuracy.

Any mandatory reporting requirement would apply to lenders (both credit and mortgage) and would involve lenders sharing credit information with a larger number of CRAs than at present. This could have cost implications for firms especially smaller firms where they do not currently share credit information across multiple CRAs. It could also have cost implications for the designated CRAs who may incur initial set-up costs to ingest data from new contributors. It is not clear yet from the FCA paper how this proposal would work, for example the scope of such a requirement, what information should be shared and with whom, or how such a requirement would interact with existing industry arrangements and legislative requirements such as data protection.
A common data-reporting format is likely to include the introduction of more granular arrangement flags or range of separate flags to identify consumers in different types of collective debt solutions or other initiatives. This might have operational implications for firms (for example in relation to future decisioning processes and impairment models) which the FCA would need to consider further before confirming the details of its final remedies.
The FCA recognises that these measures raise complex issues, for example, it could potentially strengthen the competitive position of designated CRAs, leading to adverse implications for non-designated CRAs.

The FCA is seeking views on several measures aimed at promoting competition and innovation and support new market entry. These include reviewing the continuing relevance and appropriateness of the principle of data access as currently determined by the principle of reciprocity; enhancing the way current account turnover data is shared and accessed; and mandating more timely reporting of key data to facilitate a more accurate and up-to-date view of consumers' existing credit commitments.
It is not clear from the FCA paper what this key data should be, nor the regularity of reporting. However these proposals could result in significant challenges (with cost implications) for lenders, associated with moving to more frequent and timely reporting to CRAs. We hope the FCA would consider the differences in products and take a proportionate approach, for example whilst there may be benefit in more frequent and timely reporting of high-cost short term credit products, it might not be so crucial for mortgage products with different repayment terms.

The FCA set out some potential measures that could help consumers to access and dispute credit information. These include new rules that would require prominent signposting to the availability of credit information, the setting up of a single consumer portal streamlines access to credit information, the data dispute process (for consumers to correct wrong information) and record potentially vulnerability markers on their credit files.
If these proposals go ahead, CRAs would have to more prominently signpost customers to the availability of free credit information through the statutory process. The setting up of a single consumer portal by designated CRAs is not without its cost implications as these firms would incur development costs such as IT build costs, ongoing maintenance and potential compliance costs in relation to ongoing legislative and regulatory change. It would also require collaboration from the designated CRAs on an appropriate mechanism for the single consumer portal and as the FCA recognises, may raise questions around data protection and security.
NEXT STEPS
The FCA is proposing to phase in these remedies over the next 3 years. Its first priority will be to obtain industry agreement to the proposals around improving governance. Once the new governance arrangements are in place, the FCA would move to the next stage which would be to agree a three-year agenda of work necessary to deliver the other proposed remedies.
Responses to the FCA paper can be sent via email to the FCA at CreditInformationMarketStudy@fca.org.uk by 24 February 2023.
If you have any queries, please pick up with any member of our team.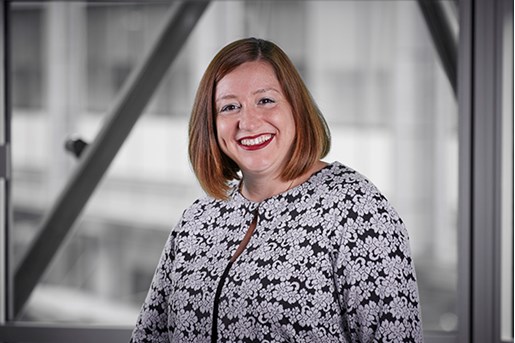 Clare Hughes
Partner, Financial Regulation
London, UK
View profile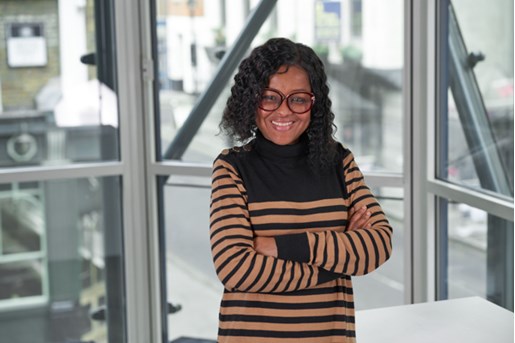 Ruby Adesuyi
Compliance Manager, Financial Regulation
London
View profile