Disability History Month runs from 16 November to 16 December 2022. For our third week of articles that spotlight disability issues, we focus on Long Covid.
---
In August 2021, my colleague Hannah Watt looked at whether Long Covid should be treated as a disability under the Equality Act 2010 (the "Equality Act") – read more here.
As the long-term effects of Long Covid become clearer and further research is carried out into the significant impact it has on those affected by it, we take a look at what practical steps an employer should take to both support their employees and safeguard themselves from any potential disability discrimination claims.
Background
Under the Equality Act, a disability is a physical or mental impairment that has a 'long-term and substantial adverse effect' on a person's ability to do normal day-to-day activities. In this context, 'long-term' means either (i) it has affected them or is likely to affect them for at least a year; or (ii) it's likely to last for the rest of their life, and 'substantial adverse effect' means that the condition will have more than a minor or trivial impact on their ability to carry out day-to-day activities.
After the Equality and Human Rights Commission caused a stir by stating that it did not recommend that Long Covid be treated as a disability, it subsequently published a statement clarifying its position on the matter. It now recommends that if a person's Long Covid symptoms met the statutory definition above, they could be a disabled person under the Equality Act.
What is Long Covid?
Long Covid is the name given to various ongoing symptoms caused by catching Coronavirus. Those symptoms can last months and, as we now know, years. Typical symptoms include: fatigue, breathlessness, cognitive impairment or 'brain fog', fever, palpitations, insomnia and joint pain.
Burke v Turning Point Scotland
In July of this year, an employment tribunal ruled that an employee who was suffering with Long Covid was disabled under the Equality Act and therefore should be afforded the same protection given to others who are discriminated against because of a protected characteristic.
Mr Burke was employed as a caretaker by the charity Turning Point from April 2001. After catching Covid in November 2020, his symptoms continued and included severe headaches and fatigue, joint pain, and insomnia. His symptoms meant he could not undertake ordinary household tasks and he struggled to stand for long periods. Mr Burke's symptoms continued to affect his ability to work and he was unable to return to his position. Mr Burke was dismissed on the grounds of ill health in August 2021 and he subsequently raised a claim alleging disability discrimination. At a Preliminary Hearing, the tribunal found Mr Burke to be a reliable witness and not one that was exaggerating his symptoms. They concluded that Mr Burke's symptoms met the definition of disability.
Quinn v Sense Scotland
Disability was not found in Quinn v Sense Scotland. In this case, Mrs Quinn was employed as Head of People at Sense Scotland from December 2019 and caught Coronavirus in July 2021. Her symptoms included fatigue, severe headaches, brain fog and joint pain. She was dismissed from her role on 27 July 2021 and was subsequently diagnosed with Long Covid in September 2021. Mrs Quinn thereafter raised a number of claims in the Employment Tribunal, including a claim for disability discrimination.
The tribunal was tasked with deciding whether Mrs Quinn was 'disabled' at the relevant time, i.e. the time of her dismissal. Mrs Quinn argued that Coronavirus and Long Covid are part of the same condition and that a person suffering from Coronavirus could and should be expected to suffer from Long Covid.
The tribunal found that Mrs Quinn was not disabled at the time of her dismissal. Although she did go on to suffer from Long Covid, the possibility of this happening at the time of her dismissal was low, with the majority of people who caught Coronavirus recovering fully within 12 months.
Even where someone has been diagnosed with Long Covid, this does not automatically mean they will be considered disabled under the Equality Act and consideration has to be given to the effect of the individual's symptoms at the time of the alleged discriminatory act. Each case will turn on its own facts and it is important that employers carefully consider the individual circumstances and medical evidence available.
Advice for Employers
As we continue to learn more about the impact of Long Covid, here are our top tips for employers:
Communication is Key: Employers should make sure that any employee suffering from Long Covid is aware of any support the employer has to offer. Where appropriate, an Occupational Health Assessment should be sought to better understand the severity of the symptoms and what impact they are having on the employee's day-to-day life and ability to carry out their role.
Adjustments: Employers should consider making reasonable adjustments. As a cautionary measure, it may be advisable for employers to consider Long Covid as a disability and act accordingly. Where reasonable adjustments can be put in place, this will not only support the employee, but might also reduce the costs and impact associated with an employee being absent due to illness.
Training and Policies: Managers should be provided with training on dealing with the issues surrounding Long Covid, and relevant policies, such as Sickness, Absence Management and Equal Opportunities policies, should be kept up to date to ensure that they are fit for purpose.
It is important that employers consider each employee's situation individually and take appropriate steps to support any employee who may be suffering from Long Covid. As my colleague Hannah noted in her article, taking this pragmatic and flexible approach will likely benefit all parties.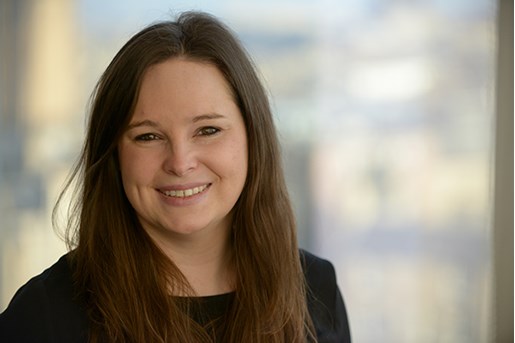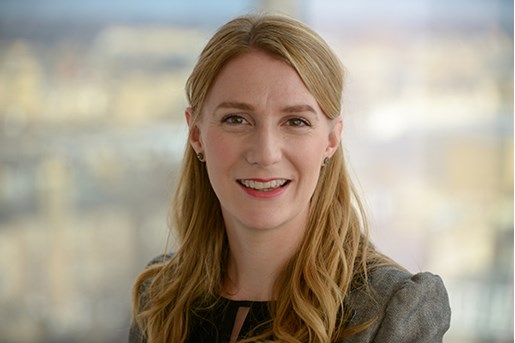 Kelly Brown
Legal Director, Employment
Edinburgh, UK
View profile