Disability Awareness Day takes place this year on the 12th of September. As part of our focus on this day, we will be looking at recent cases and issues relating to disability discrimination.
---
In this second week of our focus, we are looking at whether 'long Covid' is protected as a disability under the Equality Act 2010.
WHAT IS 'LONG COVID'?
The National Institute for Health and Care Excellence (NICE) has defined 'long Covid' – or 'Post-Covid 19 Syndrome' – as 'signs and symptoms that develop during or after an infection consistent with Covid-19, which continue for more than 12 weeks and are not explained by an alternative diagnosis. It usually presents with clusters of symptoms, often overlapping, which can fluctuate and change over time and can affect any system in the body'.
These symptoms can include, but are not limited to: a cough, breathlessness, fever, palpitations, fatigue, cognitive impairment and joint pain. Although the majority of people infected with Covid-19 recover within a 12-week timeframe, it is estimated that more than one million people in the UK are suffering with prolonged side effects. Employers will therefore be increasingly interested in how to manage this emerging phenomena within the workplace.
DOES 'LONG COVID' MEET THE DISABILITY REQUIREMENT UNDER THE EQUALITY ACT 2010?
Section 6 of the Equality Act 2010 outlines that a person has a 'disability' if they have (i) a physical or mental impairment and (ii) which has a 'substantial' and 'long-term' adverse effect on the ability to carry out normal day-to-day activities.
In the absence of any Employment Tribunal ruling and the evolving nature of Covid-19, there is currently no definitive answer to whether 'long Covid' satisfies the above statutory definition.
Nonetheless, an employee suffering 'long Covid' symptoms could likely demonstrate a physical or mental impairment that impacts their ability to carry out 'normal day-to-day activities'. For example, an employee suffering with breathlessness and cognitive impairment may struggle to complete day-to-day activities such as concentrating or to walking or talking as easily as they could before.
Satisfying the 'substantial' and 'long term' requirements will be a more difficult exercise for employees. Determining the 'substantial' effect of 'long Covid' will be based on the individual circumstances of the case and will depend on the severity of symptoms. Government guidance stipulates that an impairment is considered 'long term' if it is likely to last or has lasted 12 months. As it has been more than a year since the pandemic began, an employee could potentially provide evidence that 'long Covid' has effected them for this period of time. However, this remains a grey area, as medical experts remain unsure as to the average length of symptoms and their fluctuating nature.
TRADES UNION CONGRESS AND ACAS: RESPONSES TO UNCERTAINTY
As it stands, whether 'long Covid' will meet the threshold of a disability will be determined by Employment Tribunals looking at individual cases. On the back of this uncertainty, the Trades Union Congress (TUC) has called for urgent recognition of 'long Covid' as a disability and Covid-19 as an occupational disease. The TUC's justification for these reforms is that those who have 'long Covid' should be protected by the law rather than forced to go through Tribunals. The Office for National Statistics (ONS) June 2021 figures reveal that 376,000 people in the UK have reported symptoms of 'long Covid' for more than a year from initial infection. Given that this could be the tip of the iceberg in reported 'long Covid' cases, the TUC's recommendations may have a solid basis for implementation. This is an ongoing development and should be carefully watched by employers.
ACAS has also issued sickness and absence advice for employers and employees dealing with 'long Covid'. Most notably, when approaching the subject of whether it amounts to a disability, ACAS have stated that 'it is a good idea for the employer to focus on reasonable adjustments they can make rather than trying to work out if an employee's condition is a disability.' The guidance therefore doesn't answer the question directly but takes a pre-emptive and cautious approach. ACAS appears, indirectly, to consider 'long Covid' as a disability by implication with its focus on reasonable adjustments.
ADVICE FOR EMPLOYERS
If an employee is able to claim that 'long Covid' amounts to a disability under section 6 of the Equality Act, employers who do not handle these cases correctly leave themselves open to potential claims of discrimination and, potentially, unfair dismissal. There are a number of steps that employers can take to protect themselves:
Employers should be conscious of the proposals for the Equality Act to include 'long Covid' as a disability. If the TUC's recommendations are implemented, employers will have to ensure that workplace practices are compliant with equality legislation and don't put those with 'long Covid' at a particular disadvantage. Moreover, potential recognition of Covid-19 as an occupational disease will mean that employers should ensure they have robust Covid-19 health and safety practices to prevent transmission of the virus.
Employers should err on the side of caution when dealing with employees suffering with 'long Covid'. In line with the ACAS guidance, employers should make reasonable adjustments to facilitate an employee's continued employment. These adjustments may include a phased return to work, adjustments to duties or discussing what they want to tell others at work about their illness. Good practice would be for employers to make reasonable adjustments to protect themselves against potential disability discrimination claims, and to support employees through any uncertainty with the impact of 'long Covid'.
Given the uniqueness and constant developments surrounding Covid-19, it would be logical for employers to treat those with 'long Covid' as potentially disabled and to take appropriate advice on supporting that employee. Taking this pragmatic and flexible approach will encourage an easier return to the workplace.
If you need any support or advice in this area, please contact:
Hannah Watt, Paralegal at Hannah.Watt@addleshawgoddard.com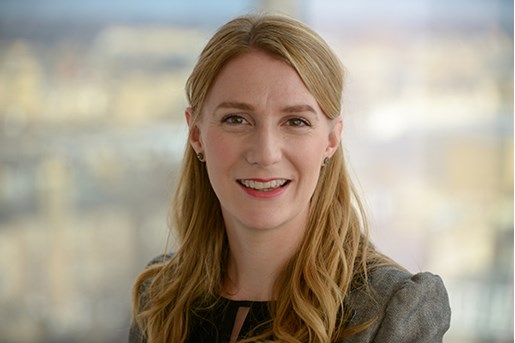 Kelly Brown
Managing Associate, Employment
Edinburgh, UK
View profile