WELCOME TO THE October EDITION OF ADDLESHAW GODDARD'S AFRICA BUSINESS GROUP NEWSLETTER
---
Africa has seen a huge increase in the use of digital currencies, with Kenya, South Africa and Nigeria all currently in the top 10 in the world for adoption. In June, the Central African Republic became only the second country in the world (behind El Salvador) to adopt Bitcoin as legal tender. Why? Well, in addition to economic stagnation, debt crises and political instability which have resulted in weak fiat currencies ravaged by inflation, African economies have historically been beset by a lack of financial infrastructure and access to individual financial independence. Cryptocurrencies seek to address all of these issues and, as a consequence, have gained increasing acceptance among a large proportion of the low income population that was previously financially marginalised.
On a broader (business) level, it is widely thought that Africa will lead the world in capitalising on blockchain technology before the end of the decade. The adoption of blockchain across the continent has precipitated a huge swell in the African fintech scene. The distributed ledger technology behind blockchain has created new possibilities for transparent, decentralised and fraud-proof solutions – all of which had previously provided barriers to entry and success in large parts of the continent.
There are, as ever, significant hurdles to overcome before digital assets and blockchain technology can be fully embraced and embedded across Africa, chief among them being connectivity and regulation, but these are being addressed and provide significant opportunities for African businesses.
News Articles
Binance exited the country's crypto futures market almost a year ago. Binance futures hit $5.90 trillion in Q2 2022.

Binance, the world's largest cryptocurrency exchange, has relaunched crypto futures in South Africa, which is one of Africa's largest economies.

The crypto market is revamping after a slump that saw investors suffer billions of dollars in losses.

Market or financial research institutions estimate that the number of crypto owners in East Africa currently is almost 12 million.

Nigeria has clinched the top ahead of Kenya in crypto adoption in Africa, pushing Kenya to second place on the list with the adoption score of 0.521 as against Kenya's 0.397.

Nigeria gained 100.39 per cent from 0.26 index score in 2021 while Kenya gained 41.79 per cent from an index score of 0.28 in 0.507, according to Chain analysis both nations have improved significantly in their adoption, taking Nigeria 11th and Kenya now 19th at the rank with the index score of 0.28 last year.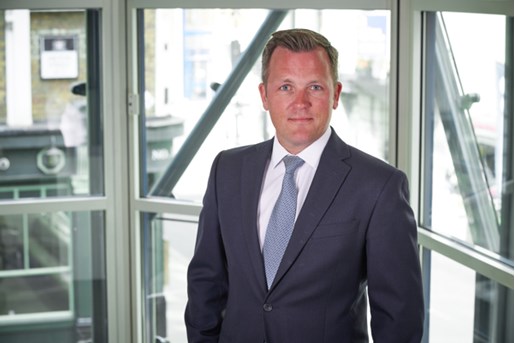 Paul Ferguson
Partner, Commercial Disputes
London
View profile