Here is your monthly round-up of the key transport developments in October 2021
---
Autumn Budget
A Treasury publication sets out the Autumn 2021 Budget in full. It includes a commitment of £6.1 billion to support the policies and strategy set out in the Transport Decarbonisation Plan.
HM Treasury, 27 October 2021
---
Aviation
The instrument amends the 80:20 airport slot usage rule to cover the "Winter 2021" season as a result of the persistent reduction in air traffic resulting from the impact of the COVID-19 pandemic.
A Treasury publication outlines the responses to its consultation on reforms to air passenger duty (APD). The government has decided to proceed with the introduction of a new reduced domestic band and will implement the reforms via the Finance Bill 2022 from 1 April 2023.
HM Treasury, 27 October 2021
The Department for Transport and the Civil Aviation Authority will convene a task force to work with industry to develop and publish electronic conspicuity (EC) specifications to enable interoperability between airspace users.
Department for Transport and Civil Aviation Authority, 26 October 2021
A Transport Scotland consultation seeks responses on how to achieve its vision for aviation. It covers: the transition to low and zero emission aviation, Scotland's international connectivity, Scotland's domestic connectivity, and air freight. Consultation ends: 21 January 2022.
Scottish Government, 18 October 2021
Scots Law
---
Decarbonisation
We have published The Road to Net Zero – On Track? which is an update to the first Road to Net Zero report we published in January 2020. We look closely at the progress made over the last 18 months, during a very challenging period for everyone, and the distinct shift towards a more collaborative cross-sector approach towards reaching stretching carbon-zero targets. As we move into November, with Glasgow hosting COP26, all eyes will be on Scotland. We have highlighted some of the really positive, innovative projects our Scottish clients have been delivering, that lead the way in carbon reduction on a global scale.
---
Electric Vehicles
A document setting out how the Welsh Government intends to implement its electric vehicle charging strategy including with reference to total charging provision, quality outcomes, and localised benefits.
Welsh Government, 26 October 2021
This report sets out the work the government has undertaken under Part 2 of the AEVA, relating to charging of electric vehicles, plus future work planned.
Department for Transport & Office for Zero Emission Vehicles, 19 October 2021
---
Logistics
The Transport Committee is interested in receiving written evidence that addresses road freight. The Committee's objectives are to explore the immediate and systemic challenges to the effective operation of the road freight supply chain and to assess the effectiveness of the Government's policies to meet them. Consultation ends: 19 November 2021.
UK Parliament, 27 October 2021
---
Rail Network
A Department for Transport guidance document regarding the £500 million government pledge to deliver its manifesto commitment and start reopening lines and stations. The focus now is on realising these schemes in order to regenerate local economies and improve access to jobs, homes and education. Funding is split into three categories: the ideas fund; advanced proposals; and proposals for new stations and the restoration of old station sites.
Department for Transport, 27 October 2021
Following analysis of the options to improve train performance in the Manchester area by altering the north of England rail timetable, and informed by the consultation feedback and further detailed work, the Manchester Recovery Task Force recommends that Option B+, an enhanced variation of Option B that was presented in the consultation, will form the basis of a new timetable structure.
Manchester Recovery Task Force, Department for Transport, 12 October 2021
---
Ports
An HMRC publication outlines to freeports, and others with an interest in the freeport tax site designation process, on the Government's process to assess information provided on tax sites and to designate specific freeport tax sites.
HMRC, 27 October 2021
---
Shipping
This instrument implements changes that have been made to the International Convention for the Prevention of Pollution from Ships 1973 ("MARPOL") which are designed to control sulphur oxide ("SOx") and nitrogen oxide ("NOx") emissions from ships. In force: 22 October 2021.
Explanatory Memorandum
The Government will finalise the Regulations with a view to bringing them into force in summer 2022.
Maritime and Coastguard Agency, 25 October 2021
A Maritime and Coastguard Agency publication sets out the responses to its consultation on the proposed Merchant Shipping and Fishing Vessels (Entry into Enclosed Spaces) Regulations 2021, which would replace the Merchant Shipping (Entry into Dangerous Spaces) Regulations 1988, to extend to fishing vessels and incorporate safety of life at sea amendments.
Maritime and Coastguard Agency, 12 October 2021
---
Space
The Scottish Space Strategy sets out plans to develop a network of satellite launch sites, pursue green technologies and build on existing strengths in data analysis and research.
Scottish Government, 20 October 2021
Scots Law
A call for evidence seeks views on orbital liability limits and alternatives to traditional third-party liability insurance. Consultation ends: 3 December 2021.
UK Space Agency, 22 October 2021
---
Transport Projects
Updated Department for Transport interim guidance as part of the TAG environmental impact appraisal, on forthcoming changes to carbon values, updated to reflect latest BEIS carbon values published in September 2021. An updated version of appraisal software TUBA will be made available as soon as possible. All relevant workbook and guidance updates will become definitive in November 2021. TAG users are advised to adopt the latest carbon values in all relevant analysis as soon as possible.
Department for Transport, 11 October 2021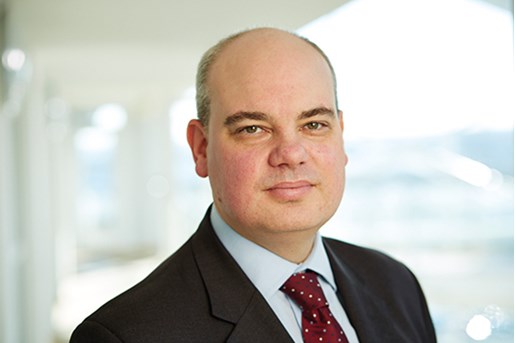 Paul Hirst
Partner, Infrastructure Projects and Co-head of Transport
United Kingdom
View profile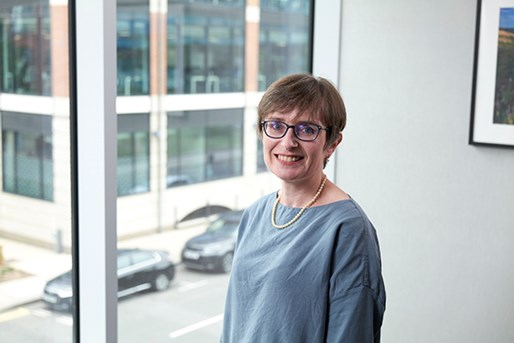 Anna Sweeney
Principal Knowledge Lawyer, Projects & Infrastructure Leeds
View profile