This month we look at the Williams-Shapps Plan for Rail, the Bus Service Improvement Plans guidance, the latest Countdown to Carbon Zero interview and even when does a car become a phone?
---
Aviation
An Act to make provision about airspace change proposals, about the licensing regime for air traffic services under Part 1 of the Transport Act 2000 and about airport slot allocation, to confer police powers relating to unmanned aircraft and requirements in Air Navigation Orders and to provide for fixed penalties for certain offences relating to unmanned aircraft.
Look out for an article from us on the unmanned aircraft (drone) requirements shortly.
A House of Commons Transport Committee publication provides the Government's Response to a report on the impact of the coronavirus pandemic on the aviation sector. The Government states that it fully recognises the incredibly challenging times facing the air transport sector and notes that it has been working with the industry to facilitate a return to international travel without compromising public health.
Bus
Department for Transport guidance looking at how local transport authorities and bus operators can work together to develop a bus service improvement plan.
COVID-19
Department for Transport guidance explaining passenger rights, responsibilities and reasonable expectations for travel from 17 May 2021 while COVID-19 measures remain in place.
Decarbonisation
What will it take for the UK to be carbon zero by 2050? How does the transport sector need to contribute? We talk carbon zero with transport industry experts. Over the coming months we will be releasing a series of discussions with industry experts, talking to us about the Transport Sector's biggest and most important challenge since the industrial era. The latest interview in the series is with Martin Frobisher at Network Rail, and you can access it here.
Electric Vehicles
Our latest Trends In Transport article looks at telecoms and automated/connected vehicles. It's only a matter of time before car manufacturers are caught by telecoms regulation, as the tech in electric cars become more sophisticated.
Ofgem has announced £300 million of investment for over 200 low-carbon projects across England, Scotland and Wales to help Britain move towards more electric transport and heat systems. The funding will help Ofgem install 1,800 new rapid chargepoints across Britain's motorway and trunk road network, with a further 1,750 charge points to be installed in towns and cities.
A brief by HM Revenue & Customs explains its policy concerning the VAT treatment of charging of electric vehicles, when using charging points situated in various public places.
HS2
A Department for Transport consultation seeks opinions on specific proposals from the 2020 HS2 Land and Property Review and an additional subsequent proposal. Consultation ends: 30 June 2021.
A publication giving a summary of responses to the HS2 West Midlands to Crewe consultation, which closed in February. The full response to this consultation will be published in June.
Infrastructure
Her Majesty the Queen delivered the Queen's Speech at the State Opening of Parliament on Tuesday 11 May 2021. Transport-specific elements of the Government's new legislative programme include the High Speed Rail (Crewe - Manchester) Bill, over £27 billion of investment in motorways and A-roads, £5 billion of investment in bus and cycle routes across England, and a programme of rail investment across the North and the Midlands.
Rail Network
This month, the government published its long-awaited white paper in response to the Williams Rail Review. This article takes you through the 5 things you need to know about the white paper, known as the Williams-Shapps Plan for Rail. The full Plan for Rail can be found here.
The Government has announced investment of £401 million to upgrade railways across the UK, including £317 million of investment for Transpennine route upgrade, increased freight capacity between the Port of Southampton and Midlands, and £15 million for new stations in Exeter and Leeds.
A post-implementation consultation to gather views on the effectiveness of the interoperability regulations, to help inform any future proposals for change. Consultation ends: 12 July 2021.
A report on the Channel Tunnel Fixed Link by the European Scrutiny Committee. The report includes updates on safety cooperation and authorisation and bilateral negotiations (the operator licensing agreement, train driving licensing and safety certificate agreements) as well a response to the Committee's recommendations.
Road Network
A written statement by Rachael Maclean, the Parliamentary Under Secretary of State, on draft Regulations to introduce E10 petrol at filling stations in Great Britain and ensure the ongoing availability of E5 petrol.
Space
Satellites and rockets could launch from UK soil in 2022, with spaceports planned for Cornwall, Wales and Scotland. Developed with the UK Space Agency and the Civil Aviation Authority, new regulations laid in Parliament will mean satellites and rockets can launch from the UK for the first time.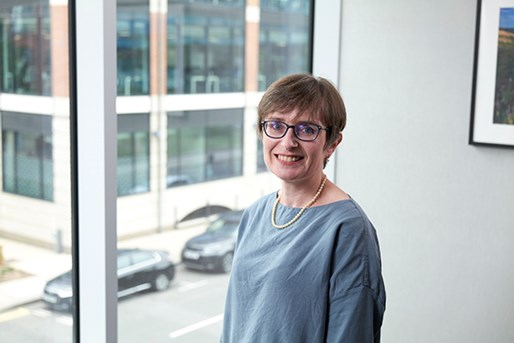 Anna Sweeney
Senior Knowledge Lawyer, Projects & Infrastructure Leeds
View profile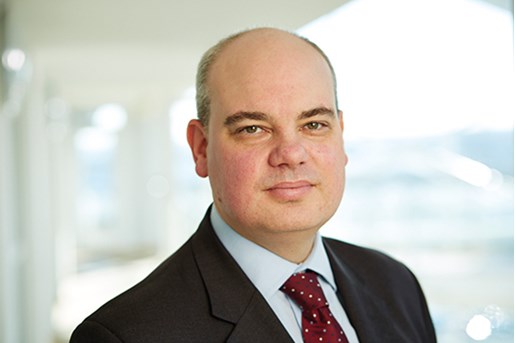 Paul Hirst
Partner, Infrastructure Projects and Co-head of Transport
United Kingdom
View profile