Bereaved families have made further calls for a public inquiry into the UK Government's response to the coronavirus pandemic amid growing concerns that lessons from earlier waves have not been learnt.
---
These concerns have been fuelled by the perceived current lack of scrutiny which is usually applied through the coroners' courts.
Prevention of Future Deaths reports
When a coroner, following an inquest, believes that action should be taken to prevent future deaths they are obliged by law to publish a Prevention of Future Deaths (PFD) report. These PFD reports are publically available at the Coroners Tribunals and Judiciary website here.
PFD reports are intended to draw attention to potential failings when avoidable deaths occur. Crucially, they are a means of preventing similar failings and deaths from occurring in the future. However, so far, a very limited number of PFD reports have been published relating to deaths from coronavirus.
The lack of PFD reports relating to coronavirus deaths is likely due to the guidance of the Chief Coroner published on 26 March 2020, which stated that coronavirus, as a cause of death, "is not a reason on its own to refer a death to a coroner". The guidance went on to explain:
"COVID-19 is a naturally occurring disease and therefore is capable of being a natural cause of death. There may of course be additional factors around the death which mean a report of death to the coroner is necessary."
Further guidance from the Chief Coroner, published 28 April 2020 and amended 1 July 2020, indicated that a coronavirus death may be reported to a coroner where the virus was contracted in a workplace, but that the coroner should not conduct an investigation unless there is reason to suspect that "culpable human failure" had contributed to that particular death.
In these circumstances, the Chief Coroner emphasised that the focus of the inquest should be to consider failures in a particular workplace or a failure of clinical care, not the merits of public policy. Though it is accepted that inquests may inevitably touch upon policy issues such as the adequate provision of PPE, the guidance reminds coroners that they are, "entitled to look into any underlying causes of death, including failures of systems or procedures at any level, but the investigation should remain an inquiry about the particular death."
Concerns of the coroners
Upon review of the PFD reports, Addleshaw Goddard found a number of instances where coroners had raised concerns that the pandemic and the public policy response had contributed to the deaths in question:
a patient who was admitted to hospital following a fall had contracted coronavirus while recovering in hospital;
an elderly woman who had, against advice, declined a hospital admission due to concerns about catching coronavirus in the hospital;
a care home resident who waited four hours for an ambulance due to short staffing and increased cleaning requirements for the ambulance service. The coroner also raised concerns that care home staff had felt unable to keep up with the frequently changing PPE requirements; and
an experienced kayaker, who got into difficulties while in the water, died after emergency services were unable to reach him in time. The coroner expressed concern that the pandemic may have caused a reduction in coastguard protection which might otherwise have saved him.
The common thread in these and other PFD reports was that otherwise avoidable deaths had occurred because healthcare workers had been diverted to other services in response to the pandemic.
Calls for a public inquiry
It therefore remains the position that an inquest is not considered to be the proper forum for scrutiny of the Government's wider response into the pandemic which in turn lends weight to increasing calls for a public inquiry to ensure that scrutiny is applied where it may otherwise be lacking with the founder of the 'Covid-19 Bereaved Families for Justice' group, Jo Goodman, telling the press:
"We believe the broader lessons – about the delayed lockdown, PPE shortages, infections in care homes and hospitals, for example – should be learned in a rapid review public inquiry."
The Government's response
In July 2020 the Prime Minister committed to establishing a public inquiry. However, the Government has yet to commit to a timetable for establishing such an inquiry. A similar stance has been taken in the devolved nations.
For the time being, Downing Street has reiterated its intention to focus on the continuing pandemic response, rather than risk diverting attention by establishing an inquiry at this stage, "for now we need to remain focused on reducing the spread of the virus, and to protect the most vulnerable in society."
If you require any further information in relation to a Public Inquiry, please contact Erin Shoesmith below.
Addleshaw Goddard's Public Inquiries team is currently instructed in the Grenfell Tower, Manchester Arena and Scottish Hospitals Inquiries.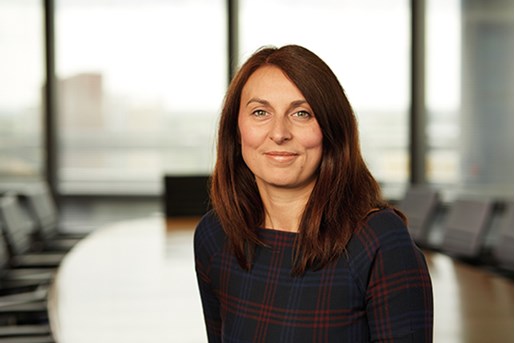 Erin Shoesmith
Partner, Health & Safety United Kingdom
View profile