At the end of April, we held a virtual roundtable with clients and practitioners from across the world to discuss learnings from a year of conducting remote investigations.
---
From this, two key themes emerged on the topic of whistleblowing.
Latest trends
Firstly, participants reported an increase in non-financial misconduct whistleblowing incidents. Whether it was due to staff feeling bullied, management issues, or reporting sexual misconduct, financial services firms were beginning to treat these matters not only as employment grievances, but also as regulatory issues that engage the Financial Conduct Authority (FCA)'s whistleblowing rules in SYSC 18 and the Prudential Regulation Authority (PRA) equivalent.
Secondly, participants had observed a reduction in whistleblowing about financial misconduct – it was thought that remote working might have contributed to such misconduct going undetected.
These factors suggest that there might be an increase in whistleblowing as staff begin to return to the office.
Clarion call or white noise?
On 24 March the FCA launched a new whistleblowing campaign, encouraging potential whistleblowers to make reports, including to the FCA directly. It has invested in support for whistleblowers and will provide them with a dedicated case manager.
The nature of whistleblowing reports varies widely. The FCA's campaign is likely to add complexity to managing whistleblowing and elevate the pressure on firms to ensure that their investigations comply with both SYSC 18 and the Employment Rights Act 1996.
Meanwhile, the EU's new Whistleblowing Directive is not binding in the UK following the UK's departure, but it will be a test of the government's commitment to keep workers' protections level with the EU.
Listening for the whistle
How should firms respond to an increase in whistleblowing? Our five key tips are:
Establish governance and reporting: review detection, logging and MI processes to support the identification and management of reports. Think carefully about who should oversee investigations, how to separate the investigation team to protect confidentiality, and the content and timing of reports to regulators.
Coordinate closely between employment and regulatory investigation teams. Whistleblowing can arise in the context of employment disputes or an employee exit, and regulatory obligations can be used as leverage in employment proceedings.
Plan structure and scope. On individual investigations, define what the investigation team will investigate and the scope of conclusions. How will any overlapping grievance allegations be dealt with? Who will assess compliance with fitness and propriety and/or conduct rules?
Give thought to evidence, documentation and legal privilege. Non-privileged communications between the whistleblowing team, witness interviews, investigation reports, regulator updates and internal reporting can become disclosable in litigation.
Assist the 'Whistleblowers' Champion'. He or she may need advice on how to discharge their duties in relation to the regulators and the whistleblower, and a record of their work.
Finally, a whistleblowing incident can feel like a resource-intensive study in stress which raises regulatory risk. However, firms can use these experiences to demonstrate strong oversight. In cases where firms handle whistleblowing thoroughly and transparently, this can help foster good relationships with the regulators.
This article was first published by UK Finance.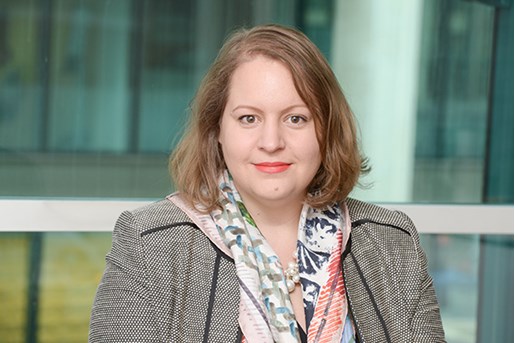 Sarah Thomas
Partner, Global Investigations
London
View profile