How do you create a market for low-carbon hydrogen from scratch?
---
The UK's Hydrogen Strategy sets out a roadmap to grow low-carbon hydrogen production and use from practically non-existent now to potentially forming 35% of UK's total energy supply by 2050.
THE GOOD
It's no easy task and a lot of thought has clearly gone into the Strategy. It looks at the whole hydrogen value chain: production, end use, infrastructure, how to create a market, the international picture. It has a set of Principles that will guide future policy decisions and government action, so investors and users have clarity on future policy direction. (Although one is "Keeping options open, adapting as the market develops" so maybe there's only so much clarity they can give.)
The Government has taken a holistic whole system approach. So any decisions or actions are informed by broader objectives and plans for the UK energy system, environment, economy and society. We also now have a Roadmap out to 2030, when the Government aims to have 5GW of low carbon hydrogen production capacity (as set out in the Ten Point Plan), and beyond.
But we are starting from a very low base here. What do we even mean by low carbon hydrogen? There isn't an industry standard definition yet, but there will be as alongside the Strategy BEIS launched a Consultation on a UK Low Carbon Hydrogen Standard.
THE DISAPPOINTING
We were perhaps naively hoping for some key decisions that would massively impact and kick-start the hydrogen economy, but we can understand why these have been put off for now. The key one is whether to replace natural gas with hydrogen in heating our homes. This will now be decided in 2026, following trials of first a neighbourhood in 2023, then a village in 2025, finally in the late 2020s (tbc) a whole town. In the meantime, to meet our carbon budgets, electric heat pumps look like the way forward. By the time a decision is made, it might be too late for hydrogen to catch up.
The other major decision is whether to blend hydrogen into the gas grid so that it makes up 20% of the mix. This would stimulate demand and so encourage more production. The Government is looking at the safety case and whether blending is value for money and if so, blending could start by the end of 2023.
THE CHALLENGES
The Strategy identifies a number of challenges and how it will overcome them in order to produce and use hydrogen at scale in the UK.
Hydrogen costs more to produce than existing high carbon fuels. To bring costs down, the Strategy proposes two key interventions (there are separate consultations on each of these):

The Net Zero Hydrogen Fund, designed to provide initial co-investment for new low carbon hydrogen production, with the aim of de-risking private sector investment and reducing the lifetime costs of low carbon hydrogen projects. See Consultation on the design of the £240 million Net Zero Hydrogen Fund (NZHF);
A Hydrogen Business Model, to provide longer term revenue support to hydrogen producers to overcome the cost gap between low carbon hydrogen and higher carbon counterfactual fuels, aiming to enable producers to price hydrogen competitively and helping to bring through private sector investment in hydrogen projects. See Consultation on a Hydrogen Business Model.

Who pays for this?

We don't know how for sure yet how the Hydrogen Business Model will be funded, as further details of the revenue mechanism will be provided later this year. The business model consultation itself assumes that a similar approach will be taken to the Contract for Difference and the Green Gas Support Scheme, where there is a levy on energy suppliers to pay for the scheme, and the suppliers recover the cost of this through customer bills.

Most low-carbon hydrogen technologies are yet to be commercially demonstrated at scale. The Government's approach is to leave it to the market to come up with the most suitable technology, not specifying any particular one. The strategy takes a 'two-track approach', encouraging both 'blue hydrogen' (made from natural gas, but capturing and storing the carbon that is emitted during the process) and 'green hydrogen' (made from electrolysis of water, ideally using renewable electricity to power the process).

The Roadmap envisages the first movers in early 2020s as likely to be relatively small (up to 20MW) electrolysers closely linked with end use, e.g. at a transport depot or industrial site. By the mid-2020s there may be larger (100MW) green hydrogen projects and the first CCUS-enabled blue hydrogen production facilities in industrial clusters. However, the Government is developing further detail on its hydrogen production strategy and the twin track approach, including less developed production methods (such as nuclear), by early 2022.

The Government recognises the need to address 'first mover disadvantage' where early adopters take significant initial risks but end up 'sharing' benefits with later entrants. It will continue to work with industry and regulators in the early 2020s to identify and address regulatory barriers faced by first-of-a-kind hydrogen projects and consider changes needed to unlock hydrogen investment and deployment across the value chain. It aims to publish its initial conclusions and proposals in its next strategy update in early 2022.

This is likely to deter investments across the value chain in this nascent market, especially as the regulatory framework is complex. There are regulations relating to the environment, safety, markets, competition, planning, and specific end uses. While the early projects should be able to operate within the existing regulatory regime, new rules and regulations may be needed to help the market expand further and maintain competition, especially if hydrogen networks connect to the existing gas networks in the future, to enable blending or grid conversion for example.

The Government promises to assess regulatory barriers facing hydrogen projects and provide an update in early 2022. It needs to decide who should regulate an evolving future market for low carbon hydrogen, and how and when.

The use of hydrogen needs new networks and storage, along with integration with CCUS, gas and electricity networks.

NETWORKS

The Government expects network growth to be driven by production and demand, but believes it will be important that initial investments and later evolution of the network are achieved in a coordinated manner.

It will need to consider whether and what policy mechanisms, such as incentives or regulation, are needed to ensure that network infrastructure is developed to allow later build out and interlinkages, as well as managing or mitigating the risk of stranded assets if pipelines developed for initial projects in the 2020s are not fit for purpose in the 2030s.

The Government also needs to consider whether and how to fund hydrogen networks, which could end up being a national system or a number of regionally-based networks. It also needs to think about the types of commercial frameworks and ownership structures: will early commercial arrangements for hydrogen production and distribution stand up to scaling up the hydrogen economy in the later 2020s?

Basically more work needs to be done on this and so there will be a review of systemic hydrogen network requirements in the 2020s and beyond, using the Hydrogen Business Model consultation to seek early views.

STORAGE

Hydrogen's ability to store energy for long periods of time and in large quantities is an important part of its strategic value to a fully decarbonised energy system, and the Government envisages hydrogen storage being a key part of future network infrastructure. In fact storage may be more important for hydrogen than it is today for natural gas because there are no natural reserves of hydrogen that can be relied upon at times of high demand.

Again, the Government promises to undertake a review of systemic hydrogen storage requirements in the 2020s and beyond, including its potential role as a critical enabler for some end use sectors. The review will consider whether funding or other incentives are needed, whether further government regulation might be required to ensure that the necessary storage infrastructure is available when needed, and what form this might take.

In the meantime, the Hydrogen Business Model consultation includes specific questions on the treatment of small-scale storage within the Hydrogen Business Model, as well as on the potential need for government intervention to facilitate investment in future larger scale storage.

Developing a hydrogen economy will require overcoming the 'chicken and egg' problem of needing to develop new production and use cases in tandem and balancing supply and demand, including potentially through storage over time.

Coordinating supply and demand, particularly the sequencing and geographical location of production and end-users, will be critical. This will be driven to a large extent by the evolution of the hydrogen networks and storage infrastructure, but also wider system considerations. For instance, hydrogen producers or users in particular locations might provide valuable electricity grid balancing services.

The Strategy anticipates that industrial users will provide the most significant new demand for hydrogen by 2030 through industrial fuel switching.

Capital and revenue support for production will help to support investor confidence, but it is likely that there will still be barriers to the development of the market on the demand side. Some ways these can be mitigated are:

Carbon pricing, such as through the UK Emissions Trading Scheme (ETS) and Carbon Price Support (CPS), which send clear long-term signals that carbon will become an increasing cost for industry, thus promoting investment in low carbon technologies including hydrogen as a route to reducing these costs.
A Low Carbon Hydrogen Standard, which can help to support the demand for low carbon hydrogen by providing confidence to end users that the hydrogen purchased is a low carbon alternative to existing fuels. This could also be used to underpin international trade. See the Consultation on a UK Low Carbon Hydrogen Standard.
Sector-specific policies, such as the Renewable Transport Fuel Obligation (RTFO) in transport, the Capacity Market (CM) in the power sector, or the Industrial Energy Transformation Fund (IETF) in industry, which can also support the use of low carbon hydrogen for particular sectors.

The Government will continue to engage with industry stakeholders and monitor progress as the market grows. Specifically, it will undertake further work to understand and develop appropriate market frameworks to drive investment and deployment, considering how these should evolve over time to bring forward first-of-a-kind and nth-of-a-kind projects across the value chain, and transition to longer term competitive market frameworks. It aims to publish initial conclusions and proposals in the next strategy update in early 2022.
FILLING IN THE GAPS
So there's a lot we now know, such as the principles underpinning policy development, an outline Roadmap and the beginnings of a market framework. But the detail still needs to be filled in, like how to fund the hydrogen business model, what the production strategy will look like, and a sector development action plan. Look out for regular updates from the Government as the policy develops, with the first in early 2022.
Addleshaw Goddard are currently advising SGN on the H100 Fife project referenced in the Strategy as a case study; and Aberdeen City Council on its procurement of a strategic partner for the Aberdeen Hydrogen Hub, also mentioned in the Strategy.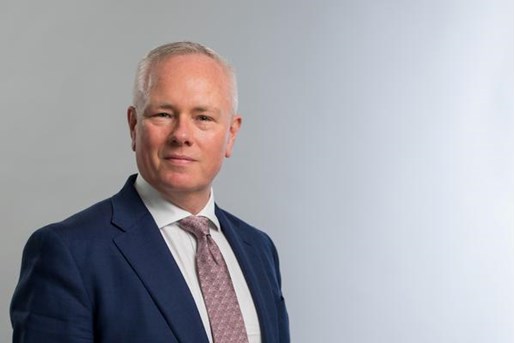 Richard Goodfellow
Head of IPE and Co-head of Energy and Utilities
United Kingdom
View profile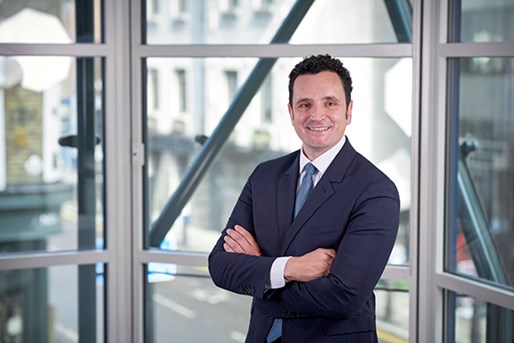 Alex Hirom
Partner, Construction, Engineering & Environmental
London
View profile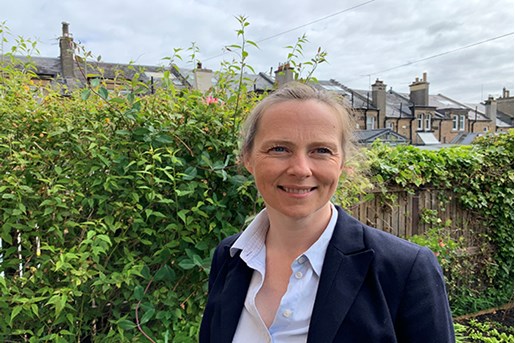 Suzanne Moir
Partner, Infrastructure, Projects and Energy
Edinburgh
View profile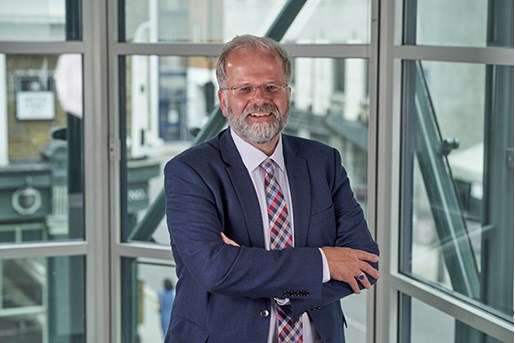 Martin Stewart-Smith
Partner, Infrastructure Projects & Energy
London, UK
View profile