Disability Awareness Day takes place this year on 12th September. As part of our focus on Disability Awareness Day, we will be looking at recent cases and issues relating to disability discrimination.
---
In this first week of our focus, we are looking at two cases: one which resulted in the Employment Tribunal awarding the second largest disability discrimination payment in history; and the second which decided whether or not employers can avoid making adjustments by relying on someone else to help. My colleague, Rhona Wallace, has written an article on the latter, which can be found here.
MR D BARROW V KELLOG BROWN & ROOT (UK) LTD
In the case of Mr D Barrow v Kellog Brown & Root (UK) Ltd (KBR), the Employment Tribunal awarded Mr Barrow £2,567,831.97 for unfair dismissal and disability discrimination. This is the second largest disability discrimination award ever made by the Employment Tribunal.
Many employment awards are subject to financial caps and it is for this reason that the Employment Tribunal is not generally known for awarding such substantial amounts. However, some claims, such as discrimination and whistleblowing, are uncapped and the Employment Tribunal does have the ability to award significant amounts of money for these types of claims. We will look at the facts of this case, the reasons as to why the award was so substantial and the lessons to be learnt by employers going forward.
FACTS
The Claimant, Mr Barrow, was Head of Programme Management at KBR, a US parented defence and government services contractor. Mr Barrow was dismissed in May 2018 after working with KBR since 1980. In 2017, Mr Barrow commenced treatment for skin itchiness and redness around his torso. One of the treatments involved taking steroids, which had a detrimental impact on Mr Barrow's mental health. The steroid treatment also caused Mr Barrow's behaviour to change. He became emotionally volatile and suffered sporadic episodes of mania.
In November 2017, Mr Barrow sent some 'defensive' emails to his manager. The following month Mr Barrow was called to a meeting and dismissed. KBR gave Mr Barrow no reason for the dismissal: he was simply told by his line manager that KBR could no longer employ him. KBR wrote to its staff members the next day and informed them that Mr Barrow had been let go for poor performance.
In January 2018, Mr Barrow was formally diagnosed with post-viral lymphoma, a rare cancer, which had been causing the skin itchiness and redness. Mr Barrow informed KBR of his diagnosis. Following this, and what has been alleged as an attempt to show that KBR had followed a fair procedure, KBR commenced a post-dated dismissal process with Mr Barrow. This process ended in May 2018, and concluded with Mr Barrow being formally dismissed. KBR cited "a breakdown in the implied term of trust and confidence." Mr Barrow subsequently brought claims against KBR for unfair dismissal, disability discrimination, harassment, victimisation and failure to make reasonable adjustments.
THE EMPLOYMENT TRIBUNAL
Mr Barrow's claims for discrimination, disability discrimination, harassment, victimisation and failure to make reasonable adjustments were successful at Tribunal. The Tribunal looked at the first dismissal in December 2017 and found that KBR had provided little to no evidence in the dismissal letter for the breakdown in trust and confidence. KBR subsequently failed to prove to the Tribunal that this breakdown was the reason for the dismissal.
The Tribunal called the second dismissal in May 2018 a 'sham'. It held that the internal process was a ruse to dismiss Mr Barrow and considered that the process was carried out to 'give the impression that the process of dismissal was fair'. In actual fact, the appeal officer was used by KBR as a messenger for a predetermined decision already made by Mr Barrow's line manager.
The Tribunal concluded that no reasonable employer would have acted in such a way, let alone in dismissing an employee who had spent so long working for the company.
Although KBR were unaware of the cancer diagnosis at the time of the December dismissal, Mr Barrow's claim for failure to make reasonable adjustments was successful, as KBR was aware of the effect of his steroid medication on his mental health. Despite this, KBR did not take this into consideration in the subsequent May dismissal process. Further, KBR cited Mr Barrow's inability to attend meetings regarding his dismissal as non-cooperation when, in actual fact, KBR was aware that Mr Barrow was going through chemotherapy at the time.
THE AWARD
The Tribunal awarded Mr Barrow £2,567,831.97 – one of the highest damages awards for discrimination and the second largest award for disability discrimination. As Mr Barrow was 60 years of age at the time of dismissal and had worked at KBR for so long, the Tribunal accepted that career-long loss should be awarded, with reductions for contingencies. The Tribunal also awarded a sum for injury to feelings and £25,000 for pain, suffering and loss of amenity.
The Tribunal assessed aggravated damages at £7,500. This is a rare type of award and was given as a direct reflection of the manner in which KBR treated Mr Barrow. In addition, the Tribunal applied an uplift for KBR's failure to comply with the ACAS code pursuant to section 207A TULRCA. In view of the high overall level of damages, this was set at 8%.
An interesting aspect of this case arose from an order for specific disclosure of documents relating to the non-payment of a bonus which Mr Barrow claimed he was entitled to. The Tribunal considered that there were difficulties in the way KBR had responded to this disclosure request and made an order that KBR produce an Affidavit of compliance.
LESSONS TO BE LEARNED FOR EMPLOYERS
This case demonstrates that discrimination awards are not subject to a cap, unlike unfair dismissal claims and most other heads of claim in the Employment Tribunal. Although the average sum awarded at the Employment Tribunal is much lower, discrimination and whistleblowing claims can lead to huge sums being awarded due to these claims being uncapped.
This case makes it clear that employers should tread carefully when looking at an employee's alleged misconduct. They should try to understand the reason for any behaviour and if they are aware of any health issues, or medication use, they should pay particular attention to understanding any side effects or any changes to an employee's conduct which could be a result of such medication or illness. Sufficient medical information should be considered on these points.
The case also highlights the importance of employers following a fair dismissal process and not predetermining the outcome. Further, employers should use any further investigations as an opportunity to fully and fairly address any matters which have subsequently been disclosed to them since any initial investigations. The use of ostensible decision makers is likely to be exposed at Tribunal, in particular, when there is a lack of independent and substantive reasoning behind the decision maker's decision. As demonstrated in this case, if an employer cannot show that it has followed a fair and open minded dismissal process, or taken the time to fully understand an employee's mitigating information, the results can be expensive.
If you need any support or advice in this area, please contact: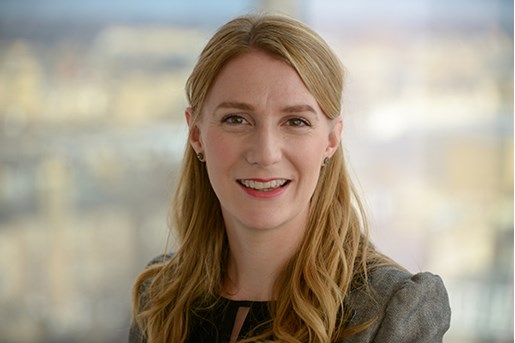 Kelly Brown
Legal Director, Employment
Edinburgh, UK
View profile