There is still a Government Advisory in operation against all non-essential international travel.
---
For those travellers who do arrive into Ireland, the Irish Government has now stated that if you are fully vaccinated and have the documents to prove that then you do not have to complete mandatory hotel quarantine when you come to Ireland. Any dependents travelling with you, including children, will also be exempted from the requirement to complete mandatory hotel quarantine.

However, if even you are fully vaccinated, you still are obliged to have a negative/'not detected' result from a Covid-19 Reverse Transcription Polymerase Chain Reaction ( RT-PCR) test taken in the 72 hours before arrival and complete a period of self-quarantine at home or wherever you specified in your passenger locator form.
What fully vaccinated means is as follows:-
Full Course

of any of the following vaccines
Regarded as fully vaccinated after
Pfizer-BioNtech Vaccine: BNT162b2 (Comirnaty®)
7 days
Moderna Vaccine CX-0244414 (Moderna®)
14 days
Oxford-AstraZeneca Vaccine: ChAdOx1-SARS-COV-2 (Vaxzevria® or Covishield)
15 days
Johnson & Johnson/Janssen Vaccine: Ad26.COV2-S [recombinant] (Janssen®)
14 days
Exemptions for parents travelling with newborn babies
All families travelling with new-born babies (no more than 28 days old), including those who have travelled to a designated state for the purpose of surrogacy, do not have to complete mandatory hotel quarantine when you come to Ireland.

However, all travellers still have to have a negative pre-departure RT-PCR test and complete a period of self-quarantine at home or wherever you specified in your passenger locator form.

The full list of current 'High Risk ' designated counties are as follows:-

Andorra, Angola, Argentina, Armenia, Aruba, Austria, Bahrain, Bangladesh, the islands of Bonaire, Sint Eustatius and Saba, Belgium, Bermuda, Bolivia, Botswana, Brazil, Bosnia and Herzegovina, Burundi, Canada, Cape Verde, Chile, Colombia, Democratic Republic of the Congo, Curaçao, Ecuador, Eswatini, Ethiopia, France, French Guiana, Guyana, Italy, Jordan, Kenya , Kosovo, Kuwait, Lebanon, Lesotho, Luxembourg, Malawi, Moldova, Monaco, Montenegro, Mozambique, Namibia, Nigeria, North Macedonia, Maldives, Oman, Palestine, Pakistan, Paraguay, Panama, Peru, The Philippines, Puerto Rico, Qatar, Rwanda, San Marino, Serbia, Seychelles, Somalia, South Africa, Suriname, Tanzania, Turkey, Ukraine ,United Arab Emirates, United States of America, Uruguay, Venezuela, Zambia and Zimbabwe, and the Territory of the Wallis and Futuna Islands.

It is currently being reported that India may be added to this list in the coming days. It is important to note that the list of designated states will be subject to change at short notice and travellers will be required to check the list before travelling to be sure of their obligations.

However we recommend that anyone considering travel to Ireland should consult the following Government website beforehand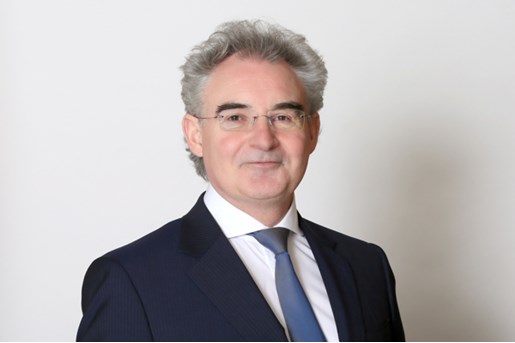 David Cantrell
Partner, Immigration & Dispute Resolution
Dublin, Ireland
View profile