Read on for the latest news and updates in bribery and corruption; cyber crime; health and safety and more...
---
Sanctions
UK introduces new sanctions framework following Brexit transition period
Following the end of the Brexit transition period on 31 December 2020, the UK is no longer subject to the EU sanctions framework. The Sanctions and Anti-Money Laundering Act 2018 (the Sanctions Act) is now the governing legislation for sanctions in the UK, supported by additional regulations implementing specific sanctions programmes.
The new sanctions laws give effect to the UK's obligations under United Nations sanctions programmes. They are also broadly equivalent, in principle, to the EU regime, though not entirely identical and there are some important differences within the details of each programme. The Office of Financial Sanctions Implementation (OFSI) will continue to maintain the UK's Consolidated List of financial sanctions targets. The Foreign & Commonwealth Office has published high level guidance on the UK's new sanctions framework as well as an overview of current sanctions regimes.
Foreign & Commonwealth Office, 31 December 2020
OFAC announces settlement with UBAF for alleged violations of Syrian sanctions
The US Department of the Treasury's Office of Foreign Assets Control (OFAC) announced on 4 January that it has reached a settlement with The Union of Arab and French Banks (UBAF) for apparent violations of Syria-related sanctions. UBAF has agreed to pay in excess of $8.5 million to settle its potential civil liability for 127 alleged sanctions breaches, including processing payments on behalf of sanctioned Syrian financial institutions through the US financial system.
US Treasury, 4 January 2021
Bribery and Corruption
Supreme Court refuses appeal against Zamira Hajiyeva Unexplained Wealth Order
The Supreme Court has upheld the previous decision of the Court of Appeal and the High Court to dismiss an appeal by Zamira Hajiyeva relating to two Unexplained Wealth Orders (UWOs) issued against her by the National Crime Agency (NCA) in February 2018.
The UWOs require Mrs Hajiyeva to disclose information in connection with her purchase of a large house in Knightsbridge and a golf course in Berkshire with a combined value of over £22 million. These were the first UWOs secured by the NCA pursuant to its powers under the Criminal Finances Act 2017. There are no further routes for Mrs Hajiyeva to appeal and she is now required to provide the NCA with the requested information.
NCA, 21 December 2020
Former NGO employee pleads guilty to bribery in relation to Syria USAID contracts
A former procurement specialist working on behalf of NGOs involved in the supply of humanitarian aid into Syria has pleaded guilty to paying bribes to NGO procurement officers in exchange for sensitive procurement information relating to contracts funded in part by the US Agency for International Development (USAID). The contracts were for the procurement of food and supplies to be provided to those affected by various humanitarian crises, including refugees displaced by the conflict in Syria.
The individual, a Turkmenistan citizen, admitted to coordinating a bid-rigging scheme between 2011 and 2016 to bid on contracts procured by NGOs and funded by USAID. He bribed two NGO officers to obtain the sensitive procurement information such as bid evaluation criteria and specifications, and then provided this information to his preferred companies in exchange for kickbacks. He is due to be sentenced on 26 March.
US Department of Justice, 23 December 2020
Money Laundering
New US rules on corporate transparency to come into play following passing of NDAA
The US Senate has overturned President Trump's veto of the National Defense Authorization Act (NDAA) for Fiscal Year 2021. The NDAA is passed annually and forms the basis of US defence spending and related policies, and includes a wide range of legislative provisions. The President had vetoed this year's bill due to several policy objections.
The NDAA is significant for those involved in financial crime compliance, in that it incorporates the Anti-Money Laundering Act of 2020 (AMLA) and the Corporate Transparency Act, expands the Bank Secrecy Act and modernises and strengthens the United States' financial crime monitoring systems. Notably, AMLA provides for the creation of a new non-public, secure central registry to be administered by FinCEN to track the beneficial ownership of business entities formed in or registered in the US, as well as requiring many US companies to file information on beneficial ownership with FinCEN.
US Congress, 2 January 2021
FCA Enforcement
£8.96 million FCA fine for Charles Schwab UK over safeguarding and compliance failures
The Financial Conduct Authority (FCA) has fined financial services company Charles Schwab UK Limited (CSUK) £8.96 million for various regulatory failures affecting its retail customers. The FCA found that CSUK had committed breaches including failing to adequately protect client assets, carrying out a regulated activity without permission and making false statements to the FCA. The breaches occurred between August 2017 and April 2019 after CSUK changed its business model. At that time, client money was transferred from the UK entity to an affiliate firm in the US, Charles Schwab & Co., Inc. The firm took remedial action and there was no actual loss of client assets. CSUK agreed to settle the case and qualified for a 30% discount to the level of fine.
FCA, 21 December 2020
Cyber Crime
21 nationwide arrests in the UK due to crackdown on cyber crime
The National Crime Agency (NCA) has been working with cybercrime teams from across the UK in an operation aimed at preventing criminals who targeted online customers, stole personal information and shared the information on a criminal marketplace. The operation has resulted in 21 arrests, with nine individuals detained on suspicion of a range of offences including fraud and violations of the Computer Misuse Act.
NCA, 25 December 2020
Virtual Private Network widely used by cybercriminals removed in global action
The virtual private network (VPN) Safe-Inet, widely used by criminals to facilitate serious cybercrime, has been taken down following a coordinated law enforcement action led by the German Reutlingen Police Headquarters in cooperation with Europol and other police agencies. The Safe-Inet domain was seized and its infrastructure shut down in regions including France, Germany, the Netherlands, Switzerland and the United States. The service has now been rendered inaccessible.
The service incorporated up to 5 layers of anonymised VPN connections. Enforcement agencies were able to identify 250 companies worldwide that were being spied on by criminals using the service. The companies were subsequently warned of an imminent ransomware attack against their systems.
Europol, 22 December 2020
Environmental
Convicted repeat waste offender ordered to pay £2.1 million fine
John Bruce has been ordered to pay over £2.1 million following a confiscation case brought by the Environment Agency at Worcester Crown Court. In May 2018, Bruce was previously found to have operated an illegal waste site at Ridgeway Park Farm, near the town of Pershore, between 2011 and 2014, at which he had either dumped, buried or burned 25,000 cubic metres of waste. He was prosecuted in 2018 for six offences and received a 26-month custodial sentence.
Since his original sentence, Bruce was found to have continued to operate an illegal waste business and had purchased a number of items of heavy plant and machinery, which he hired, bought and resold. Bruce set up a sham trust which formed part of his criminal benefit, and used a bank account operated by a proxy company to hide his ongoing unlawful activity. He was ordered to pay the £2.1 million fine within three months under the Proceeds of Crime Act 2002. This is one of the largest penalty orders obtained by the Environment Agency to date.
Environment Agency, 23 December 2020
Health and Safety
Update on COVID-19 measures
Due to a reported rise in COVID-19 cases, the government announced that England and Wales must enter into third national lockdown this week. The latest lockdown measures legally came into force on 6 January, under The Health Protection (Coronavirus, Restrictions) (No. 3) and (All Tiers) (England) (Amendment) Regulations 2021. The measures include a stay-at-home order and the closure of schools to most pupils. They are expected to stay in place until at least mid-February. The government has also published National lockdown: Stay at Home guidance which can be found here.
Addleshaw Goddard's insights article "A summary of COVID-19 restrictions" can be located here.
Legislation.gov.uk, 5 January 2021
Atomic Weapons Establishment pleads guilty to health and safety offence
The Atomic Weapons Establishment (AWE) has been fined £660,000 after pleading guilty to an offence under Section 3 of the Health and Safety at Work etc. Act (1974). AWE was also ordered to pay costs of £9,945.71 during a virtual hearing at High Wycombe Magistrates Court. The prosecution was the result of an investigation into the incident by ONR, the UK's independent nuclear safety regulator.
It follows an electrical incident in June 2019 that resulted in a contractor narrowly avoiding injury when a flashover of electricity occurred from a 415V electrical source. The incident was a conventional health and safety matter and took place in a 'non-nuclear' building, so there was no radiological risk to workers or the public.
SHP Online, 21 December 2020
Precision tool manufacturer fined £100k after serious injury to employee
L.S. Starrett Company Limited has been prosecuted after an employee sustained a serious hand injury when their glove became entangled in a machine in October 2018. The Health and Safety Executive (HSE) issued two improvement notices to the company following the incident for failing to provide employees with appropriate training and failing to carry out a suitable and sufficient risk assessment of the drill. This should have included informing employees not to wear gloves when using this type of machinery.
The company pleaded guilty to breaching Section 2(1) of the Health and Safety at Work etc Act 1974 and was fined £100,000.
HSE, 21 December 2020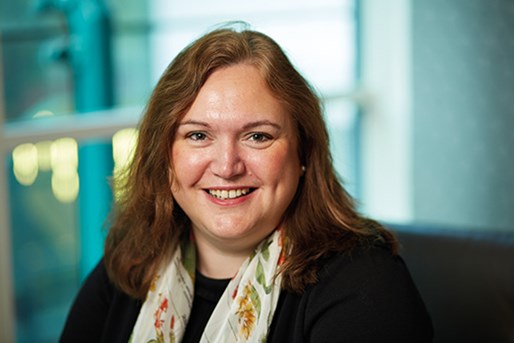 Nichola Peters
Partner, Head of Global Investigations/Inquiries
London
View profile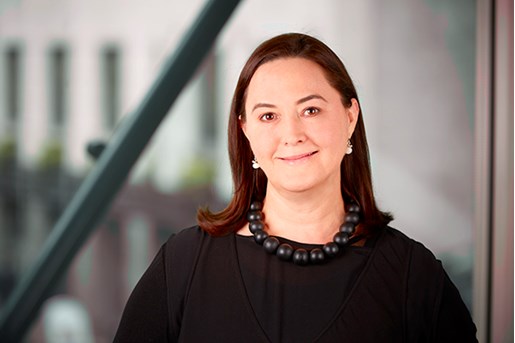 Michelle de Kluyver
Partner, Global Investigations
London, UK
View profile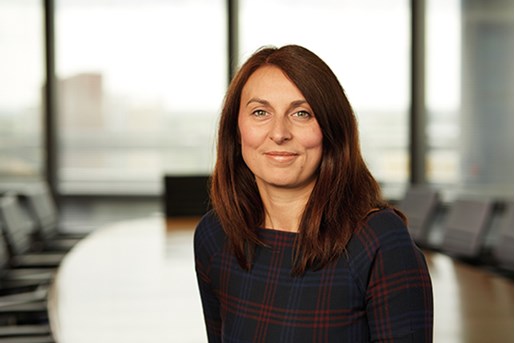 Erin Shoesmith
Partner, Health & Safety United Kingdom
View profile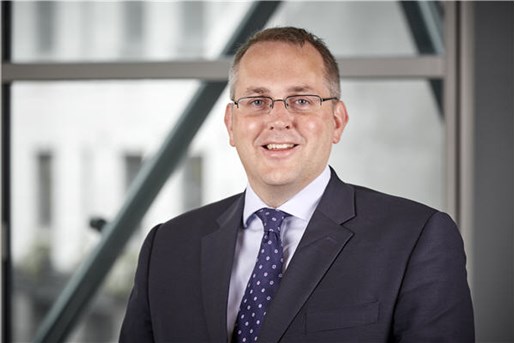 David Pygott
Partner, Global Investigations
London, UK
View profile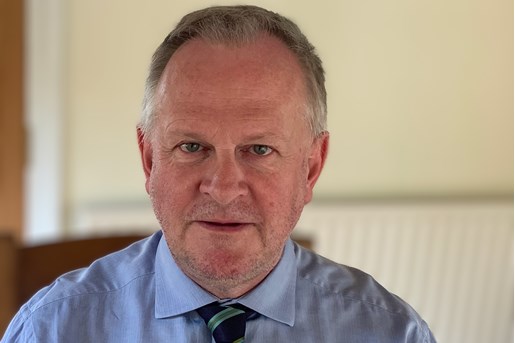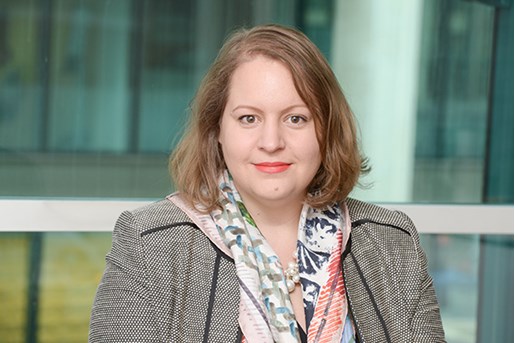 Sarah Thomas
Partner, Global Investigations
London
View profile