Read on for the latest news and updates in bribery and corruption; cyber crime; health and safety and more...
---
Bribery and Corruption
Biggest Italian mafia trial in decades begins
A trial of 355 suspected mafia members and allegedly corrupt officials began in Italy on Wednesday 13 January, following a long investigation into the activities of one of Italy's most powerful organised crime groups known as the 'Ndrangheta. The charges against the individuals include drug offences, mafia association, murder, attempted murder, extortion, loan sharking, disclosure of official secrets and abuse of office. The trial is being held in a former call centre which has been transformed into a fortified courtroom for the purpose of the proceedings. More than 900 witnesses are expected to give evidence during the trial, which has been estimated to last two years.
BBC, 13 January 2021
Money Laundering
HMRC issues MT Global with record £23.8m fine for money laundering breaches
MT Global Limited, a UK based money transfer company, has been fined a record £23.8m for breaching money laundering regulations. The fine covers breaches that took place between July 2017 and December 2019 in relation to risk assessments, record-keeping, policies, controls and procedures, and customer due diligence measures. The fine was included in HMRC's latest list of businesses that have been penalised by HMRC for failing to comply with money laundering regulations.
Gov.uk, 7 January 2021
Bitcoin Exchange owner given prison sentence for money laundering
A Bulgarian national has been sentenced by a US District Court Judge to 121 months in prison following convictions for his role in an international money laundering scheme. The scheme involved posting false advertisements to popular auction websites for high cost goods which did not exist. Once the victims of the fraud had made payment for the items, the funds were converted into crypto-currency and transferred to foreign-based money launderers.
The individual, Rossen G. Iossifov, owned and managed RG Coins, a cryptocurrency exchange headquartered in Sofia, Bulgaria. It was alleged at trial that Iossifov had adapted his business to cater to the criminal operation, for example, by allowing his criminal clients to conduct crypto-currency exchanges for cash without conducting proper due diligence. In fewer than three years, Iossifov had laundered nearly $5m in crypto-currency.
Justice.gov, 12 January 2021
Cyber Crime
Ransomware attackers publish stolen Hackney Council documents on dark web
A cyber-crime group has posted documents on the dark web which it claims it obtained during a ransomware attack on Hackney Council in October 2020. The documents allegedly contain personal details of council staff and residents, although the council has confirmed that the "vast majority" of sensitive or personal information it holds remains unaffected.
Council officials are working with the UK National Cyber Security Centre and National Crime Agency to investigate the hack, and are also working with other partners to assess the data and take any necessary actions, including informing affected individuals.
BBC, 7 January 2021
German sting operation shuts down "world's largest" darknet market place
A German-led police operation has shut down DarkMarket, an illegal marketplace for the sale of items including drugs, stolen credit card data and malware. An Australian man believed to be the operator of DarkMarket has also been arrested near the German-Danish border.
The marketplace had around 500,000 users and more than 2,400 vendors worldwide at the time its servers were seized and switched off, with over 320,000 transactions having been carried out during its lifetime. DarkMarket's turnover is estimated to be approximately €140m.
The operation involved the cooperation of law enforcement agencies including the US FBI, DEA narcotics law enforcement division and IRS tax authority, together with police from Australia, Britain, Denmark, Switzerland, Ukraine and Moldova. Europol also played a "coordinating role" in the probe.
The Guardian, 12 January 2021
Sanctions
UK Foreign Secretary announces new measures to tackle Uighur human rights violations
On Tuesday 12 January, the UK Foreign Secretary announced a package of measures to ensure that British organisations did not profit from or contribute to the human rights violations perpetrated against Uighur Muslims in Xianjing. The measures include: a review of export controls as they apply to Xianjing to attempt to prevent the export of goods that may contribute to human rights abuses in the region; the introduction of financial penalties for organisations which fail to meet their statutory obligations under the Modern Slavery Act; guidance for UK businesses setting out risks faced by companies linked to Xianjing and emphasising the importance of thorough due diligence; and guidance for UK public bodies in relation to public procurement in the region where there are risks of human rights violations in supply chains.
In adopting these new measures, the government cited a growing amount of evidence supporting the allegations of gross human rights violations in the region, including proof from the Chinese authorities' own government documents. The measures are designed to put further pressure on China to put a stop to these practices.
FCO, 12 January 2021
China introduces new blocking measures in response to US sanctions
The Chinese State Council has approved new legislation, which entered into force on 9 January 2021, designed to protect Chinese companies from the effects of sanctions imposed by foreign governments. The new law imposes an obligation on Chinese citizens and businesses encountering foreign sanctions that limit their normal economic and trade activities to report to the State Council within 30 days. Failure to do so may result in a warning and/or a fine.
The Chinese Commerce Department will decide whether the sanctions constitute an inappropriate extraterritorial application of foreign laws. They will take into account factors such as the impact on China's national sovereignty, security and national interests, whether the sanctions violate international law and basic norms of international relations, and the possible impact on Chinese individuals and businesses. In the event that a Chinese company complies with a "blocked" sanction, it could be sued for compensation. Chinese companies may also be able to obtain financial support from Chinese domestic courts if they have suffered a loss as a result of the measures.
Reuters, 9 January 2021
Environmental
Brexit webinar on the new GB regulatory regime for chemicals
The Health and Safety Executive and Department for Environment, Food and Rural Affairs are hosting a free webinar which will cover the actions companies in the chemicals sector need to take to keep their business moving following the Brexit transition period. The webinar will take place on 20 January 2021 between 10.15am – 1pm. Click here to reserve a space.
Health and Safety
COVID-19 vaccinations in the workplace
The UK's healthcare regulator approved the world's first Covid-19 vaccine for emergency use within the UK on 2 December 2020. Within a week, the UK began rolling out the first dose of this vaccine, and there has since been two further vaccines approved for use in the UK.
With the rollout of the vaccine now underway, employers and employees may be questioning what requirements there are, if any, relating to COVID-19 vaccinations within the workplace.
Addleshaw Goddard's insight article: A dose of reality in requiring employees to vaccinate provides guidance in relation to this issue, including our views around Covid-Safe workplaces, risk assessments and vaccination policies. For more information, you can locate our insights article here (published on 13 January 2021).
Sawmill firm sentenced after serious hand injury
Sawmill firm P Irving & Sons Ltd has been fined after a worker was seriously injured when his hand came into contact with a rotating bandsaw blade.
The bandsaw machine became blocked and, rather than stopping the machine, the employee pulled apart the base of the cabinet, creating a gap large enough to place his hand inside. There was no interlock or sensor to this part of the housing to stop the machine, and the sensor to the top of the housing failed to activate, so the machine continued. The rotating blade caught the back of the employee's right hand severing the tendons.
The Health & Safety Executive's (HSE) investigation found there were insufficient measures in place to stop the blade rotating when the cabinet housing was opened. Measures to prevent access to the dangerous rotating blade had not been taken as far as was practicable.
P Irving & Sons Ltd pleaded guilty to breaching Section 2 (1) of the Health and Safety at Work etc. Act 1974. The company was fined £60,000 and ordered to pays costs of £20,000.
HSE, 11 January 2021
Driving for work – Review of joint HSE / Department for Transport (DfT) guidance
Due to significant developments in driving technologies and practices, HSE and DfT are looking to update joint guidance produced by the bodies in 2014, INDG382: Driving at Work, to help duty holders manage work-related road risk.
It is estimated that one third of all road traffic collisions (RTCs) in Britain involve someone driving as part of their job, and many other RTCs involve people travelling to or from their place of work. Although the risks associated with driving cannot be completely controlled, an employer has a responsibility to take all reasonable steps to manage these risks and do everything reasonably practicable to protect people from harm in the same way as they would in the workplace.
HSE are asking people who drive for work or employ those who do to help identify how INDG382 can be improved in terms of relevance, currency and accessibility. In case of interest, you can access the survey here.
Fleet News, 12 January 2021
Company fined after worker traps arm in machine
Nestlé UK Ltd has been sentenced for breaching health and safety regulations after an employee was dragged into a machine on the production line of their Albion Mills site in Halifax.
Bradford Crown Court heard how on 13 February 2016, while observing the operation of the After Eight production machine, the technical operator placed his right hand close to a gap in the machine housing. An emery cloth held in his right hand was dragged into the machine taking his arm with it. The employee was unable to reach any of the emergency stop buttons located around the machine from the position in which he was trapped. He had to be released from the machine by paramedics, and suffered a double compound fracture to his arm, which required surgery.
An investigation by the HSE found the company had failed to prevent access to dangerous moving parts of the machine. Nestle UK Ltd of City Place Gatwick pleaded guilty to breaching Reg 11 of the Provision and Use of Work Equipment Regulations 1998. It was fined £640,000 and ordered to pay £26,234 in costs.
HSE, 13 January 2021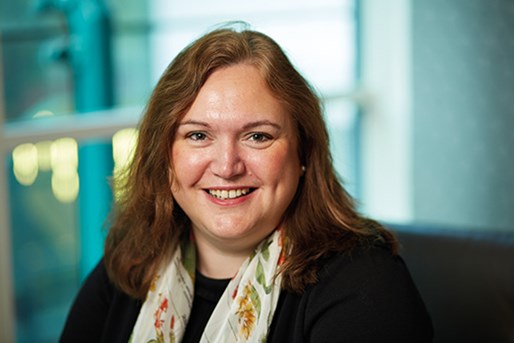 Nichola Peters
Partner, Head of Global Investigations/Inquiries
London
View profile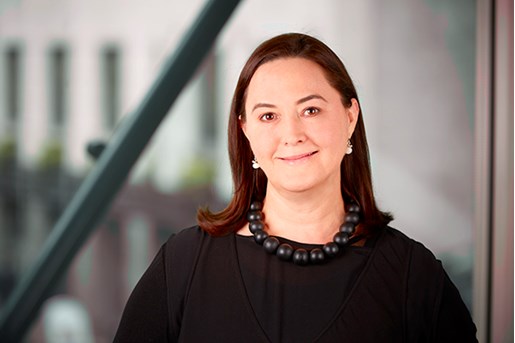 Michelle de Kluyver
Partner, Global Investigations
London, UK
View profile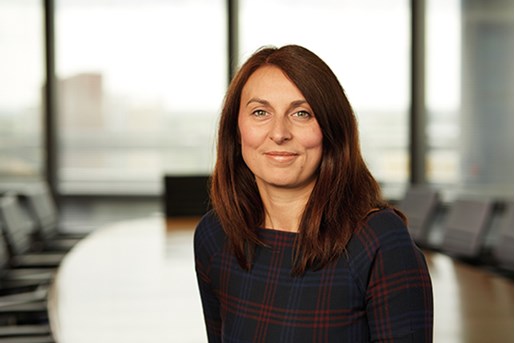 Erin Shoesmith
Partner, Health & Safety United Kingdom
View profile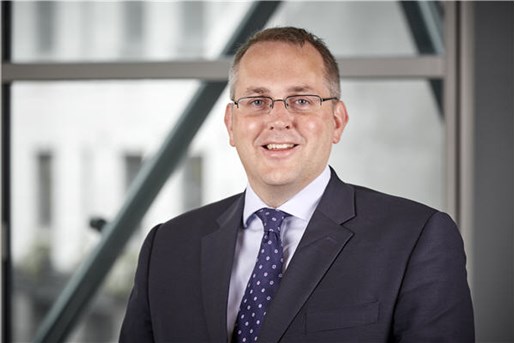 David Pygott
Partner, Global Investigations
London, UK
View profile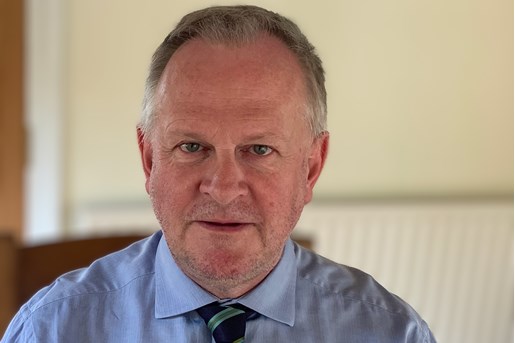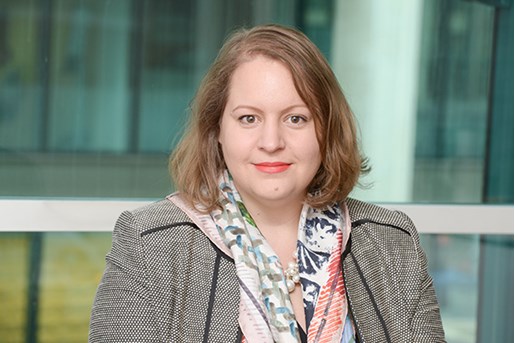 Sarah Thomas
Partner, Global Investigations
London
View profile