Prior to the current pandemic, foreign investment into African States had grown significantly in recent decades. There had also been an increased focus on fostering Africa-to-Africa investment as a route to growth across the continent.
---
This focus and investment led to the expectation that African States should become increasingly capital exporting, as well as capital importing, nations. The extent to which this has changed due to the pandemic is not yet clear.
2020 saw States worldwide announcing and implementing radical new measures to combat the spread of COVID-19 and we continue to see the implementation of stark measures as new variants emerge. States are also seeking to address the consequent, and inevitable, economic damage. Such measures have involved emergency declarations empowering governments to take control of private businesses, to close borders, to impose stay-at-home orders, to suspend mortgage and utility payment obligations, to restrict exports, and to close non-essential businesses. Many States have announced substantial economic aid or stimulus packages, sometimes prioritising the protection of certain industries over others.
Numerous businesses, including those run by foreign investors, are increasingly ceasing trading and operating. Their supplies may be requisitioned, or they could be nationalised. Many companies are going into administration, with many more likely to follow.
Investment treaty obligations
As a general rule, host States undertake in investment treaties to: (i) accord investors fair and equitable treatment by protecting the legitimate investment-backed expectations of foreign investors; (ii) pay fair, prompt and adequate compensation in the case of expropriation of foreign investments; (iii) provide foreign investors and their investments with full protection and security; (iv) not discriminate against foreign investments on the basis of nationality; and (v) honour commitments towards investors contained in contracts or other legal instruments.
We are now starting to see the sorts of claims which States worldwide are likely to have to address in the coming years, in the wake of both the impact of the pandemic and measures taken to address it. For instance, Zambia is currently risking sovereign debt default, exacerbated by coronavirus disruption, after reportedly asking banks for proposals on reorganising its foreign debt in April 2020. This could cause a wave of defaults and possible claims. Peru has passed a law suspending the collection of tolls on roads under concession to facilitate the transport of essential goods and workers during the state of emergency, with no compensation to foreign investor concession holders. These concession holders consider the measure to be unconstitutional. As things stand, one foreign concession holder has expressed its intention to file a claim against Peru, and another two foreign concession holders have reserved their rights to similarly file a claim. It is likely that others will follow suit, in particular if other concession holders are successful in their plight.
Possible defences to ISDS claims
Defences are, of course, available to States in that they are entitled to take necessary measures to protect the health of their citizens or to preserve public order, provided that such measures were reasonable in the circumstances and were applied on a non-discriminatory and timely basis. There is a strong argument that some of the measures adopted by States in response to the pandemic are legitimate, with States exercising their sovereignty to protect the public interest.
In the absence of express treaty provisions, non-discriminatory measures of a general application aimed at safeguarding public health and safety are likely to be considered consistent with States' international obligations. Similarly, appropriate use of State police powers ordinarily would not give rise to State liability under international law, even if foreign investors have been negatively affected.
A number of defences may also be available to States under customary international law. For instance, a State may rely on the defence of necessity where a measure, at first blush in breach of its international obligations, is the only way to safeguard an essential interest of the State against a grave and imminent peril. A State could also invoke the defence of distress to justify measures adopted to address a threat to life, again provided that there was no other reasonable way to deal with the threat.
However, even in such peculiar times as these, States are under an obligation to comply with their commitments under investment treaties. Inevitably, claims will revolve around the degree of legitimacy and the proportionality of the measures complained of, and each investor's potential claim against a State will need to be considered on its own merits. State action taken in response to the current pandemic, and the longer-term economic crisis which will ensue, could potentially breach the protections typically contained within investment treaties.
Points for consideration
Foreign investors would do well to consider the investment structure behind their investment and identify the treaties, and provisions, which may be of relevance to any claim they may consider bringing. They should also take into consideration cooling-off provisions contained within treaties, and the possibility of reaching a negotiated settlement with States even before commencing an arbitration and consider taking legal advice from a specialist team.
It is important that foreign investors consider applicable requirements carefully. Investment treaty actions are usually expensive – even if third party funding is available – and a loss can result in liability to pay some, or all, of the State's costs in addition to those of the foreign investor.
States, on the other hand, should keep a comprehensive record of contemporaneous documents setting out the basis and reasons for decisions and measures adopted in response to the pandemic and the economic crisis. In particular, they should take great care to document discussions and communications with individual investors, and industry and sector groups.
A move away from ISDS in Africa
The likely increase in investment treaty claims raises the question whether States will move away from investment treaty arbitration as an international dispute resolution mechanism, or whether they will commit to it instead.
The inclusion of arbitration in investment treaties and trade agreements has become increasingly controversial in Africa, with a number of States having indicated their aversion to this system. Some, such as South Africa and Tanzania, have taken steps away from the current system by terminating bilateral investment treaties, or introducing legislation requiring foreign investment disputes to be resolved via different fora. Tanzania's Public Private Partnership (Amendment) Act requires foreign investors to resolve disputes in the domestic courts, prohibiting recourse to any international arbitration process.
The reasons why certain African States are against investment treaty arbitration are well known, and include: (i) the uncertain benefit to host States; (ii) the threat of claims interfering with a host State's rights and ability to govern properly and to regulate; (iii) the length and expense of investment treaty arbitration; (iv) the perception in certain quarters that investment treaty arbitration is biased against African States, and favours the investor; (v) the significant sums awarded in arbitral awards, usually for many millions of dollars, with the notable example of the near USD 10 billion award against Nigeria which is currently being challenged by Nigeria in U.S. and U.K. courts; and (vi) the lack of African participants in investment treaty arbitration, in particular, in relation to representation as arbitrator.
Equally, a number of African States have reaffirmed their commitment to both commercial and investment treaty arbitration. Thus, certain African States have led the way in progressive investment treaties, such as the Nigeria-Morocco Bilateral Investment Treaty, which includes obligations on the investor regarding environmental regulations and sustainability, and expressly preserves the host state's ability to regulate, whilst maintaining investment treaty arbitration as a preferred dispute resolution mechanism.
There is therefore no pan-African approach to investment treaty arbitration (nor is there any reason why there should be). However, attitudes may change further in light of the likely claims which are set to arise out of the handling of the pandemic by African States, and others, and any ensuing economic crises.
The International Arbitration team at Addleshaw Goddard has decades of experience in international investment law and arbitration. If you would like to discuss the matters raised in this publication in more detail, please do not hesitate to contact any member of our team.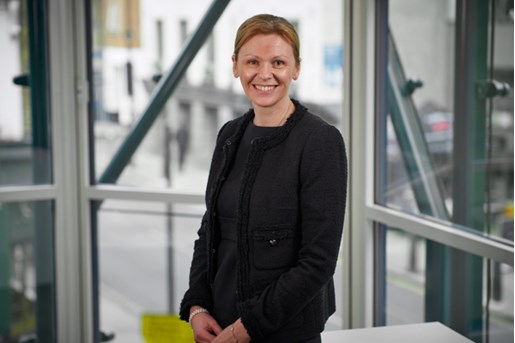 Nathalie Allen
Legal Director, Commercial Disputes
London
View profile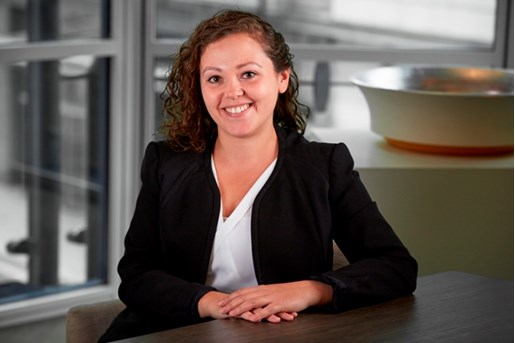 Canelle Goldstein
Managing Associate, Commercial Disputes
London
View profile