Welcome to our latest monthly update, with the latest developments in the Transport sector this June.
---
Coronavirus
The Health Protection (Coronavirus, Public Health Information for Passengers Travelling to England) Regulations 2020 (SI 2020/567)
In force: 8 June 2020
This instrument imposes requirements on operators of commercial transport services for passengers travelling to England by sea, air or rail, from outside of the common travel area. Operators are required to ensure information is provided to passengers about coronavirus, coronavirus disease and related duties and public health guidance to all passengers.
The Health Protection (Coronavirus, Public Health Information for Passengers Travelling to Scotland) Regulations 2020 (SSI 2020/170)
In force: 8 June 2020
The Regulations contain provisions to require an operator of a commercial transport service on which passengers travel to Scotland from outside the common travel area on a vessel or aircraft to ensure that a passenger who arrives at a port is provided with public health information.
The Health Protection (Coronavirus, Wearing of Face Coverings on Public Transport) (England) Regulations 2020 (SI 2020/592)
In force: 15 June 2020
The instrument requires passengers to wear a face covering when using public transport services (such as buses, trains, the London Underground, trams, aircraft and water taxis) in England, except in certain limited cases.
Safer travel guidance for operators and passengers
Safer travel guidance for passengers and operators in England has been updated with information on social distancing. Our guide to Working safely during coronavirus - Safer transport examines the guidance on for operators in the transport sector and covers risk assessment, who should go to work, social distancing and face coverings, PPE, workforce planning, protecting passengers, cleaning and ventilation, and enforcement.
Approaches to the use of screens in private hire vehicles and taxis
A Local Government Association note signposts councils to relevant general guidance, as well sharing approaches taken by authorities which have taken a position on the use of screens in private hire vehicles and taxis during the COVID-19 pandemic.
Air Quality
Renewable Transport Fuel Obligation Annual Report 2018
A Department for Transport command paper reports on the value and outcomes of the Renewable Transport Fuel Obligation scheme, which supports the government's policy on reducing greenhouse gas emissions from vehicles by encouraging the production of biofuels that don't damage the environment.
Consultation outcome: Green number plates for ultra-low emission vehicles
In response to its consultation on green number plates for ultra-low emission vehicles, the Office for Low Emission Vehicles (OLEV) has stated that the Government will implement a UK-wide mechanism which will enable people to spot and differentiate vehicles based on their environmental impact, eligible to vehicles with zero tailpipe emissions from autumn 2020; will make the scheme non-mandatory, opt-out, and available to new and existing qualifying vehicles or eligible cars, vans, taxis, motorbikes, as well as buses, coaches, and HGVs. Green number plates will consist of a green flash on the left hand side of the number plate.
Aviation
Safer aviation guidance for operators
The Department for Transport has published new aviation guidance, setting out measures that operators should put in place to protect staff and passengers. The guidance, produced by the government's International Aviation Taskforce, in collaboration with the industry, also provides advice for passengers on how to travel safely and on how to follow social distancing measures at each stage of their journey.
The impact of the coronavirus pandemic on the aviation sector: Second Report of Session 2019-21
The Transport Committee have published a report exploring the gravity of the crisis facing the UK's aviation sector. In the report, the Committee argues the blanket 14 day quarantine period should be abandoned at the end of June 2020 in favour of a more flexible and risk-based approach to border control; and four months into the crisis, argues that the Government needs to provide more detail with regards to a recovery strategy.
Draft procedure for reviewing the classification of airspace
In light of the conferring of a new function on the Civil Aviation Authority (CAA) to review airspace classifications, a consultation seeks views on a proposed regulatory procedure for amending the classification of airspace, reflecting the CAA's airspace functions, government policy and best practice decision-making. Consultation ends: 17 September 2020.
Bringing new light aircraft between 450-600kg under national regulation: Consultation Response Document
Following its consultation on whether the Civil Aviation Authority (CAA) should directly regulate categories of aeroplanes, helicopters and sailplanes of a greater weight than currently allowed by EU regulations, the CAA has confirmed that new designs of aeroplanes and helicopters weighing between 450kg and 600kg will move from pan-European certification, under the European Aviation Safety Agency, to national CAA regulations.
New Jet Zero Council formed to make zero emissions possible for future flights
Transport Secretary Grant Shapps has announced that the UK government is developing a Jet Zero Council, bringing together leaders from aviation, environmental groups and government to work towards making zero-carbon transatlantic passenger flights possible "within a generation".
Cycling & Walking
New powers for councils to keep cyclists safe
Local authorities in England will have new powers from 22 June 2020, The Civil Enforcement of Parking Contraventions (England) General (Amendment) Regulations 2020 (SI 2020/548), to use CCTV to issue penalty charge notices to drivers who park or load illegally in mandatory cycle lanes, putting cyclists at risk of a serious accident. The measure is part of the government's plan to develop a greener, healthier and more resilient transport network in the wake of the COVID-19 pandemic. It follows the Transport Secretary's announcement of a £2 billion package for cycling and walking last month to help create a greener transport network.
HS2
Safeguarding directions for High Speed 2 Phase 2a
A Written Statement to Parliament from the Department for Transport and Andrew Stephenson MP on the progress of the Phase 2a Bill through Parliament and publication of revised safeguarding directions for the whole of the Phase 2a route.
Rail Network
Rail network across England to benefit from transport funding boost
The Prime Minister, Boris Johnson, has announced new upgrades for transport networks in a speech setting out plans for massive investment in UK infrastructure, to support the country's economic recovery from the COVID-19 pandemic. Network Rail will now start the next stage of work to unblock Manchester's railways after it was given £10 million in design and development funding. The Transport Secretary also announced that over 50 bids have been received from across the country for a share of the Restoring Your Railways 'Ideas Fund', which will offer support to develop proposals to build or reopen lines and stations closed during the Beeching cuts.
UK's first mainline digital railway introduced
The East Coast Main Line is set to become Britain's first mainline digital rail link with £350 million of new investment to install state-of-the art electronic signalling designed to cut journey times and reduce delays. This funding – on top of £1.2 billion already earmarked to upgrade one of the country's most important rail arteries – will fund the replacement of conventional signalling with a digital system that allows trains to talk to the track. This will smooth the flow of trains, make journeys safer and reduce signal failures.
Measures to extend the validity of certain certificates of rail entities in charge of maintenance
This new European Regulation extends the validity of certificates held by rail entities in charge of maintenance (ECM) and certificates in respect of outsourced maintenance functions issued in accordance with Regulation 445/2011. This extension is for an additional six months, beyond 31 August 2020, and is brought about as the renewal may not be possible as a result of measures that have become necessary in view of the COVID-19 pandemic. The new regulation also amends Regulation 2019/779 to allow for more time for the implementation of the requirements on safety-critical components and the application of the new regime to vehicle other than freight wagons.
Road Network
Road network across England to benefit from transport funding boost
As part of the new investment package for transport infrastructure across the country, the Prime Minister has confirmed over £100 million of funding for twenty-nine road network projects, ranging from fixing deteriorating roads and flood mitigation measures, through to repairing bridges on local highway key routes. Over £7.1 billion is being allocated to highway authorities in England outside London for highways maintenance from 2015 to 2021, helping local highway authorities keep their roads and assets, such as bridges and viaducts, in good condition.
Guidance: Making traffic regulation orders during coronavirus
The Department for Transport has published guidance which provides assistance and clarifies information regarding the traffic orders procedure regulations during the COVID-19 pandemic.
Consultation: Improving road vehicle standards enforcement
The Department for Transport (DfT) recently closed a consultation seeking comments on increasing the DfT's powers to better enforce vehicle manufacturing plus requiring digital radios in new cars and buses. The proposals were: that the Vehicle Certification Agency and the Driver and Vehicle Standards Agency are granted increased powers to better monitor the manufacturing of road vehicles in order to maintain safety and environmental standards, known as type approval, plus issue civil penalties for non-compliance; and that all new cars and buses which are fitted with a radio must have a radio capable of receiving digital radio stations.
Coronavirus and MOTs due from 30 March 2020
The Driver and Vehicle Standards Agency has announced that MOT expiry dates for some vehicles are being extended by 6 months to help prevent the spread of coronavirus. MOT certificates will be extended by 6 months if they expire between 30 March 2020 and 31 July 2020 and the vehicle is a car, motorcycle, light van or other light vehicle. MOT certificates will not be extended if the vehicle's MOT expires on or after 1 August 2020.
Traffic commissioners to resume in-person hearings
The Traffic Commissioners for Great Britain have announced that physical attendance at public inquiries and other hearings is due to resume from Monday 6 July, with social distancing measures in place.
Drivers granted 7 month photocard licence extension
The Driver and Vehicle Licensing Agency (DVLA) has announced that drivers with a photocard driving licence due to expire between 1 February and 31 August 2020 will be granted a 7 month extension from the date of expiry.
Shipping
MGN 294 (M+F) Amendment 1: Use of GMDSS equipment in general communications
A Marine Guidance Note (MGN) provides advice on the use of global maritime distress and safety system (GMDSS) radio for general communications.
UK government and UN commit to protect seafarers and help stabilise global shipping market
The UK government has announced it is to host the first international summit on the impact of COVID-19 on crew changes in July 2020, bringing together UN, political and business leaders from across the globe. The government will call on the international community to come together to ensure swift repatriation. An estimated 200,000 seafarers are due to change over, with concerns mounting around the impact of the pandemic on their wellbeing.
Consultation on marine guidance notes for emergency information and instructions to passengers
A consultation by the Maritime and Coastguard Agency is requesting views on draft MGNs to replace M.1386 and M.1409 containing guidance on the provision of emergency information and instructions to passengers. Consultation ends: 20 August 2020.
Consultation outcome: recasting the Merchant Shipping Life-Saving Appliances Regulations
The Maritime and Coastguard Agency have published responses to its consultation on recasting the Merchant Shipping (Life-Saving Appliances For Ships Other Than Ships of Classes III To VI(A)) Regulations 1999 to reflect up to date requirements as contained in the International Convention for the Safety of Life at Sea (SOLAS).
Associations call for accelerating digitalisation of maritime trade and logistics
With the world's attention now focused on exiting from lockdowns and preparing for a 'new normal', there is an urgent need to co-operate and accelerate the pace of digitalisation, according to a number of leading maritime associations, including the Baltic and International Maritime Council (BIMCO).
Space
New US-UK agreement boosts UK's spaceport plans
The UK and US governments have signed a new agreement paving the way for US companies to operate from UK spaceports and export space launch technology. The Agreement means US space and technology companies throughout the supply chain can contribute to and benefit from the commercial opportunities offered by the UK space sector.
Trends in Transport
With the push for electric vehicles well underway, it seems the next big development expected this decade is for car manufacturers to increase focus on vertical take-off and landing aircraft (VTOLs).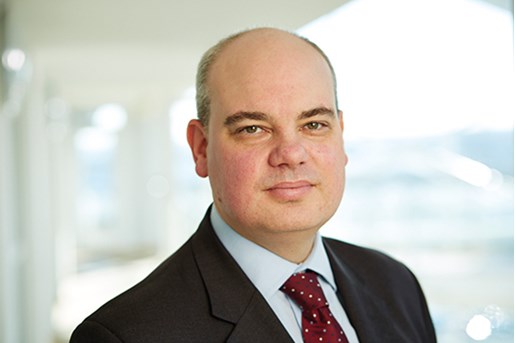 Paul Hirst
Partner, Infrastructure Projects and Co-head of Transport
United Kingdom
View profile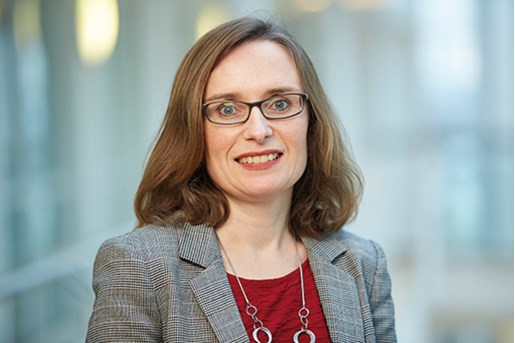 Anna Sweeney
Senior Knowledge Lawyer, Projects & Infrastructure Leeds
View profile