The Government has launched a consultation on establishing up to ten Freeports in the UK. They aim to announce the new zones by the end of 2020 so they can be open for business in 2021.
---
What is a Freeport and what are the benefits?
A Freeport is a zone within a country's land border but outside the customs territory. This allows goods to be brought into the Freeport and re-exported without paying any duty – something that will become more significant for the UK after the Brexit transition period when tariffs may start being levied. The UK Freeport model will also include some tax and planning incentives, to encourage businesses to locate within the Freeport boundary.
Customs benefits
The core customs and tariff benefits are:
Duty suspension – no tariffs, import VAT or excise is paid on goods brought into a Freeport from overseas until they leave the Freeport and enter the UK's domestic market.
Duty inversion – useful where the duty on a finished product is lower than that on the component parts. Companies can import components into the Freeport duty free, manufacture the products in the Freeport, and then pay duty at the rate of the finished product when it enters the UK's domestic market.
Simplified customs procedures – streamlined procedures for businesses to access Freeports.
For these to work, the Freeport will need to have a perimeter fence or other means of control and a records management system that can track goods entering and exiting the site, including goods that are transformed through on-site manufacturing processes. The Government wants to be able to view such tracking data remotely.
Tax benefits
The Government wants to promote economic activity at Freeports by offering tax benefits, drawing on its experience of Enterprise Zones in England. It is considering offering business rate discounts; enhanced capital allowances; reduced employer NICs, R&D credits and SDLT; and "facilitative solutions on VAT and excise duties for goods within Freeports", working with the devolved administrations so that equivalent benefits can be offered UK wide.
Planning reforms
The consultation sets out proposals that are intended to reduce or remove the need for planning permission at Freeports in more cases and/or streamline the existing process. These include aligning the permitted development rights of sea port operators with those of airport operators and the use of Local Development Orders.
Policy objectives: why Freeports?
The Government has three objectives for Freeports:
Establish Freeports as national hubs for global trade and investment across the UK
Promote regeneration and job creation
Create hotbeds for innovation
Delivering Freeport policy
The Government wants to run a fair, transparent and robust allocation process to select up to ten Freeports across the UK. The consultation deals with the English process for this only, as much of the policy is devolved, so each nation will have its own allocation process.
Allocation will be done by a competitive process where any port (airport, sea or rail port – all modes are included) can put in a bid. Each bid will have to show how that port will fulfil the three policy objectives listed above and page 34 of the consultation sets out the proposed criteria against which the bids will be assessed.
A Freeport can even be inland, offering potential for bidders to bring forward some innovative thinking around, for example, existing inland manufacturing facilities being designated as a Freeport.
The Government envisages the public and private sectors coming together to submit a Freeport bid and is asking for views as to whether each area would have to prioritise one application for Freeport status or whether more than one port in an area can apply.
The consultation recognises that infrastructure investment will play an important role and gives a nod to the Port Connectivity Study that demonstrated the value that sea ports add to the economy at a local and national level, but stressed that connectivity to the wider transport network was vital.
Innovation hubs
The third policy objective for Freeports, creating hotbeds for innovation, is interesting. The Government wants Freeports to be dynamic environments that enable innovators, start-ups, businesses and regulators to generate and test new ideas and technologies across a range of sectors. The Government envisages them combining regulatory flexibilities, collaborative approaches and potential funding.
As ports, they could generate technological solutions that could subsequently be implemented in other Freeports, ports and areas across the country. As industrial clusters forming part of a Freeport they could use the flexibilities and reduced administrative processes provided by Freeport status to generate new ideas and conduct trials across a broad range of sectors.
In other words, the Government is proposing a (literally) ring-fenced environment with minimal, streamlined regulation, where new ideas can be tested, possibly in collaboration with universities and other academic institutions. They could run challenge-based initiatives: targeting a specific operational issue like storage and tracking of cargo, process efficiency, energy efficiency or reducing waste, and setting local innovative firms the challenge of solving that issue, working with the Freeport. It is a golden opportunity to test new green technologies within Freeport sites.
What next?
The consultation closes on 20 April 2020 and the accompanying news release suggests that the first Freeports will be chosen by the end of this year, with a view to becoming operational in 2021. That means there are only a few months to prepare and submit bids to become a Freeport.
Now is the time for sea, air and rail ports to be approaching their local authorities and other regional stakeholders – and of course vice versa – and start collaborating and gathering evidence for their application for Freeport status. Different modalities can combine to submit one Freeport application: an inland rail port (terminals and exchanges) can become a Freeport with either a connected sea port or a nearby airport.
A question remains as to whether Freeports will generate further jobs and economic activity or just result in relocation of businesses and labour from other regions of the UK. However, some of the more disadvantaged areas will undoubtedly see the Freeport model as offering a real catalyst for regeneration and growth.
Time will tell whether the Government's objectives for their intended model for Freeports will prove to be a success in helping the UK's economy to grow and thrive in a post-Brexit environment. The opportunity is there, particularly around the UK's coastal ports, but careful implementation will be needed, along with sufficient investment in the transport infrastructure serving the Freeports.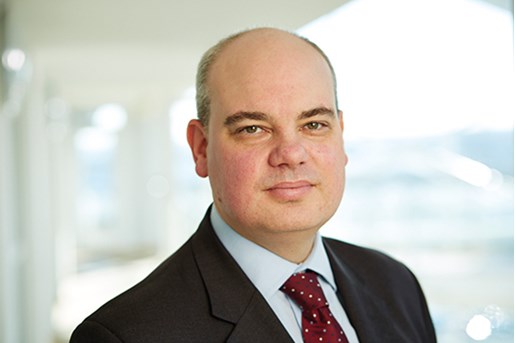 Paul Hirst
Partner, Global Infrastructure and Co-head of Transport
United Kingdom
View profile