8 June 2020 saw the introduction of the mandatory 14-day quarantine measures by UK Government for all passengers arriving into the UK. This has generated much criticism from the aviation sector – with Ryanair's chief executive, Michael O'Leary, calling it "idiotic and un-implementable". Even with the Government's subsequent introduction of "Air Bridges" on 4 July to countries exempt from the UK quarantine restrictions, recovery of the aviation sector seems uncertain.
Whilst other industries start to come out of lockdown, what more is UK Government doing to help our airports survive the COVID-19 pandemic?
On 17 March 2020, the UK Government stated it was discussing an aviation-specific COVID-19 financial package. However, five days later it revealed that an industry wide bail-out would not be available. Instead, aviation businesses were encouraged to raise capital from shareholders, preserve cash, and utilise assets and / or lender facilities in the first instance. Bespoke rescue packages for individual aviation businesses would only be looked at as a last resort, if the generic financial support measures (e.g. the 'furlough' job retention scheme), and private commercial options, had been exhausted.
Airport Response
The Government U-turn on financial support came as a surprise to the aviation industry. London Heathrow, Gatwick and Manchester airports wrote to the Government warning of the likelihood of closing passenger facilities and operations, putting thousands of jobs "instantly at risk" if aid was not received. In response to the quarantine restrictions, Heathrow also said the measures were untenable for longer than 3 weeks pleading that "[w]e must be sure that a health epidemic does not become an unemployment epidemic."
Other airports have been less vocal, but the Airport Operators Association (AOA) (the trade association representing over 50 Airports) has made regular press announcements highlighting the measures taken by other governments. For example: Northern Ireland granted 100% business rates relief for NI Airports; the Norwegian Government fully compensated airports for airport charges lost as a result of the reduction in flights; and the US Government established a £10bn fund to support airports.
The AOA lobbied for the introduction of: relief from business rates and continued deferral of other taxes; specific funds set aside to restart regional and domestic air connectivity; and reform of aviation taxes, including a temporary suspension of air passenger duty.
It is hard to assess whether UK airports have exhausted private financing options or how close they are to seeking public bail-out, but they have certainly taken drastic measures to preserve cash:
London Gatwick closed its North Terminal between 1 April and 15 June, the South Terminal also operating on reduced hours for this period. Gatwick furloughed around 2,000 staff and over 500 staff have taken voluntary redundancy. Virgin Atlantic and British Airways both warning that they may cease operations at London Gatwick raises further questions about the airport's post-lockdown business model.
On 16 April, London Heathrow relocated Terminal 3 and 4 operations into Terminals 2 and 5 and is operating a single runway. Heathrow has also introduced pay cuts, a voluntary severance scheme affecting a third of its 7,000 strong workforce and has reduced managerial roles by a third (500 out of 1,500).
Smaller airports such as London City, Teesside and Newquay closed entirely, except for emergency operations, with each since reopening on 21 and 22 June, and 4 July respectively.
Market Comparison
How does this compare to the UK's support of other transport modes?
Rail
On 23 March 2020, the UK Government gave franchised train operators the opportunity to temporarily transition onto Emergency Measures Agreements. These agreements suspend the existing financial model under the rail franchises. Instead of train operators taking revenue risk, this shifts to the Government, and the train operators simply receive a management fee to run specific services (much like the existing GTR franchise). Such measures have been taken to ensure key workers depending on the railways are still able to travel to work. The Emergency Measures Agreements will run for an initial period of 6 months, with options for further extension or earlier cancellation, as desirable. The justification for this is the need to keep Britain's key workers moving.
Buses
The Government pledged £254 million for a Covid-19 Bus Services Support Grant (CGSSG) Restart package (Restart Package), to run for an initial period of 12 weeks, backdated to 12 May. The scheme replaces the previous 12-week CGSSG scheme of £167 million which had supported Bus services at the start of the crisis and ended 8 June. The Restart Package aims to incentivise Bus operators to return to a 100% timetable, whilst maintaining social distancing measures, but without allowing the bus operators to achieve an operational margin through the Restart Package. Whilst the Government had justified the original CGSSG as protecting essential services transporting NHS and other key workers, this second Restart Package also hints at an underlying desire to keep the bus sector afloat beyond the crisis.
Freight Routes
On 24 April, the Government also committed financial support to protecting key routes for freight services: up to £17 million for critical routes between Northern Ireland and GB; up to £10.5m for lifeline ferry and freight services to the Isle of Wight and Scilly Isles, as well as further support for critical routes between Britain and the European Mainland. Light rail systems in Sheffield, Manchester, West Midlands, Nottingham and Tyne and Wear were also pledged financial support, following local authority assessments to confirm the scope required. Thousands of volunteers, vehicles, aircraft and ships were also made available on standby in a "Transport Support Unit" to plug any gaps during the pandemic.
So why not airports?
The Government's transport specific support during this pandemic has been undeniably focused on maintaining essential travel for essential workers and essential routes for essential freight. This is all domestic focused to ensure all of us in lockdown can continue to buy food, and our hospitals get their PPE. Air travel is not typically used by hospital workers to get to work, but it is key to ensuring the UK is seen as being open for business so the economy can recover from the pandemic.
Another key difference is the fact that UK rail is an industry where state owned assets are let through franchises for operation by private sector businesses. The UK Government is already the operator of last resort for these services and has regularly adopted this role in the past – e.g. with the LNE mainline.
In contrast, airports are typically operated by private business (even if, in some cases, they are ultimately owned by local authorities). As such, it may be more difficult to structure bailouts to airports in a way that does not amount to state aid.
The European Commission's Temporary Framework (the Framework) (since baked into an Umbrella Scheme in the UK so that every future use does not need to be notified to the Commission) created a mechanism through which the Government could grant aid to airports and airlines, should it be so inclined. Certainly, a number of other Member States have taken advantage of the Framework in order to grant aid to their national flag carriers. This includes, for example, the granting of aid to Air France by way of a state guarantee and to Lufthansa by way of a recapitalisation arrangement. To date however, use of the Framework for airports has been more limited (with a notable Belgian exception). Aid has only been available to UK based airlines and airports under the Framework by way of wider Government schemes, e.g. the Covid Corporate Financing Facility (CCFF).
In the absence of public bailouts, alternative financial support has indeed been obtained by some (e.g. Gatwick reportedly secured a £300m loan from a consortium of lenders and MAG (the owner of Manchester, London Stansted and East Midlands airports) received a £300m equity injection from its shareholders). As frustrating as it will be for airports, the Government is clearly relying on the ability of airports to raise private finance more easily than alternative forms of transport. Even so, whilst reducing the spread of COVID-19 is of the utmost importance, airports need a seat at the table when planning the UK's recovery, to ensure that the UK truly opens up for business.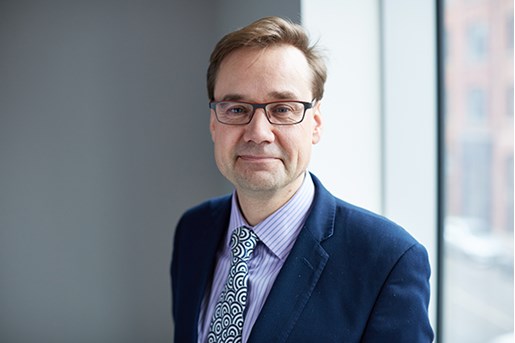 David Shaw
Partner, Construction and Engineering
Leeds, UK
View profile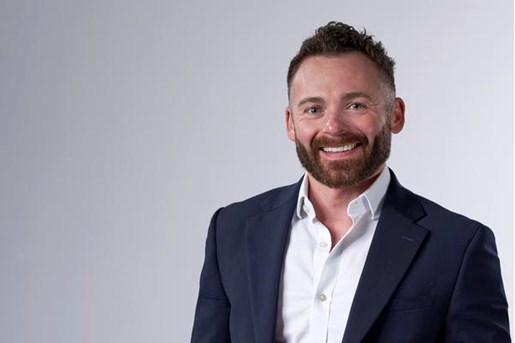 William Smith
Managing Associate, Infrastructure, Projects and Energy
London, UK
View profile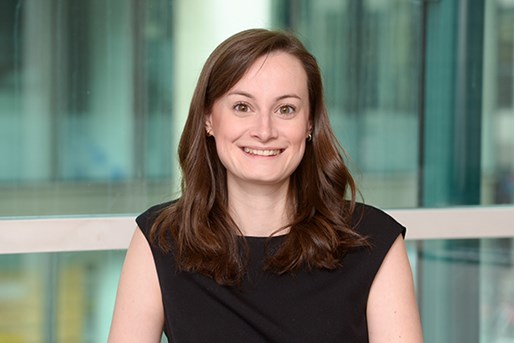 Sophie Moore
Associate, Infrastructure Projects & Energy London
View profile