New residents arriving in the UAE in January 2020 from Europe, the United States or Asia may have been surprised by how small e-commerce's footprint on the retail sector was. Despite the large distances between enclaves of urban development, dotted along snaking highways, e-commerce and online shopping were hardly pervasive features of the retail landscape.
E-commerce platforms stocked far fewer items than their global counterparts, pages bore very little information about the products being sold and reviews were so limited that they hardly represented a consensus on a product's quality or value. If you needed something, you were going to the mall.
In March, the UAE began its nationwide closure of malls and markets and people were instructed to stay home unless absolutely necessary. Photographs showed empty shopping centres, eerily devoid of human activity.
Previously, retailers, enjoying steady streams of shoppers through their doors, had been content to perpetually push the task of formulating an e-commerce strategy down their lists of priorities. This was understandable; many retailers in the UAE represent a number of international brands as franchisees. Those brands, cautious about international expansion, had sought to pass the associated risks and costs to the franchisee. The side-effect was that those franchisees now controlled consumer access to those brands. Having invested heavily in their bricks and mortar offerings, and drawing millions of visitors each year, it is perhaps unsurprising that retailers in the UAE have been slow to embrace e-commerce.
However, as stores were forced to close in March, the scramble for omnichannel capability swiftly moved to centre stage. Those without their own e-commerce offering turned to technology partners to leverage their infrastructure: supermarkets partnered with ride-sharing providers like Careem and Dubai Mall launched a virtual store in partnership with noon.com.
Notably, as the holy month of Ramadan commenced, the effects of coronavirus on the nation's cultural fabric were keenly felt. With large gatherings continuing to be prohibited, the usually bustling Ramadan bazaars were unable to operate. In a demonstrable push towards the adoption of e-commerce, DP World, the Dubai-headquartered global port operator and owner of the Jebel Ali Free Zone, launched www.manasah.com, an online marketplace designed to support local artisans and small businesses in the UAE selling their products during Ramadan.[1]
As consumers, forced into isolation, ordered hair dye to keep greys at bay from home, gym equipment to continue keeping fit at home, and desks, screens and keyboards to allow them to work from home, the rise of e-commerce continued.
The question now being asked is, "what next?" Has COVID-19 resulted in a behavioural paradigm shift for consumers in the UAE? We think that the future will be internet-enabled, rather than singularly e-commerce focused:
The Culture
Shopping in the UAE is more than just a means to an end; it is an experience shared with friends and family. Moreover, the UAE's shopping malls are both tourist attractions and part of the nation's social fabric. For example, The Dubai Mall welcomes over 80 million visitors annually[2] and is currently ranked 2nd on Tripadvisor's list of things to do in Dubai.[3] In addition to being a retail space, scores of tourists throng the malls, arriving by the coachload, and residents meet for coffee, go to the cinema and take the kids ice skating. Indeed, since the re-opening of malls in the UAE, visitors have been quick to return. Importantly, one cannot ignore the fact that malls also represent safe havens from the scorching summer heat; e-commerce may be convenient but when temperatures rise people are still likely to meet at the mall.
Onmnichannel and Online-to-Offline Commerce (O2O)
As shopping malls act as anchor sites for both retail and other leisure offerings, such as salons, children's play-centres and restaurants, we expect to see shops offering more click-and-collect services, therefore allowing consumers to purchase goods online and collect them from store when making their next trip to the mall for a haircut, to drop the kids to the cinema or to meet a friend for coffee.
Data-driven Communication
Interaction with storekeepers and customer service has often differentiated brands. Receiving a call from your grocer letting you know that some choice produce has just arrived and that they will be keeping some aside for you, or from your favourite shoe shop informing you that your size has just been restocked and that they are saving a pair for you, drives consumer loyalty and binds buyers to brands.
We expect to see brands use technology to improve supply chain visibility and predict customer behaviour in order to give shoppers advance notice of arriving stock that they may be interested in. Stores may seek to leverage shopping centres' anchor-like qualities and shoppers' willingness to come to them to provide exclusive or first access to desired items and special prices.
Social Buying
Shopping in China shares some of the same cultural qualities as the UAE. Online shopping, although convenient, lacks the social elements of visiting a market. Pinduoduo, a Chinese social buying platform, seeks to improve this. The app allows consumers to group together in "teams" and buy goods in bulk from manufacturers. The process bypasses middle-men, achieving better prices for consumers whilst granting brands access to better margins. The virtual interaction between consumers as they signal that they are looking for other buyers to team up with, and between sellers and consumers seeking to haggle the prices of goods down, aims to replicate the emotional connections generated when shopping in person.
As artisans, grocers and creators of specialist products have been forced to embrace e-commerce through lockdown, we may see the development of social buying apps here in the UAE. Equally, wholesalers that would ordinarily sell to a supermarket might seek to leverage social buying apps to develop direct relationships with shoppers (collecting powerful consumer data in th process).
Livestreaming, Showrooming and Brand Ambassadors
Elsewhere, we have seen the trend of bricks and mortar retailers, keen to retain customer engagement, use their stores as showrooms for products and to showcase brand ethos and values. Home to a young, self-aware, tech-savvy demographic, the UAE's consumers are active social media users.
We expect to see more brands deploy influencers and ambassadors to livestream in-store events such as fashion shows, launches and collaborations. Livestream has been seen as the spiritual successor to reality TV, with consumers logging on religiously to follow online personalities.
Shrewd retailers will have already taken notice of how artists have begun using livestream to broadcast concerts, including on digital mediums (Travis Scott's concert on Fortnite earlier this year is particularly noteworthy). We foresee retailers using their spaces as sets to broadcast to an online audience, generating organic conversations about their brands and contributing to online culture.
With malls already seen as leisure destinations rather than simple utilities in the UAE, we expect to see brands use their state-of-the-art spaces to share brand heritage, history and backstories in order to build meaningful emotional connections with consumers. For example, Nike marks its annual Air Max Day with exclusive museum-style exhibitions to those lucky enough to gain access to the store.
In addition, for the environmentally conscious consumer, the connected bricks and mortar store is an attractive proposition, offering the convenience of click-and-collect whilst demonstrating a brand's commitment to sustainability.
Finally, in order to distinguish themselves from e-commerce pure players, we expect to see an increase in retailers using in-store experiential marketing and events (see Topshop's Stranger Things event). We anticipate more brands using their spaces to house cinemas, immersive theatre-style events and gaming experiences.
Conclusion
Whilst we do believe that COVID-19 has dramatically stimulated retailers to adopt serious e-commerce strategies in the UAE, the uniqueness of the nation's attitude towards shopping, and the activity's social and cultural significance cannot be ignored.
Shopping malls are tourist destinations and meeting places. Furthermore, retailers acting as franchisees will be keen to retain a direct link with shoppers. We foresee all of these factors influencing how technology impacts retail in the UAE. Pure players will inevitably attract a certain strata of the market, but it may be that the rise of e-commerce acts as a catalyst, enriching the bricks and mortar retail experience rather than replacing it outright.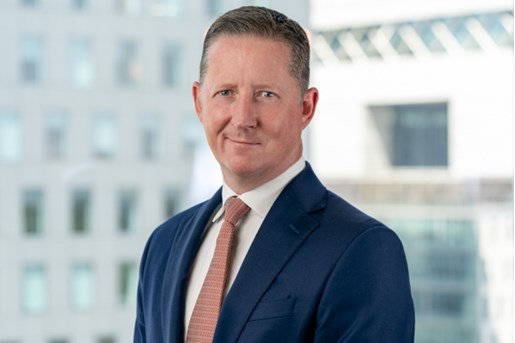 Andrew Johnston
Partner - Head of Middle East and Asia

View profile