Known Unknowns
---
Along with tightening social controls, the months ahead will be defined by various critical relationships and the rules that govern them. Of course they all interlock: material change in any of them impacts each of the others. Which causes multiple complexities in decision-making and risk assessment processes, both within a business and when looking at critical suppliers and customers:
Landlords and Tenants:
protection against forfeiture for business tenants has already been extended until the end of the year, giving business tenants further protection against non-payment of rent
temporary protection against winding up proceedings

scheduled to end at the end of September, but an extension is highly likely, probably also to year end, to remain aligned with forfeiture protection
extension may encourage tenants to take a view on September quarter date payments, knowing landlord recourse is a 2021 issue

landlord views are already hardening, facing pressure from their own lenders (see below) and believing that some tenants are 'hiding' behind the current protections to avoid making payments
constructive discussions are however also taking place, including around term and turnover rents, a glimpse into the future of the retail lease
Directors and Creditors
Parliament has extended the protections against winding up until 31 December 2020

this aligns with the extension of the moratorium on forfeiture (and CRAR) for business tenancies, and allows further breathing space for tenants during the critical Christmas trading quarter and the further lockdowns and social distancing
it also loads up pressure on the end of the critical trading period and the December quarter date – it would be no surprise if it were extended further as that date looms

However, there has been no extension of the relaxation of the sanction of personal liability for wrongful trading
so from 1 October 2020, directors will not be able to rely upon the statutory assumption that they were not responsible for the worsening of the financial position of the company or its creditors, placing a heightened focus on forecasting trading performance and cash in particular
the temporary relaxation of the sanction ought not to have changed behaviours, but it certainly did act as a comfort to directors, who will now be forced to consider critically both the reliability of their forecasts (and assumptions/sensitivities) and the reasonableness of their view that there is a navigable path through any short to medium term challenges
this may become particularly important in anticipating behaviour and decisions of suppliers and customers
Lenders and Borrowers
CBILS / CLBILS repayments – many government guaranteed loans were provided on an interest only basis for the first 6 months - as capital repayments start to kick in now there is an additional cashflow squeeze to add to reduced furlough contributions etc
back at the start of lockdown repayment holidays (both capital and interest) and covenant waivers were often granted until the end of the September quarter, requiring a further reset now
generally banks will be reluctant to continue to defer payments and to impair debt assets, to avoid wholesale impairment increases and the associated impact on capital adequacy and market messaging
Employer and Employees
furlough scheme – currently due to run off at the end of October, there is lots of speculation about possible extension or replacement, maybe targeted support for specific sectors - will the deterrent of redundancy costs and/or the benefit of the coronavirus job retention bonus scheme lead employers to retain more staff than they otherwise would have done, with Christmas trading on the horizon?
employment decisions are becoming every more media-sensitive, especially where bonuses or dividends are being paid
Supply and Demand
amidst record levels of personal savings and much reduced holiday spending, will there be 'revenge spending' around both Christmas and Black Friday? indeed will Black Friday happen as in previous years given the level of discounting already happening in some retail channels?
stock and distribution channels – will stock levels be high enough, and supply, IT and distribution structures strong enough, and secure enough, to cater for record levels of online Black Friday and pre-Christmas trading (which would appear likely irrespective of where we go with lockdown steps)?
will Brexit stockbuilding and contingency plans be approved, funded and executed to minimise trading impact of 'no-deal' or will businesses keep fingers crossed for a sensible exit deal?
suppliers are of course faced with significant decisions and risks assessments in this context as well, and credit insurers (relatively quiet stakeholders so far?) will also hold critical cards
What next?
the Golden Quarter is of course in any year business-critical, its endpoint a crucial financial health check in the sector
there are many potential multipliers this year: difficult government decisions on maintaining/changing/reducing support will be considerably harder as December approaches
as ever planning, clear dialogues, transparency and information exchange help to manage all the above relationships but as the stakes gets higher, cards are generally being held closer
Freedom of Information and Covid-19
---
A quick note from the Covid frontline:
What's happening? Authorities such as the Food Standards Agency are increasingly being requested under Freedom of Information laws (probably by activists or the press) for information on the numbers of COVID-19 cases at factories and other premises - if the authority looks to rely on 'commercial interests' as an exemption to its disclosure obligation then it has to consult with the relevant business to obtain its views on the disclosure
The full picture - information about numbers of COVID-19 cases can be misleading when read in isolation – if it appears that the authority is minded to disclose, an explanatory statement (safety measures that have been taken, any improvement in case numbers since the record was created) should also be provided
Urgent steps - authorities must respond to FOIA requests promptly, and by the twentieth working day following the date of receipt of the request (possibly extended to take into account public interest considerations) – rapid engagement (to look to resist disclosure and/or to provide full context, as above) is critical if you are contacted
Brexit Planning
---
We will be focusing in the coming weeks on practical challenges and solutions in the sector
Examples of themes we will be tracking include:

employment, immigration and visa applications
environmental and other registrations and permits
food and other product labelling and the new UKCA markings
logistics issues including border controls and tariffs

UKCA markings is this week's focus point: from 1 January 2021 the UKCA (UK Conformity Assessed) marking is a new UK product marking that will be used for goods being placed on the market in Great Britain (England, Wales and Scotland)
According to specific extracts from UK Govt guidance:

the marking:

covers most goods which previously required the CE marking
cannot alone be used for goods placed on the Northern Ireland market, which require the CE marking or UK(NI) marking
will apply to most goods currently subject to the CE marking
will also apply to aerosol products

businesses will still be able to use the CE marking until 1 January 2022 in most cases
the CE marking will only be valid in Great Britain for areas where GB and EU rules remain the same
goods can carry both the CE and UKCA markings so long as they are fully compliant with both UK and EU regulations
from 1 January 2021 the essential requirements and standards that can be used to demonstrate conformity with them for UKCA marked goods will be the same as they are now – that means that if goods are currently made to the technical requirements necessary for CE marking then they will be made to the same technical requirements that will exist for UKCA marking from 1 January 2021 (but the conformity assessment bodies that test them may need to be different)

Confused? Feels complicated? We think so - do get in touch if you want to discuss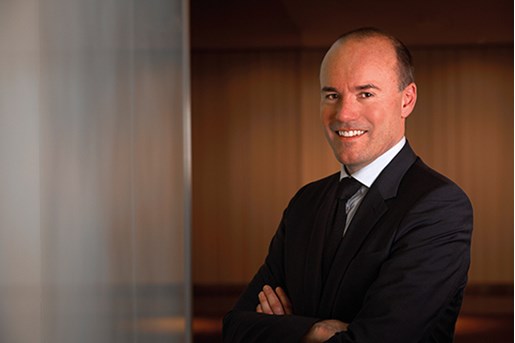 Andrew Rosling
Co-Head of Retail & Consumer Sector, Partner, Mergers and Acquisitions London
View profile