In this month's newsletter we cover a number of current issues directly impacting the retail market.
These issues include; competition developments with a focus on anti-competitive e-commerce practices, the Scottish Deposit Return Scheme, International Data Transfer Briefings and a snapshot of recent sector statistics.
AMAZON & REGULATING ONLINE PLATFORMS
The EC continues to focus on anti-competitive e-commerce practices, with Amazon now facing a potential multi-billion pound fine for the use of non-public independent seller data and alleged self-preferencing.
The Commission's case -

it has alleged that Amazon uses confidential business data of independent sellers who sell on its marketplace (eg data on the number of products sold and revenue data) to benefit its own retail business, e.g. by focussing offers on bestselling products, which competes directly with those third party independent sellers
it has also opened an investigation into whether Amazon gives preferential treatment to its own retail offers and those of marketplace sellers that use its logistics and delivery services - this is likely to be hard fought and some way off a final decision as this approach is fundamental to the Amazon business model (and that risk to the business model is likely to matter more than the multi-billion pound fines the Commission could potentially levy)

The wider picture -

there is also a wider backdrop of regulators across the world, including the CMA and European Commission, pushing for further regulation of online platforms to protect against unfair practices – much of this is focused on mechanisms to enable something closer to a level playing field between platforms and their users – with customer data portability, transparency of process and terms, non-retrospectivity and so on all under consideration
direct regulation will come with significant powers and in the UK there are some parallels with the Groceries Code Adjudicator, that has a similar role in a very different context - the breaking news this week is that the CMA is looking to set up its own Digital Market Unit, to create bespoke rules for each of the tech giants and with material fining powers (all subject to Parliamentary approval – more to follow)
the issues will be how new rules are both clear but also adaptable to changing markets and technologies, as well as having flexible processes that can achieve quick outcomes – but which are likely to be backed by strong investigatory and enforcement powers
regulators have also voiced concerns around:

late payments to suppliers (with invoice deductions, credit notes and shortage claims (especially with multipacks) and slow complex dispute resolution processes)
the sourcing and selling of parallel imports and counterfeits
the lack of data provided to suppliers about their product sales and customers through platforms (depending on which data subscription levels they pay for)

retail sales have actually grown this year (see below), but the High Street continues to see high profile losses, whilst Amazon has employed nearly half a million people to keep up with demand; so the political and taxation environment for such platforms becomes ever more visible and challenging (France having seen Amazon agree to postpone Black Friday until bricks and mortar retailers reopen)
DEPOSIT RETURN SCHEME
With all of the distractions presented to the Scottish food and drink industry by a global pandemic and Brexit, not to mention Christmas, the impending Scottish Deposit Return Scheme might not be front of mind yet for many.
However, the legislation that was passed in May 2020 states that the scheme will go live for the public in Scotland on 1 July 2022 and there is a huge amount of work for producers, retailers and other members of the supply chain to do between now and then.
Various parts of the regulations will come into effect before the scheme goes live, to make sure it is ready on day one, and we can expect to see further details emerging about the practicalities of the scheme over the coming weeks and months. We will keep you appraised as best we can.
Most recently, it has been announced that new planning rules came into effect on 30 October 2020 making it easier to install a reverse vending machine.
Zero Waste Scotland has also set up an information site which can be accessed here.
INTERNATIONAL DATA TRANSFER BRIEFINGS
EUROPEAN DATA PROTECTION BOARD GUIDANCE

In November, the EDPB published two guidance documents, which are subject to consultation ending this week
Following the CJEU decision on Schrems II, the EDPB sought to address the new requirements for "supplementary measures" where the new SCCs alone are insufficient for the purposes of ensuring GDPR-level protection on transfer to a third country. The new recommendations:

aim to assist controllers and processors acting as data exporters with their duty to implement appropriate supplementary measures where they are needed to ensure a GDPR equivalent level of protection - many uncertainties have been erased through a 'roadmap' of steps that data exporters must take when deciding whether supplementary measures are required for a transfer outside of the EEA
are designed to assist exporters in determining whether the law of a third country relating to public authorities' access to data for surveillance purposes can be regarded as a justifiable interference with privacy rights and the protection of personal data, so as to not impinge on the commitments of the transfer tool under Art 46 GDPR which the data exporter and importer rely on - while these recommendations provide welcome clarification, data exporters will continue to hold a high level of responsibility and accountability in relation to their assessments for transfer and the tools which they choose to rely on.

EUROPEAN COMMISSION'S NEW STANDARD CONTRACTUAL CLAUSES

Also in November the EC published its new draft SCCs for the transfer of personal data to third countries - the old SCCs were drafted prior to the implementation of the GDPR and the Schrems II judgment made it clear that in absence of the EU-US Privacy Shield, reliance on SCCs without further case by case assessment will not be an acceptable approach
The new SSCs:

as well as being GDPR compliant, represent the EC's recognition that the previous clauses did not provide for many of the international data transfer scenarios which arise when using modern technologies
consist of a long, modular template aiming to solve a number of gaps and uncertainties which existed
include four 'modules' to be used by businesses, depending on the transfer scenario concerned, namely (1) controller-to-controller; (2) controller-to-processor; (3) processor-to-processor transfers; and (4) processor-to-controller transfers
once finalised, will need to be incorporated into new and existing contracts and a one year 'grace period' will be applied (however, where the new SCCs alone are not sufficient to ensure GDPR level protection when transferring outside of the EEA, 'supplementary measures' may be taken in accordance with the European Data Protection Board recommendations)
RETAIL SECTOR STATISTICS - Retail Economics 2020
Retail sales are up by 1.4% on the previous year (year-to-date, Jan-Sep)
Online retail sales are 43% higher than a year ago (year-to-date, Jan-Sep)
Online retail sales account for 26% of overall retail sales (year-to-date, Jan-Sep)
48% of consumers said that they are shopping for retail products online for the first time. (Retail Economics survey, September 2020)
According to GfK, consumer confidence stood at -31 in October 2020, some 17 points lower than October 2019.
The retail sector generates 5% of total GDP
2021 HORIZON SCANNER
The Retail and Consumer horizon scanner is launching on the 4th January. This year we have taken it digital and we will share the link with you on launch day.
Over 35 key legal and regulatory changes can be easily browsed, helping you to set your course for the year ahead. It also tracks key drivers of change - ESG, digital engagement, managing your real estate portfolio and the future of employment.
The microsite will be updated throughout the year with any additional entries and reminders and changes will appear in our monthly retail and consumer newsletter.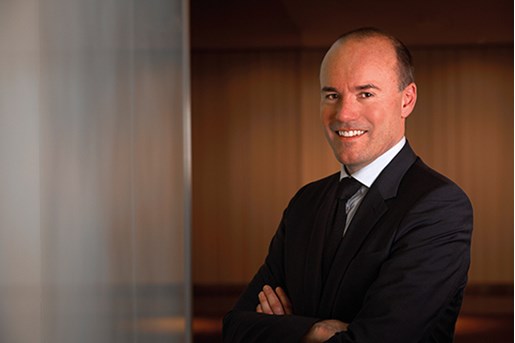 Andrew Rosling
Partner, Mergers and Acquisitions London
View profile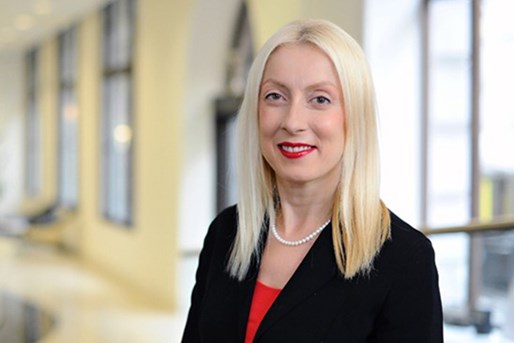 Dr. Nathalie Moreno
Partner, Commercial Services
London
View profile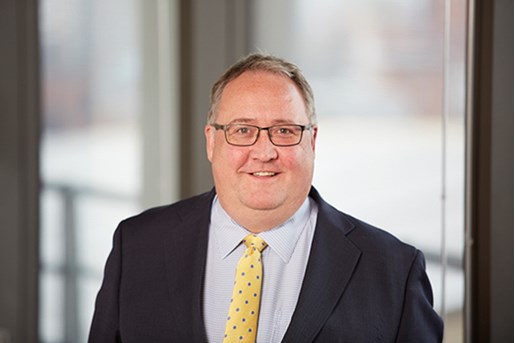 Jonathan Davey
Partner, Commercial Services
United Kingdom
View profile