COVID PROTECTIONS EXTENDED TO GIVE BUSINESSES A LAST CHANCE TO PLAN RECOVERY. TIME TO CONSIDER A COVID-19 CVA?
If the announcements last week on the lack of downward tier revisions for many areas is the bad news, the silver lining for the struggling and affected businesses came in the reinstatement of the temporary suspension on the use of statutory demands and winding up petitions until 31 March 2021.
This prevents certain creditors from taking legal action to recover outstanding debts and follows the previously announced reinstatement of the removal of the threat of personal liability for wrongful trading for directors until 30 April 2021.
A BALANCE BETWEEN RESTRICTIONS AND PROTECTIONS
With these announcements, the government appears to be trying to strike a balance between severely restricting the trading of businesses on the one hand, and shielding them from the repercussions of depleted cash-flow on the other.
Finding such a balance is crucial: if government restrictions mean businesses across the country can't trade, can't generate income and can't service their existing debt and/or rental obligations, then these companies need support and one way of providing that is restricting creditors taking action which would otherwise lead to the toppling of the countless effected companies.
However, this balance can only be maintained for so long.
ENFORCEMENT ACTION IS LOOMING
With the vaccine beginning to work its way through the population, it is looking ever more likely that the second quarter of next year will bring a general easing of restrictions and at least the start of a return to some kind of normality.
What the vaccine can't do, though, is soften the potential hammer blow of recoveries actions that will hit businesses once the creditor restrictions expire at the end of March. Many are predicting a huge swell in such actions as the sluice gates open for creditors, who have had no option but to sit and watch their debtors slide into default for the better part of a year.
The problem is that these defaults have often been unavoidable for what would otherwise be very successful businesses. They are a direct result of the pandemic, rather than the consequence of any wrongdoing on the part of company directors or due to systemic issues within the businesses.
ENGAGING WITH CREDITORS AND TAKING STEPS TO MITIGATE – THE COVID CVA
As with any problem that can be seen coming, there is time for businesses to take the necessary action to mitigate: early and frank engagement with creditors will be key, accepting the untenable situation they may be in but making a persuasive case to creditors that they are a successful enterprise, unexpectedly derailed by an unforeseen global pandemic, and one which will bounce back as soon as normal service and customer demand resumes. If creditors want to ensure the best chances of as full a recovery of their debt as possible, they may be best advised to offer a helping hand when asked.
Of course, such discussions can take place informally at any time. However, from a legal and restructuring perspective, there are a number of tools which may be available and company directors should not hesitate to speak to legal advisers or an insolvency practitioner to identify the most appropriate option for their business.
Due to the underlying commercial viability of many of the companies that have been hit by COVID, the most appropriate tool may be a Company Voluntary Arrangement (CVA), which, as the name suggests, involves a company approaching its creditors and voluntarily entering into a contractual arrangement whereby a compromise is reached on their outstanding debts to allow the business to begin trading profitably again. This compromise could include a simple payment holiday or a slight reduction of certain, or all, debts. The overriding principles is that the company just needs some breathing space while they get back on their feet and re-engage with their market.
With a new model CVA for SMEs recently published by R3 – the UK's leading insolvency professionals association – now could be the perfect opportunity for companies to familiarise themselves with this tool and engage with creditors before time runs out. This new model CVA is specifically designed for a rescue of viable businesses that have suffered due to COVID and offers an opportunity for breathing space to recover. Read more about it here.
Our Scottish restructuring team would be happy to take a call to discuss the best use of the R3 Model in the recovery of any specific business.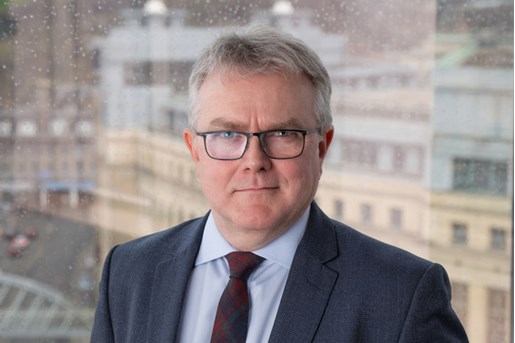 Tim Cooper
Partner, Restructuring
Edinburgh, UK
View profile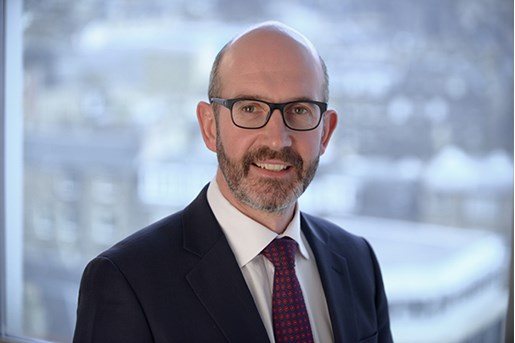 Jamie McIntosh
Partner, Restructuring
Edinburgh, UK
View profile