From 13 May 2020, anyone in England can move home but they should follow amended guidance published by the Ministry of Housing, Communities and Local Government. Home buyers and sellers were previously told to delay completion until the end of lockdown.
---
Subject to social-distancing, estate agents and developer sales offices or showrooms can open, viewings can be carried out, removal firms, surveyors, tradespeople and conveyancers can restart operations. Quite how this will work in practice remains to be seen with challenging hurdles to be overcome on how to do all this safely.
The changes have been implemented pursuant to The Health Protection (Coronavirus, Restrictions) (England) (Amendment) (No 2) Regulations 2020.
GUIDANCE
The government has updated its guidance on home moving during the coronavirus COVID-19 outbreak for sellers, buyers, and other professionals involved in the sale process. The guidance (originally issued on 26 March 2020) stated:
"Where the property being moved into is vacant, then you can continue with this transaction although you should follow the guidance in this document on home removals. Where the property is current occupied, we encourage all parties to do all they can to amicably agree alternative dates to move, for a time when it is likely that stay-at-home measure against coronavirus (covid-19) will no longer be in place." Ministry of Housing, Communities & Local Government
and now reads:
"People are free to move home, however, the process of finding and moving into a new home is likely to be different, as those involved in the process will need to adapt practices and procedures to ensure that the risk of spread of coronavirus is reduced as far as possible. It is vital that everyone stays alert and safe." Ministry of Housing, Communities & Local Government
WHY THE CHANGE?
The government's aim is to kick-start the housing market which has been on hold since the start of lockdown. According to the Housing Secretary Robert Jenrick:
"Our clear plan will enable people to move home safely, covering each aspect of the sales and letting process, from viewings to removals and this critical industry can now safely move forward, and those waiting patiently to move can now do so." Robert Jenrick, Housing Secretary
It has been estimated that around 450,000 property sales have been put on hold during lockdown with a total value of £82bn.
The position is different in Wales, Scotland and Northern Ireland where lockdown measures still apply to the property market
WHAT DOES IT MEAN IN PRACTICE?
WHAT IS ALLOWED?
The amended regulations allow any of the following in connection with the purchase, sale, letting or rental of residential property:
visiting estate/ letting agents, developer sales offices or show homes
viewing residential properties to look for a property to buy or rent
preparing a residential property to move in
moving house
visiting a residential property to undertake any activities required for the rental or sale of that property.
WHAT WILL IT ENTAIL?
The guidance from Public Health England must continue to be followed with social distancing and frequent hand-washing remaining key
Anyone advised to self-isolate should not move home or view properties. Buyers "should not expect to move into any home where people are ill or self-isolating"
Initial viewing should be done virtually, where possible
Viewings should not take place where someone in the house being viewed has symptoms or is self-isolating
All physical viewings should be limited to members of the same household. Open house viewings should not take place. Physical viewings should only be conducted where buyers are seriously considering making an offer on a property
Viewing of show homes or visiting of a particular plot should be possible with the developer having an appointment system in place
Properties should be vacated whilst people are shown round and thoroughly cleaned before someone moves in
Recognising the need for parties to agree "amicable arrangements" to change move dates if another party or someone in the chain party has COVID-19 or is shielding or self-isolating
Considering contractual provisions for managing the risk of possible COVID-19 - related delays if house moves have to be paused for a short time or move dates need to change as a result of illness from COVID-19 or needing to self-isolate.
KEY PROVISIONS IN THE GUIDANCE
The guidance is not legally binding but represents good practice.
CONVEYANCERS
Conveyancers should conduct as much business remotely, including online searches
Conveyancers should promote flexibility in transactions making provision for the risks presented by COVID-19 including prioritising support for those who are clinically vulnerable or shielding, symptomatic or self-isolating, to agree a new move date
The Conveyancing Association says it is creating sector-specific guidance to help conveyancers identify what they need to think about when dealing with transactions, such as installing screens in their receptions where business cannot be carried out remotely or signing up to electronic identity verification systems. Conveyancers were previously told to continue to support the sales process as far as possible and make every effort to support clients due to complete on occupied properties to change the moving date.
LETTING AGENTS AND PRIVATE LANDLORDS
All necessary repairs and gas and electrical safety checks should be conducted while the property is vacant and before a new tenant moves in, where possible. Where this is not possible, and visits are needed to an occupied property, this should be done by appointment
Landlords should make "every effort to abide by gas and electrical safety requirements" as tenants' safety should be the first priority. However, if, for example, a tenant has symptoms, the landlord would not be in breach if they can demonstrate they have taken reasonable steps to comply
Letting agents and landlords should follow the COVID-19 renting guidance for landlords and local authorities which explains the measures which have been introduced to protect tenants from eviction during the current pandemic and make sure tenants are aware of the guidance
Letting agents and landlords should take steps to ensure any properties are prepared ready for new tenants and this may include cleaning to minimise any potential spread of the virus in line with guidance on cleaning of non- healthcare settings
Government guidance on landlord right to rent checks allows these checks to be conducted remotely. Letting agents and landlords should consider other areas where in person payments, referencing or checks can be conducted remotely instead and take further advice if required.
SURVEYORS AND EPC ASSESSORS
Surveyors can undertake surveys, subject to social distancing requirements and following guidance on working in other people's homes. In addition, The Royal Institution of Chartered Surveyors (RICS) has also published guidance on inspections
EPC assessors may also visit properties to carry out surveys but should take account of social distancing requirements
Surveyors should be clear in any reports about areas which they were not able to inspect due to public health limitations.
NEW BUILD HOME WARRANTY ASSESSMENTS
Inspectors can carry out warranty assessments on new build properties subject to social distancing requirements and following the guidance on working in other people's homes
Where possible, the warranty providers should investigate claims remotely using video or photo evidence. If this is not possible, and an inspector needs to visit an occupied property, this should be done by appointment.
TRADESPEOPLE
Tradespeople, including fitters, can carry out work, subject to social distancing and following guidance on working in other people's homes
One tradesperson should visit the property at any time, where possible and there should be no visits where a member of the household is self-isolating or showing COVID-19 symptoms
Tradespeople should implement a buddy system and ensure that the same people work together where this is needed.
VULNERABLE PEOPLE OR THOSE SHIELDING
May wish to seek medical advice before moving and should make their status clear to all of the professionals involved in the process who may be able to implement additional precautionary measures.
BUILDING RE-START
In another move to unlock the housing market, the government and the Home Builders Federation have launched the Safe Working Charter to enable construction sites to reopen in line with current health and safety advice. The charter compliments detailed guidance available from the Construction Leadership Council on further reducing the risk of infection onsite.
It includes:
setting out extended working hours for construction sites in order to allow builders to work flexibly. Builders will be able to agree site working hours with their local councils, which will allow staggered arrival times for workers and hopefully ease pressure on public transport
allowing the planning system to operate remotely again
allowing local councils and developers to publicise planning applications through social media rather than relying on posters and leaflets
allowing small developers who may be struggling with their cash flow to defer payments to local councils.
"A resumption of work will play a major part in helping the economy recover, as well as delivering the homes the country needs and it should also provide the supply chain with the confidence it needs to accelerate its own restart." Stewart Baseley, Executive Chairman of the Homes Builders Federation
COMMENT
Industry reaction has been mixed with some believing it will be a "major first step" in getting the housing market back on track and giving the public the confidence to re-engage with the housing market. Others recognise that the harsh reality, for many, is that finances are now less secure than previously. The reaction of lenders and whether they will support the market will be a key testament to whether the housing lockdown release will indeed kick-start the market.
The financing of transactions could pose a major challenge, in addition to many buyers, sellers and developers remaining cautious. The truth is no one actually knows whether the government proposals will accelerate a return to normal (or as "new normal", as possible) or what will happen to house prices, and whether we will see a marked reduction as the market opens up or an increase in buyers keen to move. One thing is certain, a good Wi-Fi connection will be of paramount importance.
We will keep you informed of further updates as the situation progresses.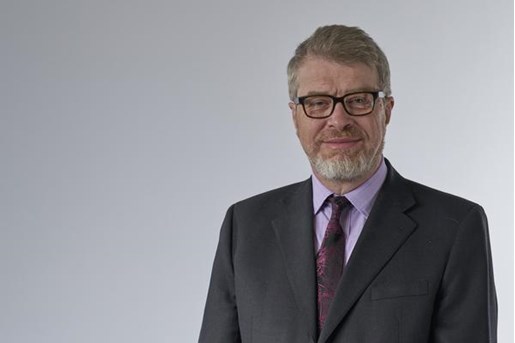 Peter Hardy
Co-head of Housing Sector
London, UK
View profile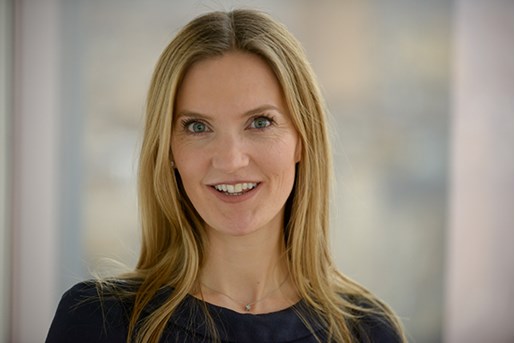 Kirsty Nicholson
Partner, Real Estate
Edinburgh, UK
View profile