In this article, we answer the most frequently asked questions from RSLs during COVID-19.
---
HOW DO WE TACKLE THE SPIKE IN ANTISOCIAL BEHAVIOUR AT THIS TIME?
RSLs owe a duty of care to all tenants and so it will be important to take action against those who are acting in an antisocial manner at this time. RSLs should keep a log of complaints received relating to antisocial behaviour.
RSLs can convert tenancies from a SST to a SSST where a tenant, joint tenant or person residing with the tenant acts in an anti-social manner to persons in the locality of the property. The tenancy will convert immediately upon service of the relevant notice. Adequate housing support must be put in place to avoid challenge to the conversion.
Alternatively, RSLs may wish to consider obtaining an antisocial behaviour order (ASBO). An ASBO may be suitable to prohibit the tenant acting in a way which causes or is likely to cause distress to anyone in their locality. There is incentive not to breach an ASBO as it is a criminal offence to do so. The courts are dealing with ASBOs at this time.
HOW DO WE TACKLE THE SPIKE IN RENT ARREARS?
RSLs should reach out to tenants and encourage them to engage on the issue of arrears. It will be important to distinguish between tenants experiencing covid-19 related financial hardship and tenants who are able to pay rent but aren't.
For the former, RSLs should explore the possibility of repayment plans and consider whether the tenant is eligible for universal credit or another form of financial support. In cases where tenants simply are not paying, RSLs may wish to consider issuing a notice of proceedings. The coronavirus legislation does not impose a ban on evictions relating to rent arrears but it has extended the notice period to 6 months. However, landlords of Scottish secure tenants will need enough evidence to show that it is "reasonable" in covid-19 circumstances to award the order.
The Chartered Institute of Housing Scotland has released the following guidance which highlights the measures in place for protecting tenants from arrears, evictions and homelessness. Click here to read.
HOW CAN WE SIGN UP NEW TENANTS WHILST OBSERVING SOCIAL DISTANCING MEASURES?
It is unlikely that RSLs will have the platforms to allow tenancies to be signed with advanced or qualified electronic signatures. AG have produced a detailed note on practical alternate solutions for signing up new tenants at this time which is available upon request. Examples of practical solutions include "contactless protocol" signing and witnessing via video call. Above all, the health and safety of staff and tenants / prospective tenants should be prioritised.
WHAT IS THE POSITION ON SERVING NOTICES OF PROCEEDINGS WITH THE CURRENT SOCIAL DISTANCING/LOCKDOWN RESTRICTIONS IN PLACE?
If hand delivering notices is not possible, RSLs can post notices recorded delivery to the tenant's address. The execution of service should detail the fact that the notice was posted recorded delivery, the date of posting and posting location (post office address). During covid-19 restrictions, we would suggest that RSLs serve notices by recorded delivery and first class post.
SHOULD WE HOLD OFF SERVING NOTICES OF PROCEEDINGS UNTIL THE EXTENSIONS IMPOSED BY THE CORONAVIRUS (SCOTLAND) ACT 2020 ARE LIFTED?
The Coronavirus (Scotland) Act 2020 extends the period of notice for raising eviction proceedings. At present, the Act is due to expire on the 30th September 2020. Upon expiry, the old notice periods shall be reinstated. However, Scottish Ministers may extend the expiry date to 31 March 2021 and again to 30 September 2021. Therefore, given the potential for the 2020 Act to be extended, it is advisable to serve notices sooner rather than later to start the clock ticking on the extended notice period.
WE HAVE EVICTION CASES THAT HAVE BEEN SISTED DUE TO COVID19. IS THERE ANY UPDATE FROM THE COURT ON PROGRESSING THESE MATTERS AND CAN NEW EVICTION ACTIONS BE RAISED?
Sisted eviction actions will be progressed from 30 July 2020 at the earliest. At present, the courts have not provided any update on accepting new recovery of possession actions, but we will update you when that changes. The only relevant new court business being treated as urgent for RSLs is interim anti-social behaviour order applications.
WHAT IS THE UPDATED ADVICE ON CARRYING OUT REPAIRS AND GAS SAFETY CHECKS?
The Scottish Government has advised that repairs and health and safety inspections should only be carried out where there is an urgent need. Urgent health and safety issues are those which affect the tenant's ability to live safely and maintain their mental and physical health in the property. Above all, the health and safety of tenants should be prioritised. If repair works or safety checks are necessary, social distancing should be observed. In terms of annual gas safety, the UK Health and Safety Executive's advice should be followed. Click here to read the advice.
Where housing officers are being asked to carry out repairs or inspections you must conduct a risk assessment upon the risk of contracting or transmitting covid-19 related to that work, and implement controls and/or procedures to eliminate or minimise that risk. The assessment should be carried out in line with the HSE guidance.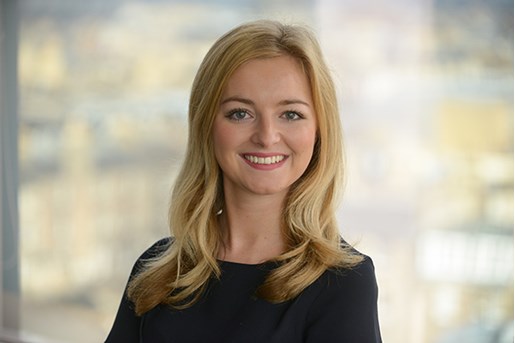 Hannah Brown
Associate, Dispute Resolution
Glasgow, UK
View profile