We need to talk about hand back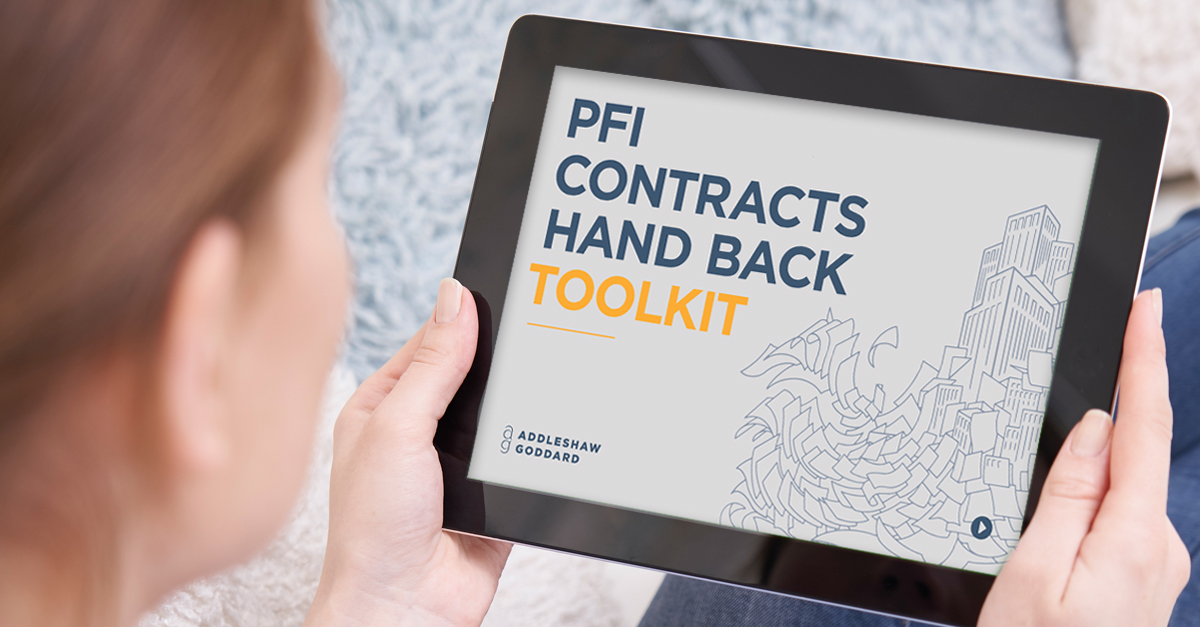 The National Audit Office estimates that over the next ten years, 204 PFI Contracts will expire, relating to assets with a capital value of £11.7BN.
---
If you are involved in a PFI project, Hand Back issues will almost certainly affect you. The Infrastructure and Projects Authority recommends commencing preparation for Hand Back seven years in advance of contract expiry. Understanding the issues and their likely impact at an early stage will allow you to prepare and adopt the right Hand Back strategy. Do you need to start preparing for Hand Back?
Our Hand Back toolkit can help you identify the key issues.
Helping you to prepare
Based on a wealth experience in supporting owners, managers, lenders and procuring clients in dealing with a whole range of operational and asset-related issues across all sectors of the UK PPP market, Addleshaw Goddard's dedicated Infrastructure Asset Management Team has prepared a Hand Back Toolkit setting out key considerations and steps in preparing for Hand Back of project assets.

Key contacts