AS THE FIRST WAVE OF THE PANDEMIC FADES, THIS ARTICLE CONSIDERS HOW THE NHS ADAPTED ITS PHYSICAL INFRASTRUCTURE TO THE CIRCUMSTANCES.
Over the past four months the NHS estate and physical infrastructure has undergone a radical overhaul in response to the COVID-19 pandemic. Over that time the pandemic rose from a handful of confirmed cases per day in the UK to several thousand, and thankfully is now back in retreat again. Mirroring this has been an unprecedented rapid reallocation of space across the NHS estate, and now questions are being asked as to what now happens to this space as the peak of COVID-19 reduces.
USE OF STANDARDISED FRAMEWORK
In line with long term NHS strategy, centralised design frameworks have been used to allow a quick rollout of effective designs. The ProCure22 (P22) framework was used to procure all the temporary Nightingale hospitals, other than the London Excel site, which made it possible for ward capacity to be scaled up very quickly.
Community hubs were also repurposed, with some sites being converted to 'hot-hubs' which handled only suspected coronavirus cases. Others were converted from sites with no overnight beds to wards to increase bed capacity further.
RAPID TRANSITION TO VIRTUAL PRIMARY CARE
Repurposing community hubs virtually overnight while continuing primary care has led to a step-change in the process of moving primary care from face-to-face appointments. Despite years of transition towards home and community based care with improved digitalisation, the vast majority of GP appointments at the start of this year were face-to-face. Now the vast majority are being done by phone or video call. This has freed up clinical space for acute treatment without the need to build a single new ward.
Going forward, there are two schools of thought on these spaces. One holds that a long-desired change has been achieved overnight and scaling this back is a missed opportunity. Proponents stress that many vulnerable patients report preferring distanced appointments, and the risk of GP waiting rooms where patients with various conditions mix is removed. Other GPs warn that distanced appointments take longer than traditional ones as it can be harder to accurately diagnose a patient's needs.
ESTATE RATIONALISATION
It is estimated that 30% of the NHS estate is dedicated to administrative uses. This is not wasted space, but there have been efforts for many years to enable the delivery of clinical work with less administrative support – freeing up clinical space without the time or expense of building new wards. During the pandemic much of this 30% has been repurposed, and options are actively being explored for as much as half of this becoming flexible space which is used for different needs at different times.
In recognising the delays the pandemic has brought in the treatment of acute conditions such as cancer some of these spaces are now being re-purposed again to provide increased capacity to scale up cancer care to try and redress the balance. The Exeter Nightingale hospital looks to be first in line helping to increase diagnostic capacity and allow for more testing at a greater speed.
IMPORTANCE OF THE NEXT SPENDING REVIEW
The government is due to conduct a full Spending Review in autumn this year, and enabling long term change will require a significant settlement. The use of GP surgeries for wider clinical uses, for example, is already being promoted by schemes to upskill staff to provide more specialised care such as the Talent for Care program. If that scheme can be fully funded it may allow GP surgeries to conduct much more primary care virtually and provide specialist care on site, further supporting the wider health agenda.
CONCLUSION
The COVID-19 pandemic has led to a dramatic reorganisation of space and its use in the NHS, with processes streamlined and barriers to change broken down. Some of these shifts fit in with long-term goals, such as moving primary care from face-to-face appointments and using the freed up space for more specialist treatment. Whilst the conversion of administrative space and primary care space has challenges it has moved the conversation on around the integration of social and health care. Funding will always be a conversation, and whether it is public or private remains to be seen, at the next Spending Review later this year.
In the meantime, the NHS has responded with gusto to the challenges it has faced during the pandemic. That open and innovative approach could be the platform for real change in healthcare delivery.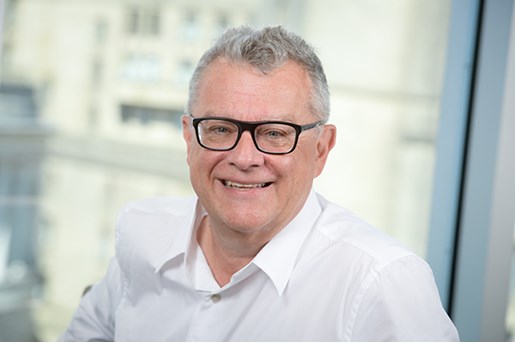 Michael O'Connor
Partner, Head of Manchester office
United Kingdom
View profile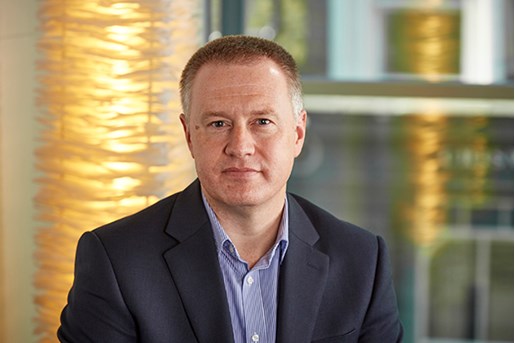 Matthew Newing
Partner, Infrastructure, Projects and Energy London, UK
View profile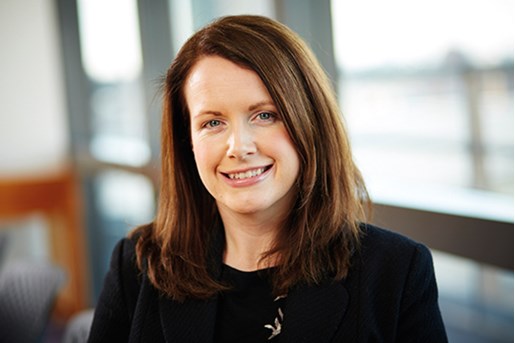 Stephanie Townley
Legal Director, Infrastructure, Projects & Energy Manchester
View profile