THE COVID-19 PANDEMIC HAS LED TO A STEP-CHANGE IN THE USE OF TECHNOLOGY IN THE SECTOR. THIS ARTICLE EXPLORES THE IMPACT OF THE CURRENT SITUATION AND THE PROSPECTS FOR LONG-TERM SHIFTS.
The current pandemic has led to a sea change in how the NHS provides healthcare. The nature of the coronavirus has made face-to-face contact a method of last resort, leading to shifts in how patients are treat. The need to free up ward space to treat COVID-19 patients has fuelled innovations to allow as many other patients as possible to receive care elsewhere. This article outlines some of the key areas where new technology has been developed or existing systems have been scaled up to meet present challenges. It follows on from our previous article, COVID-19 – Lessons learned so far and next steps for NHS infrastructure which considered how the NHS has adapted its physical infrastructure to the circumstances.
PRIMARY CARE
Perhaps the most dramatic use of technology has been in allowing distanced communication within the NHS. The need for socially-distanced methods of treating patients has led GP surgeries to provide the vast majority of their appointments by phone or video call.
Whilst there had been a steady uptake of remote consultations over the past few years, the pace of current change cannot be overstated: one NHS Wales video appointment system was rolled out to 88% of GPs within a month of being launched. Primary care providers are now able to procure various technological solutions from the new GP IT Futures framework, which replaced the old GP System of Choice framework at the end of last year, pre-pandemic.
Patients too now appear to have embraced new systems for receiving healthcare. In March 2020, new registrations for the NHS App (which allows patients to book appointments and view their medical records) doubled. This may be reflective of those who would usually drop into their local surgery or see their GP face-to-face now being more willing to explore remote options due to social distancing measures.
ACUTE CARE
Whilst A&E departments were urging people to stay away from hospitals if possible, there was a 100-fold increase in calls to the NHS 111 service providing healthcare advice over the phone and a 50-fold increase in NHS 111 website visits.
Some entirely new methods have been developed and implemented in a matter of months or even weeks. A 'Call 4 Help' app has been rolled out to staff, initially at Queen Elizabeth Hospital Birmingham, allowing clinicians to post requests for assistance on a central message board which can be 'claimed' and completed by any member of the team. This has increased the efficiency of the teams using the app enabling them to help more patients with the same number of staff.
Similarly, an app has been designed to give clinicians automatic prompts when test results have arrived, instead of waiting for the relevant person to check their email or be told by a colleague. Saving time and creating efficiencies.
CLINICAL CAPACITY MODELLING
The NHS has long utilised public health statistics for modelling purposes and to inform operational funding allocation, but the pandemic has prompted an acceleration of short-term clinical capacity modelling. Traditionally, expected ward capacity would be determined by the lead practitioner on the ward assessing how many patients were likely to recover and be discharged over a period of time, but the coronavirus has presented challenges for that system.
Given the novel nature of the illness, there is not sufficient experience of treating COVID-19 to enable clinicians to make such broad judgements. Instead, computer models which compile data from around the world are being used to estimate the need for beds and ventilators over the upcoming weeks.
PAPERLESS NOTES
The potential risk of transmission from surfaces means, clinicians are becoming less reliant upon handwritten notes, passed to other staff to be scanned. Instead, statistics show many more notes are being typed into the computer systems right away. The paperless hospital is still a way off, but this represents a major cultural change.
THE FUTURE OF TECHNOLOGY
Many advances have been goals as part of existing schemes for many years, albeit not as widely adopted. The urgency of the pandemic has led to barriers being broken down in the interests of responsiveness, for example a full business case was not required for the Call 4 Help app and its cost-effectiveness was not required to be demonstrated before its implementation.
With the pandemic currently in retreat, waiving these requirements may not continue, however the cultural impact of the technological growth-spurt looks here to stay. NHS IT teams are experiencing a receptiveness to their proposals which has long been wished for. Having seen its advantages in a crisis, many more decision-makers may now be willing to buy into technological investment after past scepticism.
A SILVER LINING
Despite the criticisms levelled at the management of the Covid crisis in care homes, one positive is that the pandemic has forced social care and health care to come together in a more meaningful way. The creation of smooth pathways merging social and medical care has been contentious with data protection, technology and habit all being barriers. Now it would seem those barriers are being broken down in a step towards a genuine community-based, holistic healthcare solution.
CONCLUSION
The COVID-19 pandemic has led to a rapid shift in technology use within the NHS, both in terms of accelerating existing projects and creating entirely new tools. The impact of this will likely be felt for years to come and may mark a paradigm shift in attitudes towards technology in the sector, even if the overall pace of change may slow as the unique pressure of the pandemic fades.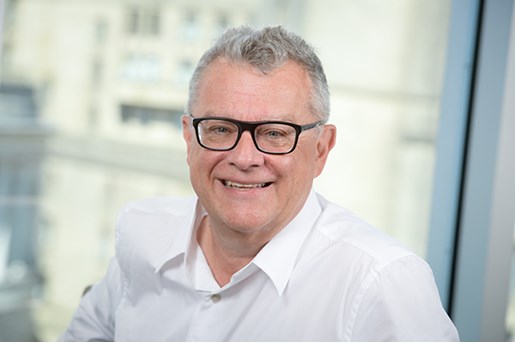 Michael O'Connor
Partner, Chair of Government Contracting Group, Co-head of Healthcare Sector
United Kingdom
View profile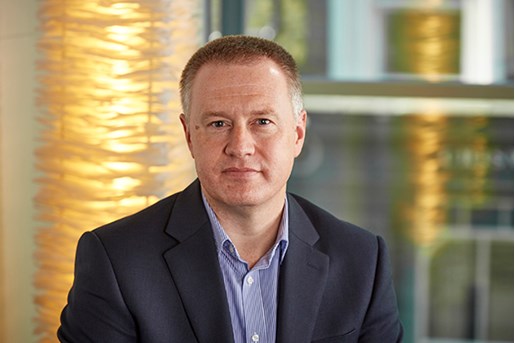 Matthew Newing
Partner, Infrastructure, Projects and Energy London, UK
View profile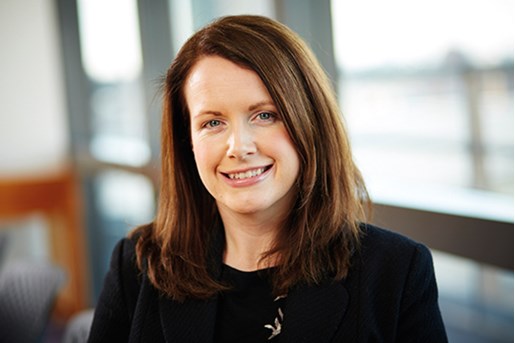 Stephanie Townley
Partner, Infrastructure, Projects & Energy Manchester
View profile