In light of the recent announcement from the Health Secretary to write off £13.4 billion of NHS debt, this article takes a look at the structures behind NHS funding, how this move will be practically implemented and any immediate effects.
---
How are NHS Trusts in England funded?
The Department of Health and Social Care (DHSC) funds health services from its budget. The NHS revenue and capital budgets are announced in the DHSC's expenditure plans, published as part of each Spending Review. In 2018/19 the total allocated budget for the DHSC was £130.3 billion.
£114 billion of this total was transferred to NHS England. NHS England's budget is used to deliver its mandate from the DHSC, and NHS England is responsible for allocating resources to local commissioners of health services including Clinical Commissioning Groups (CCGs). Funds from CCGs flow to NHS hospitals and other providers either via contracts, or through a system known as Payment by Results, which uses a tariff based on national average costs for each type of treatment.
This funding is generally not enough and NHS Trusts and CCGs typically end the financial year with an overall deficit. The NHS Long Term Plan published in January 2019 acknowledges the need for the NHS to move to a more sustainable financial position. NHS chief executive Sir Simon Stevens has claimed that in order to deliver the widespread improvements set out in the NHS Long Term Plan, this pragmatic move by the government to cancel the historic debt will allow for the strong position needed for improvements in years to come.
NHS Financial reforms and debt cancellation
On 2 April 2020 the Health Secretary announced, as part of a wider package of NHS Reforms in light of Covid-19, that £13.4 billion of NHS debt has been written off. However, it is not a new policy but merely implementing changes that had been planned for some months, as reported by the Health Service Journal, who reported that finance chiefs met months ago to discuss debts built up over the last five years.
However, the debt write-off was not the only financial reform that Matt Hancock announced. As well as this, a reform to the internal payment system also took effect in England to help NHS trusts in dealing with the coronavirus response. The new internal payment system will mean that hospitals can receive the necessary funding to carry out their emergency response, despite not meeting the typical requirements such as keeping open walk-in clinics. Alongside this, the Secretary of State has also authorised urgent coronavirus expenditure by the DHCS and other arms-length bodies, even if this would mean excess departmental expenditure.
How will the debt cancellation work?
The debt was written off on 31 March 2020. The debt consisted of interim revenue debt, which includes working capital loans, and interim capital debt. The final amount is subject to validation by providers and audit, but currently stands at £13.4 billion. The loans are therefore frozen, and interest has ceased. Loan principal and outstanding interest will be extinguished from balance sheets following a transaction due to take place this year.
The debt will be effectively written off by the conversion of loans to equity (Public Dividend Capital or PDC). PDC is treated as a kind of equity investment in indebted trusts, but with an annual charge attached. The annual charge is typically 3.5 per cent at present, as opposed to the 1.5% interest charged on the loans, so on the face of it repaying PDC could costs trusts more than repaying the loans. We understand however that this annual charge will be reviewed and could be lowered.
Providers have been reassured that they need not worry about their surplus/deficit position, as adjustments will be made to ensure that their position is not negatively affected by debt-write off. The debt being effectively written off is a transaction within the DHSC group, this means it will not create additional borrowing or fiscal cost for the Exchequer.
Reaction and likely effect in practice
The move has been labelled unsurprising by those within the health sector, with many agreeing that the announcement was far from unexpected and had been in the pipeline for almost a year. It has been reported that for around three years, it was clear that hospitals wouldn't be able to pay this historic debt off, as many financially stretched trusts have been increasingly reliant on short-term loans from the DHSC (as discussed by the National Audit Office).
This reliance contributed to the workforce shortages, and increasing waiting times that were heavily criticised before the outbreak. However, we shouldn't expect to see an immediate improvement on these issues post Covid-19, as the Nuffield Trust has stated that although a welcome decision, there won't be a sudden influx of money freed up. Instead, the main impact has been described 'as one thing less to worry about' for hospital managers, and a helpful decision long term.
Call for renationalisation
NHS nationalisation/privatisation has come under further scrutiny since the outbreak. This largely relates to the reforms made to the NHS in 1990, which moved away from a wholly integrated system, to a more competitive market of providers.
It's clear that although writing off the NHS debt has been received well, many argue that the trusts were never going to be able to repay the loans in full, hailing the move less radical than first thought. We expect to see these conversations continuing throughout this period and beyond, and we will be following any relevant government actions with commercial effect in mind.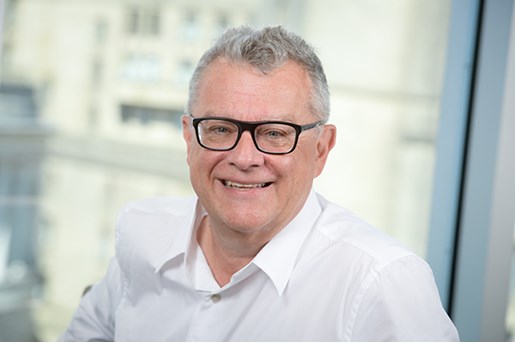 Michael O'Connor
Partner, Chair of Government Contracting Group, Co-head of Healthcare Sector
United Kingdom
View profile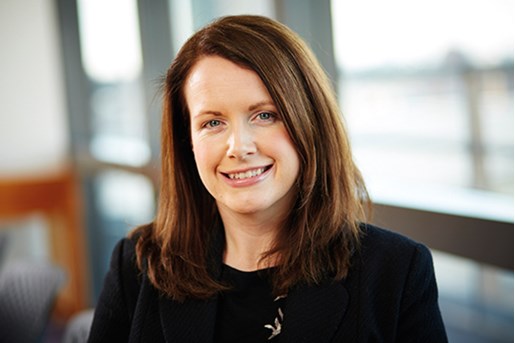 Stephanie Townley
Partner, Infrastructure, Projects & Energy Manchester
View profile