What's the plan?
In 2019, every English water company agreed a 'Public Interest Commitment' which included a pledge to reach net zero carbon on operational emissions by 2030. On 12 November 2020, the industry body Water UK launched its routemap to net zero by 2030 (Routemap). The plan requires reductions, increased use of renewables, sequestration of carbon and offsetting. The approach centres on collaboration, cross-sector working, partnerships and joined-up thinking. The message is simple - to get things done.
Acting alone is not enough
Individually, each water company can strive to decarbonise by swapping existing vehicle fleets for low emission vehicles, powering water treatment plants using renewables and sequestering carbon through nature based solutions – through trees, peat lands and grasslands. Any remaining carbon emissions will be offset. But an individual approach will only take the water sector so far.
To save a staggering 10 million tons of carbon by 2030, a collaborative, whole systems approach is key for the water sector. Learning can be shared: Northumbrian Water, for example, are transforming biogas produced by anaerobic digestion of sewage sludge into biomethane which can be supplied to homes. Angilan water is using waste heat from water treatment to heat greenhouses which supply 12% of the UK's tomatoes.
Whilst collaboration within the sector is a crucial part of the Routemap, cross-sector working is also essential. Increased demand for water during the Covid-19 pandemic demonstrates a need to inspire consumers to decrease demand. By combining forces, the energy sector can help the water sector through drawing on its success in motivating consumers to reduce consumption. Smart water meters, similar to smart energy meters, could collect better data on use and incentivise consumers to cut consumption during water shortages. Similar to energy efficiency labelling, water efficiency labelling of white goods could help consumers purchase only the most water efficient products – a scheme which saved Australians 112 billion litres of water in 2017.
What about the supply chain?
Partnering with the supply chain and environmental organisations to achieve nature based solutions and bring changes to crop management also mark the way to net zero. Nature based solutions such as creating wetlands to deal with residual waste water create savings and have added biodiversity benefits. Yorkshire Water is working with Birds Eye to help farmers plant a diverse range of cover crops which capture carbon, reduce flood risk, improve soil quality and remove the need for farmers to use certain pesticides which water companies would otherwise have to treat out of the water system.
The regulators' role
Joined-up regulatory thinking is the last core ingredient to the Routemap. The Environment Bill 2020 which will introduce new environmental targets is currently being debated by Parliament. But to achieve net zero, sector regulators need to think holistically and work together at scale. Drainage water management plans could be established in collaboration with agricultural regulators. Working alongside financial regulators will ensure that there are no unintended consequences as various regulatory changes come into force. Critically, enforcers of current environmental regulation must be adequately funded.
Unanswered questions
Despite its ambition, the Routemap still poses some questions that need to be considered. How can the sector drive the policy change required to get there? How can the sector help develop a robust UK market for procurement of carbon offsets? Most importantly, who will pay the cost of achieving the Routemap?
The themes of the Routemap and methods that the sector will use to achieve it are fairly clear-cut. But despite the recent Ten Point Plan announcement we are still awaiting a clear strategy from the UK government on how the UK will meetgiven the lack of policy ambition to meet the government's 2050 net zero target, so the utilities sectors are remain currently short of policy to secure the changes they want to make.
A gap also exists in relation to carbon offsets. The water sector will have to offset its residual emissions, but to do so will require a robust UK market for businesses to procure carbon offsets. How the water sector will help develop this market is not yet clear.
Yet the most important question is who will pay the cost of the Routemap? Several pockets of funding which fall outside of the price controls (such as those provided by BEIS) may be available. The private sector is also likely to play a key part, and we are already seeing water companies, including Anglian Water, investing in green bonds. Ultimately, nobody has the answer to this question, but we do know two things. The business case for decarbonisation is clear - it is an investment that pays back, and the Routemap will be implemented with protection of the consumer in mind.
For more information on what water companies are doing to meet their 2030 commitment see Chapter 7 of our Green Recovery: key opportunities in the transition to net zero report published in association with Utility Week.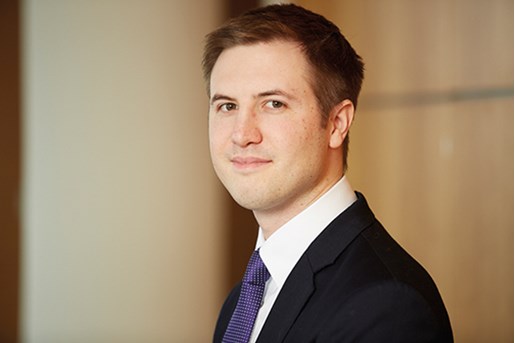 Philip Dupres
Partner, Infrastructure, Projects and Energy
United Kingdom
View profile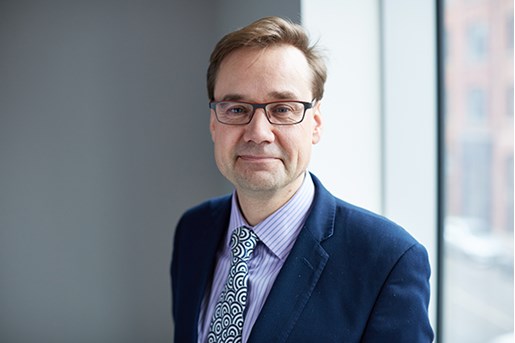 David Shaw
Partner, Construction and Engineering
Leeds, UK
View profile